Backup
Know How to Backup IMAP Contacts to Outlook PST on Mac OS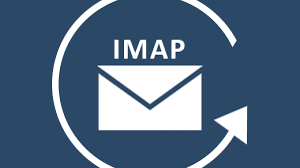 IMAP (Internet Message Access Protocol) is the fundamental protocol in modern days, in order to set up of sharing and receiving of emails. People who use IMAP enabled applications wonders how to backup IMAP contacts to Outlook application on Mac machine. Well, your search ends here because we will show you the best available solution to fulfill all your needs.
Backup IMAP Contacts to Outlook PST for Mac
One such solution is IMAP to PST Backup application, to save all your IMAP contacts to Outlook PST file format. Also, users can download the free version of this solution to experience exceptional features.
Before moving any further, let us first encounter a user query in order to get a better understanding of what users are facing. After that, we will get to know about the most recommended solution to backup IMAP contacts to Outlook PST on Mac OS.
Have a Look at a User Scenario
User Query – "My name is Richard. I am using four different email domains to maintain my email storage and communication. The operating system I am using right now is Mac OS. The problem is that I want to back up all the important data of the mailbox to my Outlook account but couldn't find any surest solution for this issue. Please suggest a quick fix to resolve."
Backup IMAP Contacts to PST – Most Trusted Solution
In the upcoming section of the blog, we have concluded the best available solution to ease your task. Use Mac IMAP to Outlook software to backup IMAP emails on your Mac machine. It is a verified and most recommended solution. This is a complete utility designed with a simple and interactive interface. Thus, it results in being the foremost choice of novice users as well. Below, we have listed some of the advanced features offered by the utility.
Practical Features of IMAP Server Backup Tool for Mac
Supports all the IMAP-enabled email providers including Yahoo, Gmail, Outlook, Hotmail, AOL, etc.
Advanced filters like date and selective folder to backup IMAP contacts.
Compatible with various formats like PST, PDF, EML, MSG, MBOX, etc. so that the user can back up the data in other IMAP applications.
MBOX format supports Thunderbird, Opera Mail, Netscape, etc.
PDF format- Provide portability and support all operating system
EML format – compatible with Windows Mail, Outlook, Outlook Express, etc.
MSG format – store a single email message. Supported by MAPI application like Outlook and Exchange
PST format – used within Windows messaging, Outlook, Exchange Client
The dynamic feature of Incremental backup depending on user requirement
Mac IMAP versions offer an archive of selected data using filters
Works fine with all the latest and older versions of MAC OS
Working Steps to Backup IMAP Contacts to Outlook PST on Mac OS
Begin with downloading and installing the utility on Mac OS.
Next, choose the Host Domain from which you want to backup your data. Provide credentials and click on Login.
After this, select PST as the export option to initiate exporting IMAP emails.
Next, click on Advance Settings to apply the filters of your choice.
Then, click on the Change button to choose the location where you want to save the resulting PST file.
In the end, hit the Start Backup button to commence the process.
The Bottom Line
Users will find the answer to the query of how to backup IMAP contacts to Outlook PST on Mac OS right here. We have shown you the best available automated solution. Those who are looking for a direct solution to save the IMAP contacts in your Mac machine, can download the free version of the tool and experience the functionality of this utility. Also, the users can compare the result themselves.