MAC PDF
Easy Solutions: How to Separate Pages in a PDF on MAC
admin
| Modified: 2021-02-11T17:45:56+00:00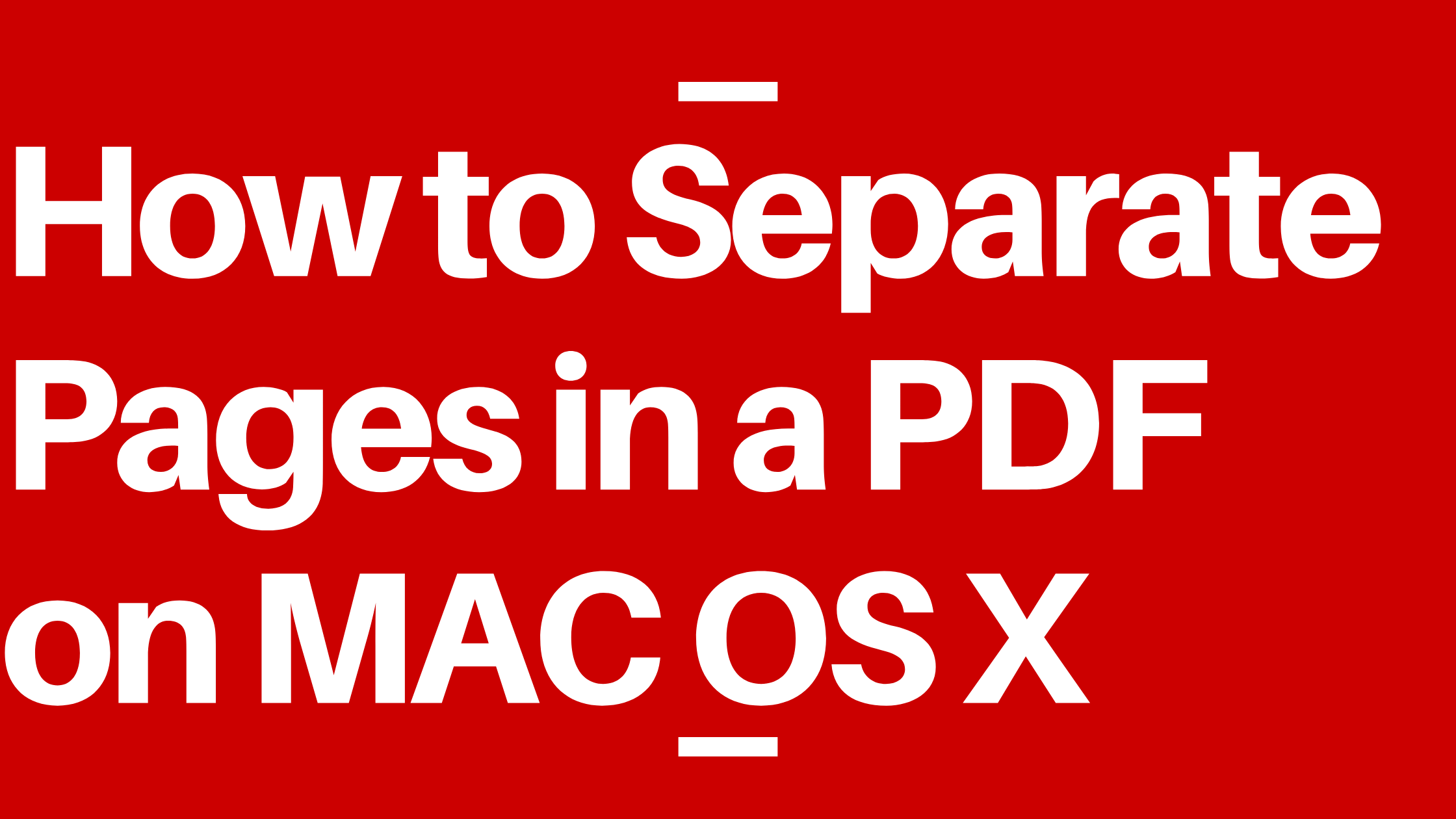 Are you looking for solutions to how to separate pages in a PDF on Mac? I am going to list 2 types of methods you can try to separate PDF pages.
2 Methods To Separate PDF Pages on Mac:
Manual Method: Mac Preview Application
Automated Tools: Adobe Acrobat Pro Application / MacWareTools PDF Splitter for Mac
Let us get started!
Methods 1: How to Separate PDF Pages in MAC Preview
Keep in mind that 'Preview' is a free application that comes with MAC OS X. It is not an advanced tool to handle PDFs. So, don't expect too much! However compare to Adobe Reader (which is also a free application from Adobe), it is quite convenient.
There are some basic features provided in the application like signing or marking the PDF files. You can also split or merge PDF files. But again functionality is quite basic.
Follow:
– Simply drag-and-drop the page from the Thumbnails window of the Preview application onto the desktop. A new PDF document will be created only containing that page.
Downside Of Using 'Preview'
Very basic, does not provide any different way to separate PDF pages.
A time-consuming method, even if you are dealing with a small number of PDF files.
Not a professional application.
Method 2: How to Separate Pages in a PDF on Mac Using Acrobat Pro & Best Alternative Software
Acrobat Pro is from Adobe itself and is the ultimate PDF management tool. When I say ultimate that also means expensive. So, if you are someone who required a lot of stuff to handle PDFs, then it is a perfect application.
However, if you just want to separate PDF pages or maybe join pages as well then the best alternative is MacWareTools software to separate and join PDFs which is also affordable.
How to Separate Pages in a PDF on Mac Using Acrobat Pro
Open the PDF in Acrobat Pro and press 'Tools' >> click on the 'Select Pages' option.
Press on the 'Split Document' button. Provide the maximum number of pages to separate. You can separate PDF by bookmarks and by the maximum file size.
Now, select the saving location for the resultant files by clicking on 'Output Options'.
Finally, press the "Split" button to break the PDF file into pages. Then, click on OK
Separate PDF Pages Using MacWareTools
Download the free version of the tool ( Make sure you have JDK 8 & JRE installed in your MAC system)…Read More…
Let's Sum Up
This article provides various solutions to how to separate pages in a PDF on Mac. You can try the manual method using the Preview application. However, if you are looking for a professional solution then I suggest Adobe Acrobat Pro. If you are looking for professional as well as affordable then MacWareTools software is the best!