Backup
How to Backup AOL Emails to External Hard Drive? Solved Here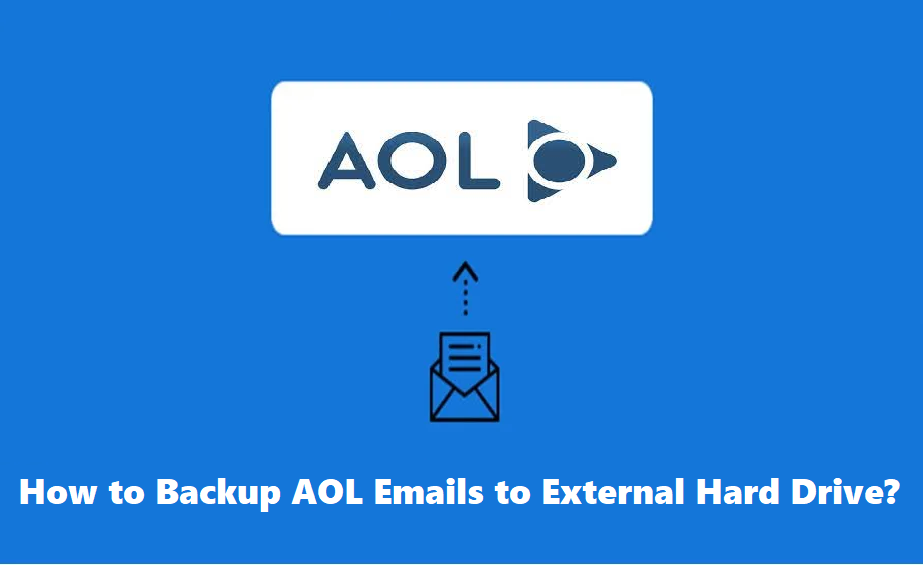 Every day, plenty of users look for solutions to learn how to backup AOL emails to external hard drive.
That is because the risk of data-loss increases everyday due to the hacking or virus attacks that hover over your data.
AOL mail, is an email service offered by American Online, which is highly used by a lot of users worldwide.
The emailing services that it offers, helps users to exchange all the information required securely.
However, there are times when the data is not all safe and there could be a risk of losing emails if you don't have a backup.
So, this article explains the ways to backup AOL emails to external hard drive for always having access to them even if they are lost from the mailbox.
The reasons that require you to create a backup of emails include:
hackers trying to get into your account
accidental deletion of emails
virus attacks leading to corruption
encrypted emails due to ransomware attacks
to free up storage space, backup emails & delete them from the mailbox
use as another layer of protection over the data
These are the major reasons for creating an archive of the emails on local storage or external hard drive.
How to Backup AOL Emails to External Hard Drive Without Any Failure?
The best way to create a backup is by taking an expert's suggestion. For that, you can use the backup tool by tech professionals which is smartly built to download emails in bulk.
There is no data-loss threat during and after the process as the software makes sure you get a successful & safe backup.
You can not only perform a bulk migration, but also selective data backup with the help of the features provided by the tool.
Find out the advantages of using this tool as explained in the upcoming section.
Key Benefits of the Tool to Backup AOL Emails to External Hard Drive
Download emails in formats like PDF, EML, PST, MBOX, & MSG.
Date-based filter for selective data backup by setting a time-zone
Allows taking backup of emails from Single & Multiple User accounts
Option to retain server space via Delete after Download feature
Maintain Folder Hierarchy to keep the folder structure the same
Keep a copy of newly arrived emails via Incremental Backup option
Manage the procedure by using Pause & Resume options
Steps to Create Backup of Emails
Follow the given steps to learn how to backup AOL emails to external hard drive:
1. Run and Install the software. Start the procedure by entering the credentials for AOL account and hit Login.
2. Go to the Select E-mail Format section to choose the export type and pick the destination location in the Browse field.
3. Select the Delete after Download option and press the Yes button when prompted to remove emails from mailbox after exporting them.
4. The Apply Filter option allows you to set the dates to select a time-period in the Date-filter feature.
5. To backup AOL emails to external hard drive, hit Start & wait for the process to complete.
If you receive any email during the procedure or after it and want to backup those emails as well, you can use the Incremental Backup option.
This feature will scan your mailbox again to search for the new data and it will download only those emails on the same location.
With the help of this feature, you can easily create a backup of all the data and have no duplicity issue.
Now, to the manual method.
How to Backup AOL Emails to External Hard Drive Manually?
AOL Mail keeps the entire data in a default storage are known as the Personal Cabinet File and has an in-built feature i.e. Personal Filing Cabinet.
This feature can be used to make custom folders in order to keep the emails in an organized manner.
You can use the following steps to download these emails:
1. Start by signing in to your AOL account.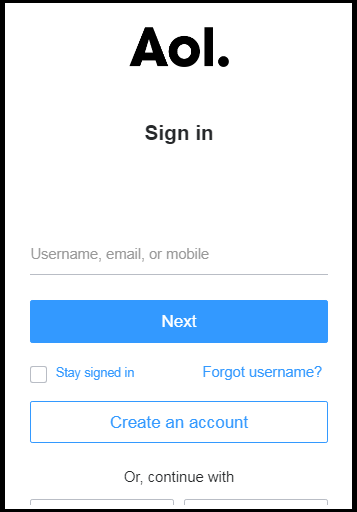 2. Here, you have to choose the email that you want to download.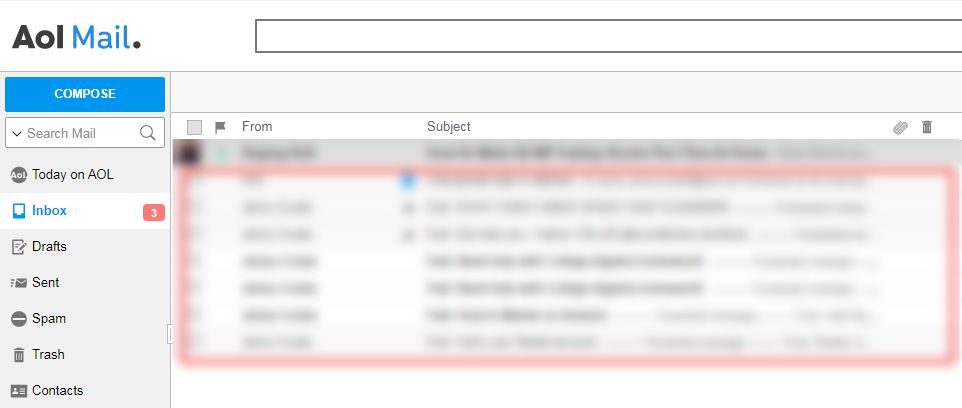 3. Now, click on the More option and choose the Print Message option to backup AOL emails to external hard drive.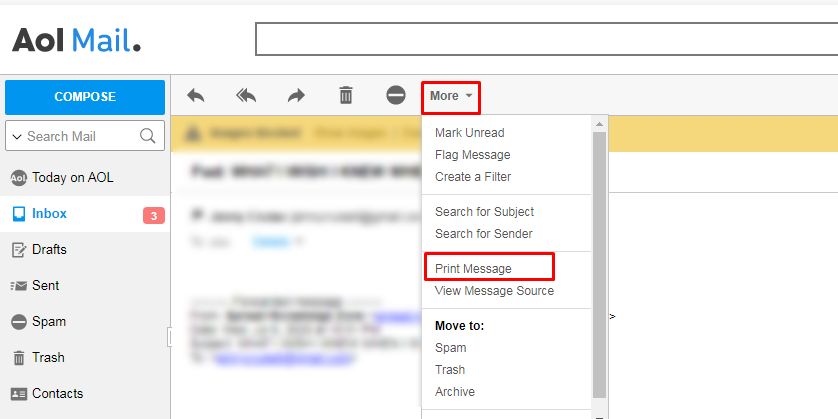 4. Then, choose the Save as PDF option if not chosen already and press Save.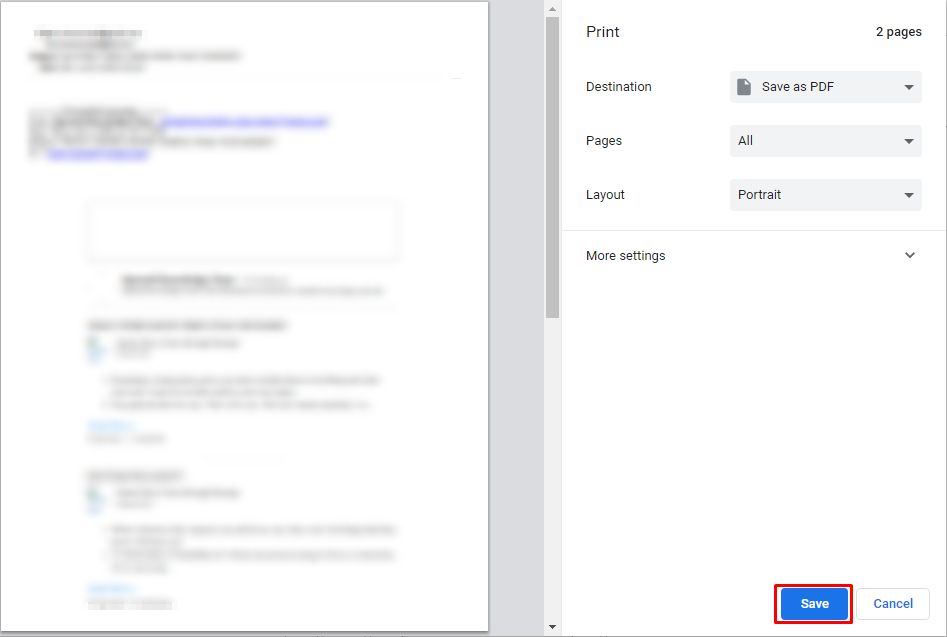 5. Pick the destination location as per desire and hit Save option to complete the process.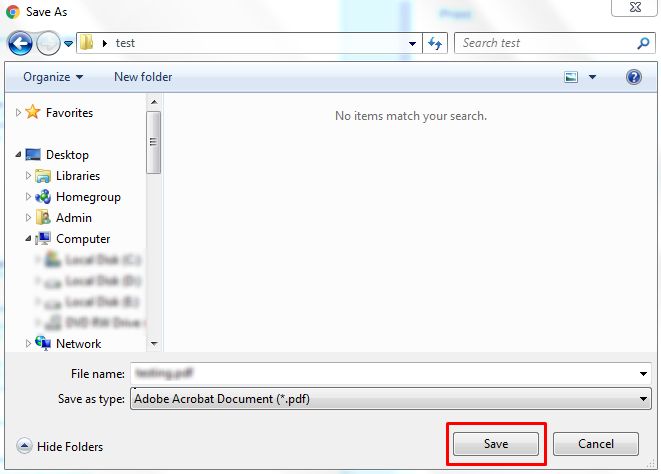 Barriers:
There are certain drawbacks of using the manual method:
Manually, it is not possible to save emails in bulk.
Only one email can be printed at a time.
Due to the lack of bulk transfer, it becomes a lengthy process.
Takes a lot of time to download emails in bulk becoming time-consuming learning how to backup AOL emails to external hard drive manually.
Due to repeating the steps for every mail, you might get confused during the procedure and make multiple small mistakes.
These limitations are what make the manual method not such a suitable method for downloading emails locally.
The Last Line
Without having a backup of data stored on the cloud, your data is always at risk of hacking or getting corrupted or lost due to various attacks.
For AOL users, we have described the steps on how to backup AOL emails to external hard drive. This will help to have the emails someplace safe and accessible at all times.