Backup
How to Backup IMAP Gmail to Outlook 2016 on Mac?
admin
| Modified: 2021-04-23T11:59:52+00:00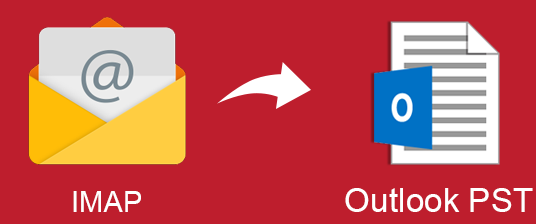 In this informative article, we will provide methods that will fulfill all of your purposes without any error. To export IMAP Gmail emails to Outlook 2016 on Mac there are two prominent techniques that are used by professionals.
1. Manually Configure Gmail into Outlook two factor authentication
2. Download IMAP emails and import them into Outlook
Note – Most users face issues in the manual configuration of Gmail data into Outlook while working on Mac machine. They don't appreciate the complicated process of synchronizing Gmail with Outlook. Here is some example of the same.
User Query #1. Connect IMAP Gmail to Outlook 2016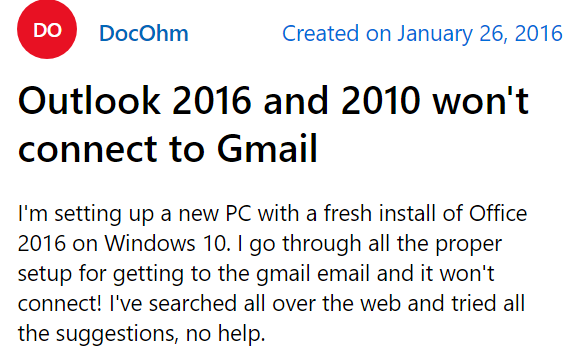 User Query #2. Cannot set up Gmail on Outlook for Mac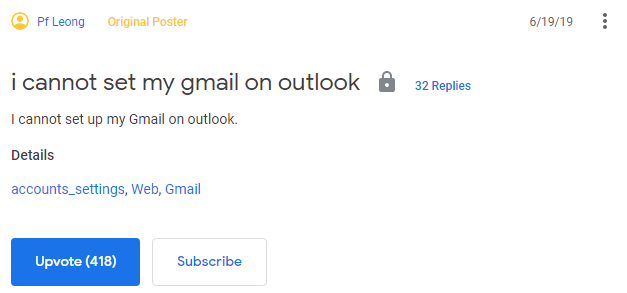 If you are also facing similar issues then you can move to the direct solution with straightforward steps. For users who want to give a try to the manual method, here are the steps:
Method #1. Manually Configure Gmail Into Outlook Two Factor Authentication
Step 1. Enable IMAP in Gmail on Mac
Open the Browser and login into your Gmail account.
 Click on the Gear icon located at the top right corner of the page and select Settings.
Then move to Forwarding and POP/IMAP tab.
Then Enable IMAP into the IMAP Access segment.
Lastly, Click on Save Changes to finalize the settings on the Mac machine.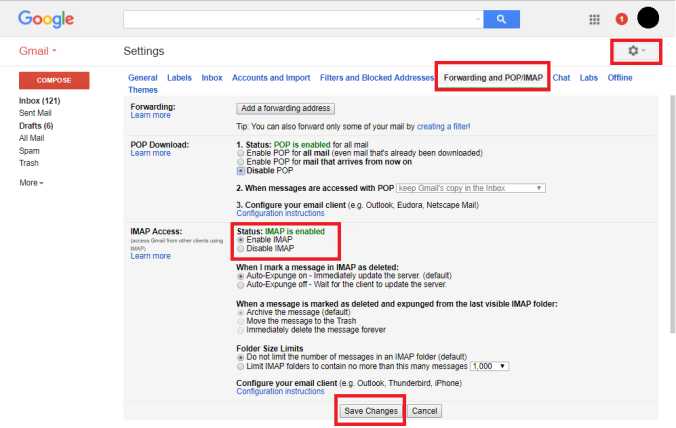 Note – If you have activated two-factor authentication you need to follow these steps. Otherwise, move to Step 2.
Click on Profile picture >> Google Account.
Then click on Sign-in and security >> App Passwords line.
Then, press Select app and select Mail.
Finally, click Generate to obtain an app password. It will be needed in Step 2 below.
Step 2. Configure IMAP Gmail Account with Outlook 2016
Open Outlook then hit Preferences and then Accounts. For Mac Outlook 2011, open Tools >> Accounts
On the same screen, click on + from the bottom left side of the screen. Click on New Account.
Provide valid Gmail credentials. If your two-step authentication is enabled then, create and use the application password for Mac Outlook.
Click Allow and open Outlook from the prompt window.
Wait till the process gets completed and click Done.
Go through the complete process one more time and check it again.
Or you can choose the quickest approach to integrate Gmail IMAP emails into Outlook 2016 account.
Method #2. Backup IMAP Gmail And Import To Outlook 2016
IMAP Email Backup for Mac prevents users from facing issues while configuring Gmail and Outlook. As we have seen the process is complicated especially for users with a non-technical background. Use the IMAP backup tool to download and import it into Outlook for an errorless and stress-free process.
Step 1. Launch the IMAP backup tool and enter Gmail credentials.
Step 2. Choose the mailbox folder and start the backup process by selecting PST export type.
Step 3. Choose the advanced settings according to your requirement.
Step 4. Provide the desired location to save the IMAP Gmail emails in the backup by clicking on the Change button.
Step 5. Lastly, click on Start Backup to start the backup process.
Your IMAP backup will be converted to PST format in a matter of minutes. Simply use Outlook's Import wizard to import it now.
Features of IMAP Email Backup Utility
Batch Conversion: This excellent program allows you to convert IMAP emails to PST format in batch mode on MAC OS. Users can backup several IMAP mailboxes to PST at once using this method.
Selective folder Backup: Users can use this feature to backup IMAP contacts to Outlook PST on Mac OS using IMAP Server to PST and various other multiple formats.
No File Size Limits: This tool allows users to perform MAC IMAP Backup to a variety of file formats without any file size limitations. Users can export IMAP emails in bulk without difficulty and perform Mac IMAP Server Backup with ease.
Compatibility with all Mac versions: This tool works well for backing up IMAP emails to PST on Mac, and it supports all versions of MS Outlook and Mac OS, including older versions.
Delete Emails and Incremental backup: When the backup is complete, this innovative utility deletes the emails from the server. This tool can also be used to do incremental backups of IMAP addresses. This would result in only the recently arrived data being exported.
Conclusion
Users who are facing issues in managing IMAP Gmail to Outlook 2016 or other versions. We tried and tested two prominent solutions. The first is a manual method where the configuration of Gmail and Outlook has been projected and the other is a direct tool that does not require any configuration from the user side. Choose whichever suits you.