PDF
Know How to Split up a PDF File on Mac OS X
admin
| Modified: 2021-01-18T16:10:54+00:00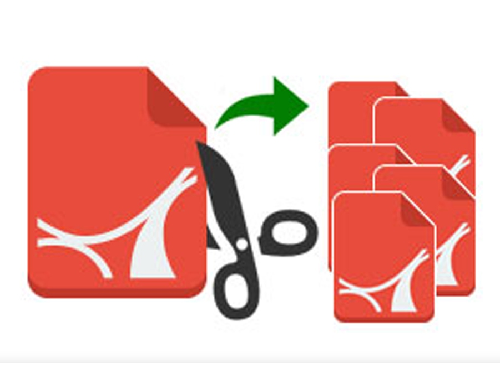 If you are wondering how to split up a PDF file on Mac. Then, stay tuned as we are going to introduce the best tool to split PDF on Mac.
Usually, splitting the PDF file is a very complicated task as there's no easy way of manually doing this procedure. You can do this with Adobe Acrobat Pro but, it will be very expensive considering the mandatory annual subscription's cost of the tool.
Therefore, in this article, we'll discuss one of the best and affordable software to break up PDF files. We'll elaborate on a step-by-step procedure on how to split PDF into multiple PDF files. Additionally, you will acquire the benefits of using this automated software.
Best Tool to Split PDF on Mac – Here's Why?
The professional way to split PDF on Mac is to opt for an automated tool that provides 6 ways to split up a PDF document into separate pages. It is a reliable and secure way to split pages of any PDF document. It allows you to split multiple PDF documents without any file size limitations. Moreover, the utility is smart enough to maintain the original data during the splitting process.
Software Availability
Free Version: Process the first 5 PDF Files only. Also, adds a company watermark on the resultant PDF documents.
Now let us have a look at different parameters in which you can split PDF on mac using the software:
1. Page: By using this option, you can split a large size PDF file into multiple files. It will create PDF files for the page numbers that you have provided in the tool.
2. Size: With this option, you can divide the PDF file according to size. You can define the file size range in MB(min 1 MB to max 2 GB).
3. Page Range: The tool provides an option to break the PDF by assigning the specific page range. For instance, if you want to cut a PDF file from page number 3 to 7 then you can apply this option to get the output of that particular range.
4. Odd Pages: This option allows you to get the PDF file that contains odd-numbered pages as 1, 3, 5, 7 & so on.
5. Even Pages: By using this option you can create a separate PDF file containing all the pages in even the number of count of all added PDF files.
6. Each Page: The utility allows users to split each page of the PDF file and make multiple files of the single PDF document.
Let's see how the tool works!
How to Split up a PDF File on Mac Using The Software
Follow the step-by-step procedure to split PDF documents into multiple files.
1-Step: Firstly, download & run automated software. Click on the "Split" option.
2-Step: Now, click on the "Add Files / Add Folder" option to browse PDF Files for a split.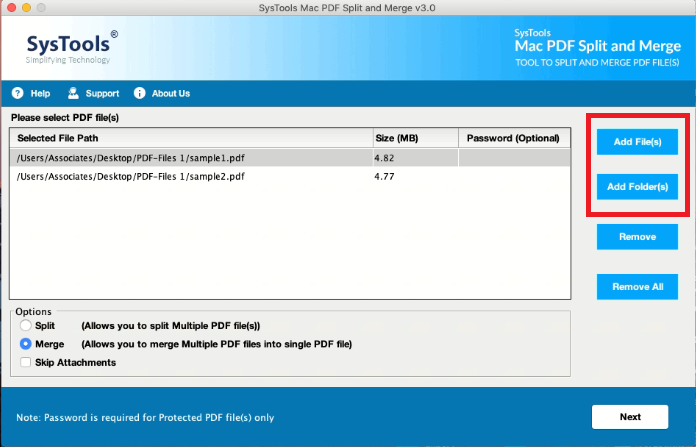 3. Next, choose the Split options as per your requirement & click on the "Split" button.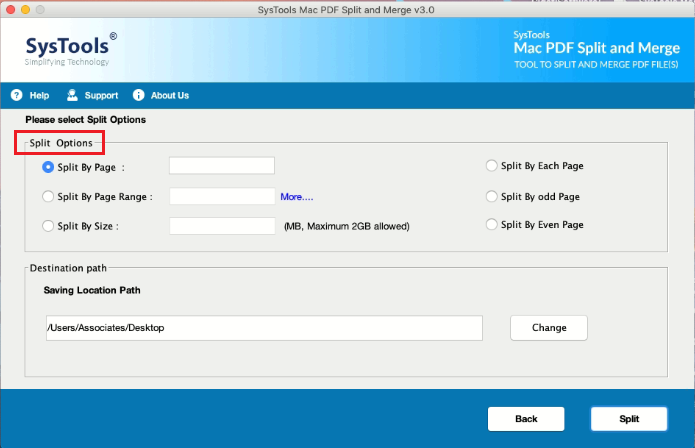 4. Finally, the tool will prompt a message "Splitting of PDF Files is completed successfully". Hit OK.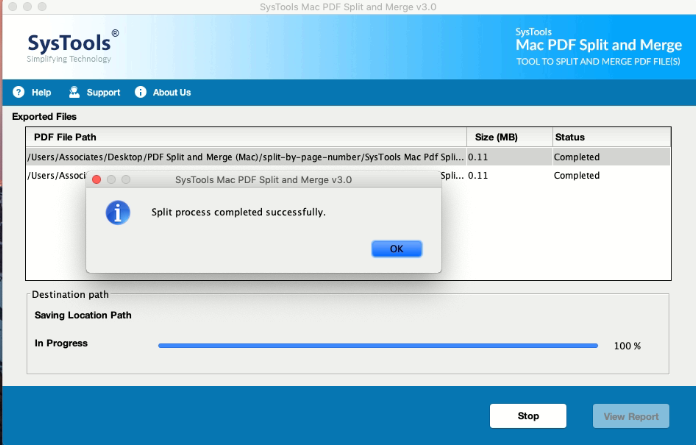 Key Advantageous Features of the Tool
The software can Split and Merge multiple PDF files in bulk.
formatting of the documents will remain unchanged.
Users can choose to keep attachments in the resultant PDF files.
No limitation on file size and the quantity of PDF Files.
Support to split password-protected PDF documents.
Compatible with all the versions of Portable Document Format (PDF).
Note: The tool can also combine PDF files on Mac.
Bringing It All Together
Now you know how to split up a PDF file on mac professionally. This utility is the perfect choice to split PDF on Mac without creating any issues in PDF formatting. Also, it is fast!