Gmail
[SOLUTION] Know How to Save Gmail Folders to Hard Drive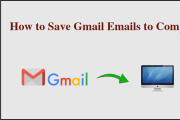 Summary: In this article, you will find out the steps for how to save Gmail folders to Hard Drive on your system. The following segment discuss two ways to complete the process i.e. manual as well as using a trusted third-party solution. You can choose either of the ways which best suits your requirements.
There are a large number of users who use Gmail as their default email client. It means that their mailbox contains some sensitive and crucial emails which they want to store on their hard drive as well. These emails might contain some information related to business deals, legal info and some other important stuff.
Another benefit of saving Gmail folders to hard drive is that you can access that downloaded data in some other email client as well.
So, without going into further details, let us now find out the different ways using which we can save Gmail emails to computer without any data loss.
Solutions to Save Gmail Folders to Hard Drive in Two Ways
SOLUTION 1: SECURE & RELIABLE THIRD PARTY UTILITY
As we have discussed above that there are two methods to carry out the process. But, we suggest users to opt for the following automated tool over the manual method. It is because it is easy to operate and takes less time when compared to the manual process.
This Mac Gmail Backup Tool is considered as the best tool when you want to save Gmail folders to hard drive in just few clicks. It allows you to save your data in multiple file formats. The resultant files can be accessed in their respective email applications without any hassle. Additionally, the software makes sure that the data integrity is not affected throughout the process.
Get to know about the top features of the tool below:
Save All Gmail Folders into Hard Drive with this Utility
You will get 5 Export Options to Save your Gmail Folders
Option to Save Certain Set of Folders of Your Choice
Extract All Attachments from Gmail Emails in Few Clicks
Data Integrity is not Affected Throughout the Process
Option to Pause & Resume the Process if Required
Delete All Gmail Emails at Once after to Save your Data
You can implement the following steps to complete the task:
1. Download this software on Mac OS to save Gmail folders to hard drive.
2. Enter Gmail Email ID and Password in the tool to authenticate.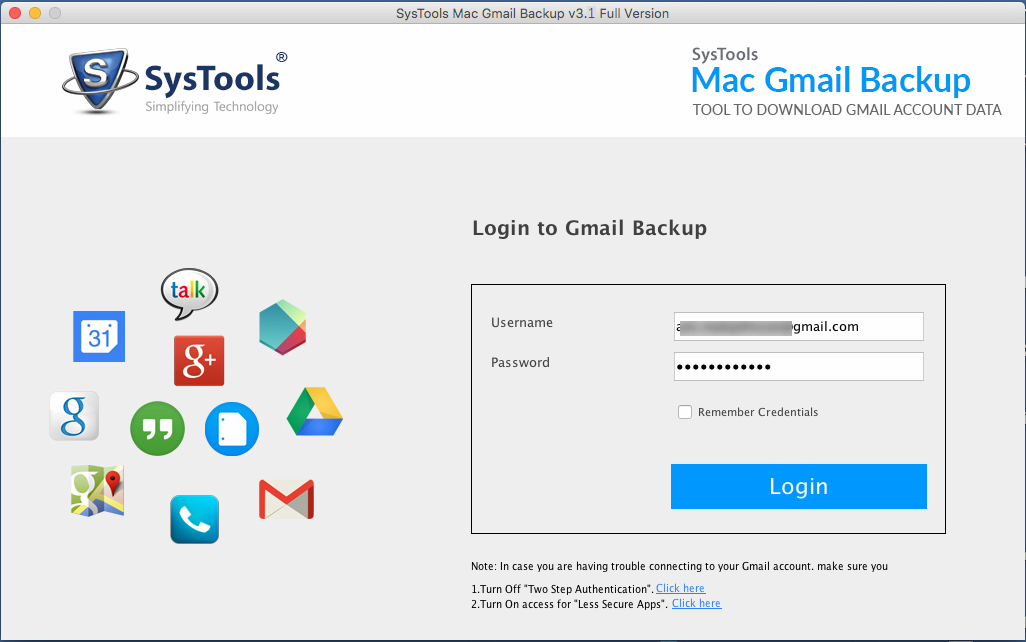 3. Now, you need to select the file format in which you want to save your data.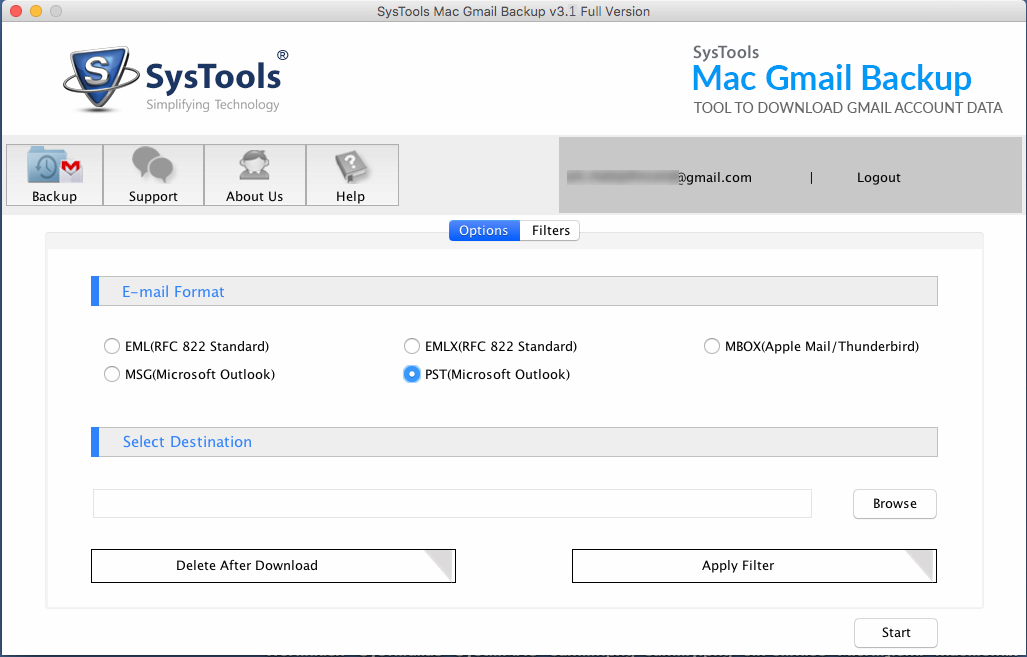 4. The software will also provide you multiple filters to use as per your need.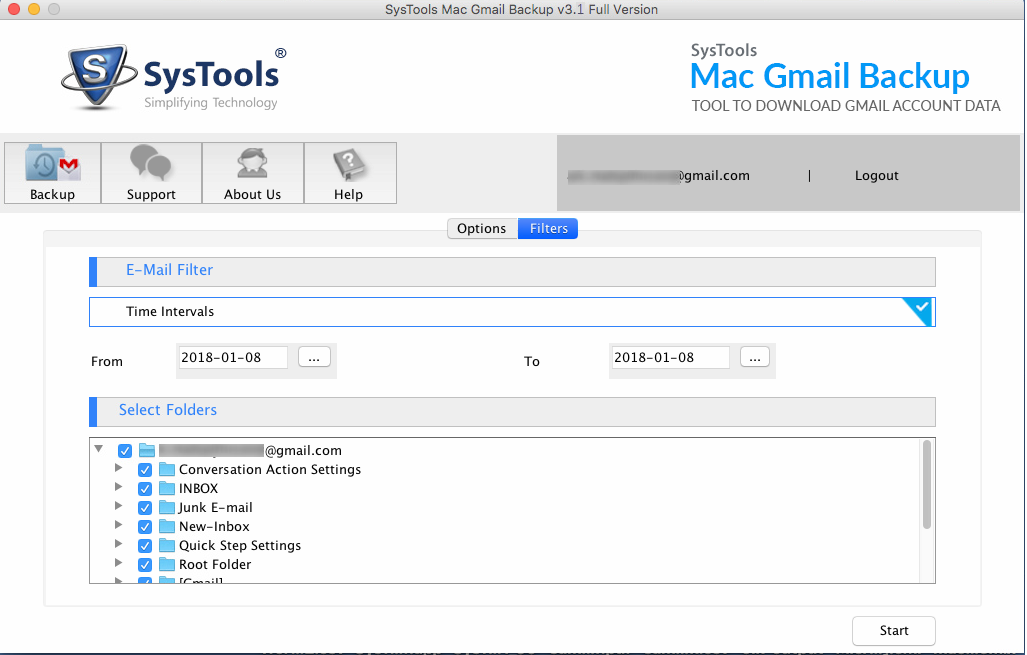 5. Finally, click the Start button to start the process.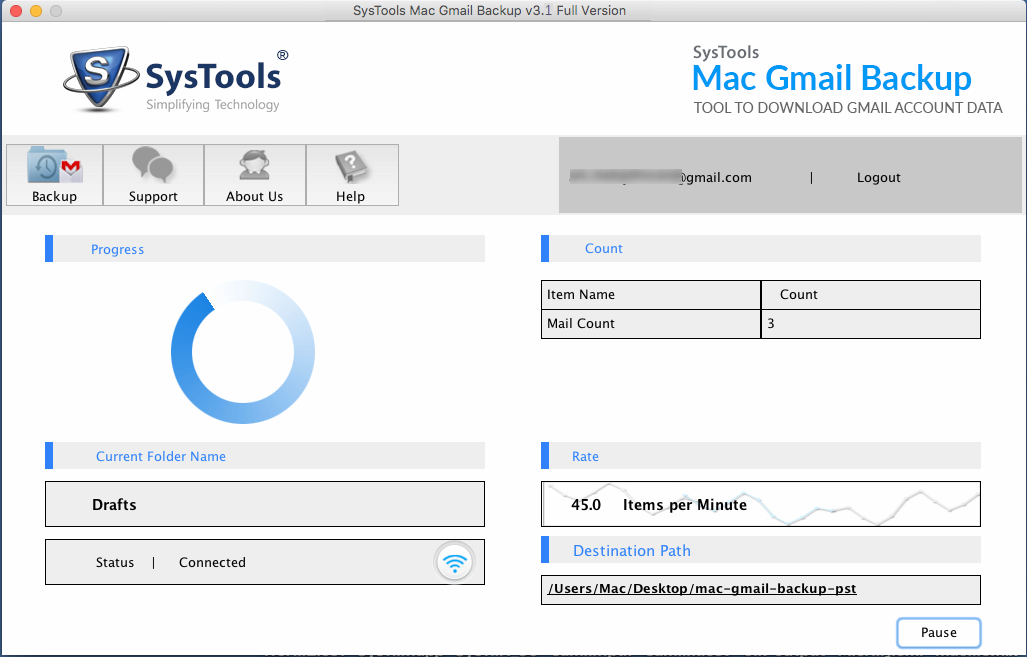 SOLUTION 2: MANUAL PROCEDURE (GOOGLE TAKEOUT)
Google Takeout is a solution to backup and export Google data in zip folder. Users can perform the complete procedure by following the steps mentioned below:

Conclusion
In the above write-up, we have discussed both manual as well as automated way to save Gmail folders to hard drive. The manual procedure is lengthy to operate and requires some technical knowledge to complete the process. Thus, the best way as recommended by experts is the third-party utility as it is easy to operate and takes less time. The software can be used by novice users as well due to its simple user interface.