PDF
How to Extract Certain Pages From PDF in Preview Application?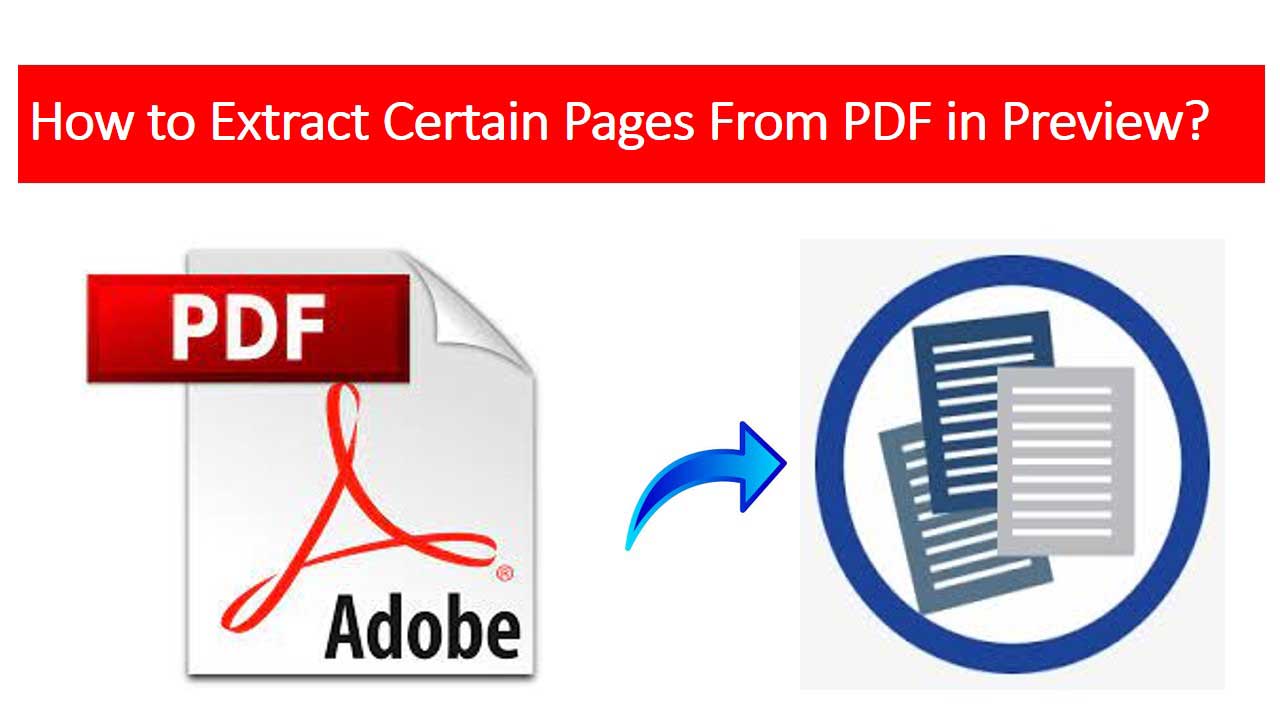 This article will show you how to extract certain pages from PDF in Preview application. Here, we will provide all possible solutions to extract pages from PDF Mac.
Talking about Mac Preview, there is no particular option to extract pages from PDF on Mac desktop. But, you can always move PDF pages or copy a page from one PDF to another in the Preview application.
Let's learn about it in a detail about multiple PDF files on Mac!
To move pages in a PDF: Select View > Thumbnails or View > Contact Sheet, then drag the thumbnails/ pages to their new destination.
To Copy a page from a PDF to another: In each PDF file, choose View > Thumbnails or View > Contact Sheet, then drag pages/ thumbnail from one PDF file to the other.
I hope these manual solutions help you to achieve your goals. But if you want to know how to extract pages from PDF Mac and make a new PDF file out of them, then you need to look for a professional solution.
How to Extract Pages From PDF on Mac Desktop Professionally?
For this, either you can use the Adobe Acrobat Pro application or an affordable yet more efficient automated tool that is MacWareTools PDF Splitter for Mac Software.
Using this software you can easily know the working for taking out specific pages from PDF document. Sometimes, you may need to add on additional features for output PDF file, then this tool has that also. This is the best solution if you are in need to split PDF in odd and even pages on your Mac machine.
Steps to Save Certain Pages of PDF Mac
Download the mentioned software on Mac machine extract pages from PDF Mac. After that follow the each step as given below in the section-
First of all, click "Add Files" to browse PDF files or "Add Folder" to add the folder containing several PDF files
Secondly, choose the Split radio option to extract certain pages from PDF in preview. Here, you can even choose to skip attachments in result files if not required.
After this, the software provides six options for extracting pages from Mac PDF files. Like, Page Number, Each Page, Page Range, Size (MB), Even Pages, Odd Pages. From here, you can select any option as per the requirement to move further
Now, tap on the Change button to locate the location Path on Mac machine
At last, hit on the Split option to initiate the process for extracting require pages.
Finally, you can view the report of the extracted pages on  your Mac desktop.
Extract Pages from PDF on Mac Using Adobe Acrobat Pro DC
After opening the PDF file in the Acrobat application, click on Tools > Organize Pages
Look for the Organize Pages toolset in the secondary toolbar.
Click on the Extract button. A new toolbar will get displayed with the options specific to the Extract process.

To specify the range of pages that you want to extract, You can choose Even Pages, Odd Pages, Landscape Pages, Portrait Pages, or All Pages, or you can enter the page number.
You can do one or more of the given options before you click the Extract button:
Also, to generate a PDF of a single page for each extracted page, select "Extract Pages As Separate Files".
In case, create a single PDF file that includes all of the extracted pages, leave both check boxes empty.
What All Have been Discuss
In this article, we have discussed the solution to how to extract certain pages from PDF in Preview. Although there is no exact way of "Extract" process. You can either move or copy the pages of one PDF file to another. So, to generate a new PDF file of extracted pages you can either use Adobe Acrobat PRO DC or go for an automated tool mentioned above. However, we would recommend you to go for the automated software to extract pages from PDF Mac.