Outlook for MAC
Recover Deleted Calendar Items from Microsoft Outlook Mac?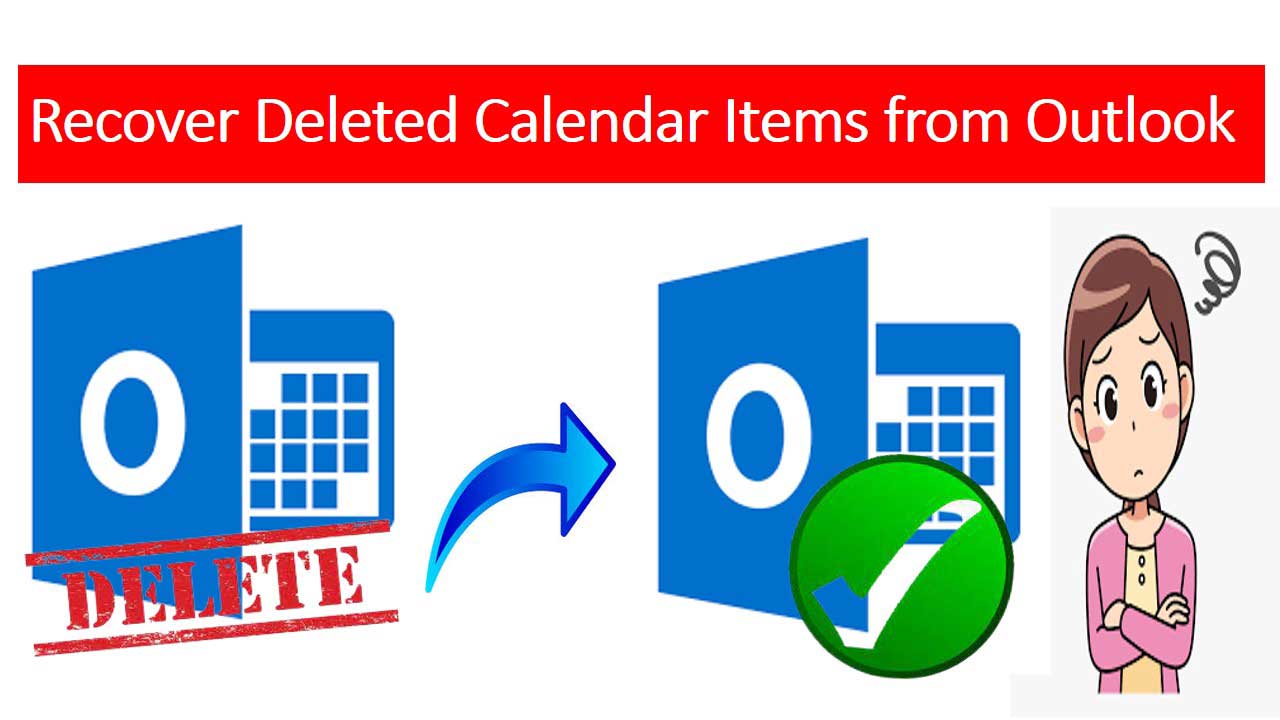 If you want to know how to recover deleted calendar items from Outlook Mac, then you have landed on the right page.
The Outlook calendar provided by Microsoft helps the users to schedule and manage appointments, meetings and events among others. It also assists the people in keeping track of their work and setting reminders if they want.
However, in certain situations, there are chances that the user can experience data loss. This can happen due to unintentionally deleting calendar entries or losing it due to file corruption, hacking, virus attacks or malware.
Thus, you may fall into situations to recover deleted items from Outlook calendar even if one of the aforementioned situations occurs. There are separate methods to deal with both situations, which we will discuss later in this article in detail.
Point to be Noted: Calendar Items can only be recovered within 30 days of deletion. All the data will permanently be lost after that.
Let's now take a look at the methods to recover the data items and what is the professional solution for this.
Ways to Recover Deleted Calendar Items from Outlook
There are different cases for which you may need to recover your data from Calendar. Given below are the situations that a user may find themselves into
Case 1 – Accidental Deletion of Calendar – If this is the case then  you can simply get back your calendar items or events from iCloud.com. Here, you will get all your reminders and other items of calendars that were automatically archived in iCloud.
Case 2 – Professional Solution to Recover Permanently Deleted Items 
If you want to make sure the data is successfully retrieved, you can skip to the professional solution directly. So, to get back your hard deleted items or events from Mac Outlook calendars, go through the next section.
Automatically Recover Hard Deleted Data from Outlook Mac Calendar
Mac Outlook Database Recovery Software is a one-stop utility that is capable of recovering hard-deleted or permanently deleted calendar items from Mac Outlook 2019, 2016, and 2011. Using this tool, you can directly recover the deleted calendar items, if there is accidental deletion or any malware or virus attacks.
If your Mac Outlook cannot be opened because of a problem then this automated application will help you out. The tool presents the recovered OLM file items in Red in the deleted items folder in the preview panel so that the user is able to easily recognize the restored items.
The folder hierarchy will be the same when you recover the file in case of Microsoft database utility keeps crashing. It also gives an option to save all the retrieved data in PDF file format.
Follow the Below Given Steps to Know More About the Tool
1: Download the software and run it on your Mac system of any version. Then, choose either Auto Locate options as per the Outlook 2019, 2016, 2011 Profile or Identity
2: After this, it will auto locate the file as per the selected option, and start scanning
3: Choose the ICS format from the Export Type and hit the Advance Settings option to make use of the different filters.
4: Now, make sure to choose the Naming Convention, and other settings accordingly, tap Save button
5: After saving those settings, browse the destination where you want to store the recovered file and click on Export.
Also, the Auto Scan Mode allows you to recover data from the major or minor corrupted files.
Reasons to Recover Deleted Calendar Items from Outlook Mac?
There are reasons that affects the calendar of Mac Outlook 2019, 2016, 2011 on Mac machine, such as-
1. Accidental Deletion: User itself deleted the calendar entries unintentionally.
2. Abnormal Shutdown: Sometimes because of casual behavior, most of the users shutdown the system directly without closing the Outlook application. As a result, there will be corruption of the header. It also makes the other items of Mac Outlook inaccessible too.
3. Outlook Data File Header Corruption: There are several reasons for the corruption of the header. Outlook 2019, 2016, 2011 data file header stores significant information. You may need to recover permanently deleted items from Outlook calendar if it gets corrupted then it also prompts other integrated modules to behave abnormally.
4. Malware Attacks: Unwanted software also makes the Outlook supported file corrupt and as a result of which the user is unable to access mailbox data.
Last Words
Whenever, there is deletion or any damage of Mac Outlook files, then Calendar entries in Mac Outlook will lost. So, if you somehow remove the calendar files accidentally, you may simply restore them within 30 days. However, in the event of a permanent deletion or corruption, you may need to recover it. Therefore, for you we have shared the solution that is quite useful for all Mac users. It will recover deleted calendar items from Outlook Mac 2019, 2016, 2011 without any complexity.