Outlook for MAC
Learn Ways to Split PDF File in ODD and Even Pages on Mac Desktop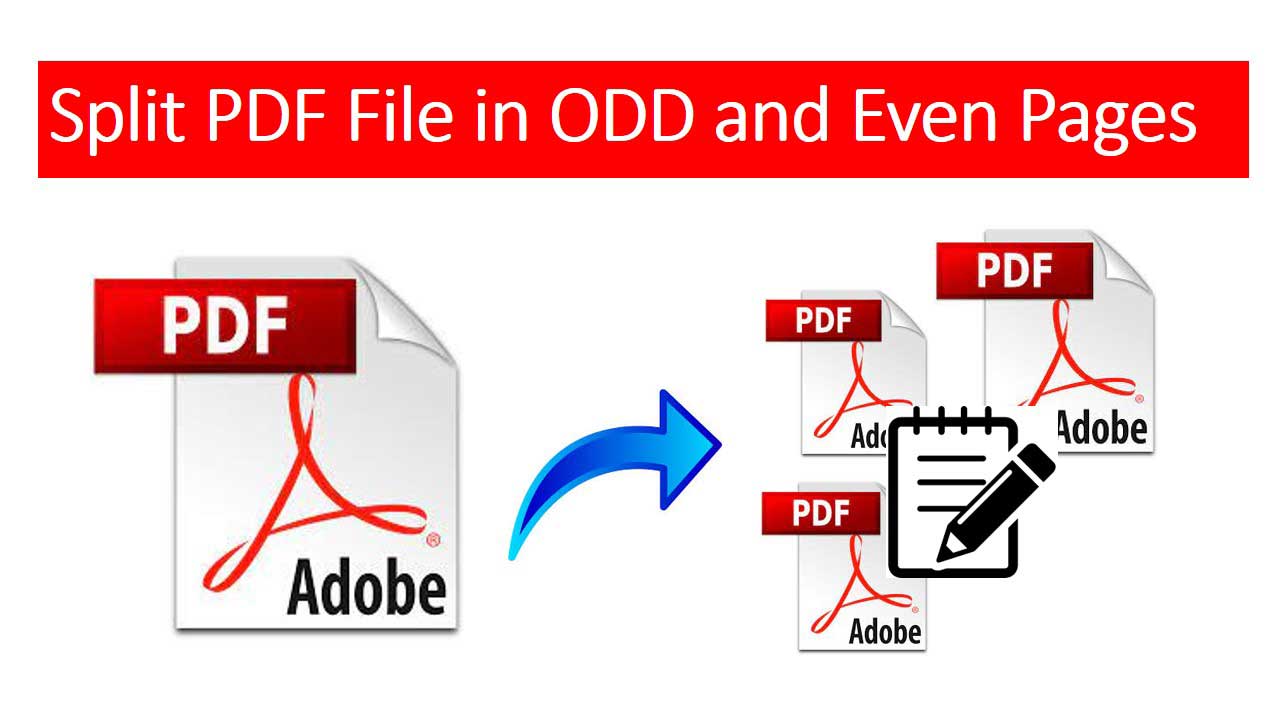 Do you want to split PDF in odd and even pages on your Mac machine? Do you have a PDF document from which you only need some odd pages to use? If yes, and you are looking for a solution to do so, then here is the answer. In this article, you will get all the possible answers related to this particular query.
However, we all keep using PDF files for sharing some crucial data. And PDF file format is considered as a safe and secure form to save data. Almost every user either from forensics, naïve users, government workers, or many uses a PDF file to store their data. But sometimes, situations arise where only particular data you have to share with someone. So, in that scenario, splitting the odd and even paged become important.
User Query: I'm working in a company for a long time, due to which I have almost 500 important PDF files on Mac. Now, my manager asked me to send some particular information from a few of them. All PDF files are large and have multiple pages. I don't know how to send some particular information out of selected PDFs. Can anyone suggest me any professional solution to split PDF in odd and even pages that too in bulk? It would be a great help, thank you.
Requirements for Splitting PDF Document in Odd and Even Pages
There can be multiple situations when you and other users feel like splitting the required data from PDF on a Mac desktop, such as-
You may be searching for a solution to such query because of some professional purpose.
Moreover, when it comes to printing then splitting a PDF file into odd and even pages becomes useful.
If in case, you have multiple PDF files, then you can simply go for the duplex printing for bulk PDF pages.
Best Solution to Split PDF File in Odd and Even Pages on Mac OS
Due to splitting in bulk that too with all the information it is very important to go for some professional solution. For the same, we have come up with one solution that can perform the process in bulk.
So, using the Best PDF Splitter Application for Mac you can easily do so, as it provides the option to split into pages, number, range, odd and even pages, etc. Even this application will perform the entire task on all Mac machines with all the data integrity.
With the help of this tool, you can even extract specific pages from PDF on a Mac computer. So, using this tool to any Mac machine into for diving into odd and even pages would be a wise choice.
If in case, you want to split odd and even pages to make them an individual PDF then this tool is useful. As it is known for easy management of the PDF file. So, work with it without hampering any other information in the PDF file.
Features of the Smart Professional Software
This tool comes with multiple incorporated features that help you to split PDF in odd and even pages, such as-
It provides an option to create a single or individual PDF file after the splitting process.
If in case, Mac preview won't combine PDF file then this software will help you out to execute this task.
Moreover, you can perform the process for multiple PDF files together on a Mac system.
You can even run this advanced software on any Mac machine because of its compatibility.
It will maintain the entire PDF file formatting after completion of the process on a Mac machine.
Not just this, but you can even easily split a file into odd and even pages from a password-protected PDF.
Guide to Split PDF in Odd and Even Pages Instantly
Download the software on a Mac machine and follow the steps to know the working of the tool-
Open the software on a system and click on the "Split" option from the initial screen
After that, tap on the "Add Files / Add Folder" option to browse required PDF Files from your Mac computer
In this step, just choose the Split options as either Odd or Even page option to split them differently
After the selection, just tap on the Split option to split PDF in odd and even pages on Mac quickly
Finally, the tool will prompt a report of the entire splitting process on the screen.
Conclusion
There comes multiple situations where you may require to use or share some particular information from PDF. Therefore, it becomes necessary to split PDF in odd and even pages. To ease your pain, in this article, we have shared the best professional software. This will solve all your problems related to the PDF file splitting process. Then you can split the file into odd and even pages without any change in formatting.