Hotmail
,
Outlook for MAC
How to Setup or Add Hotmail Email to Apple Mail Safely on Mac?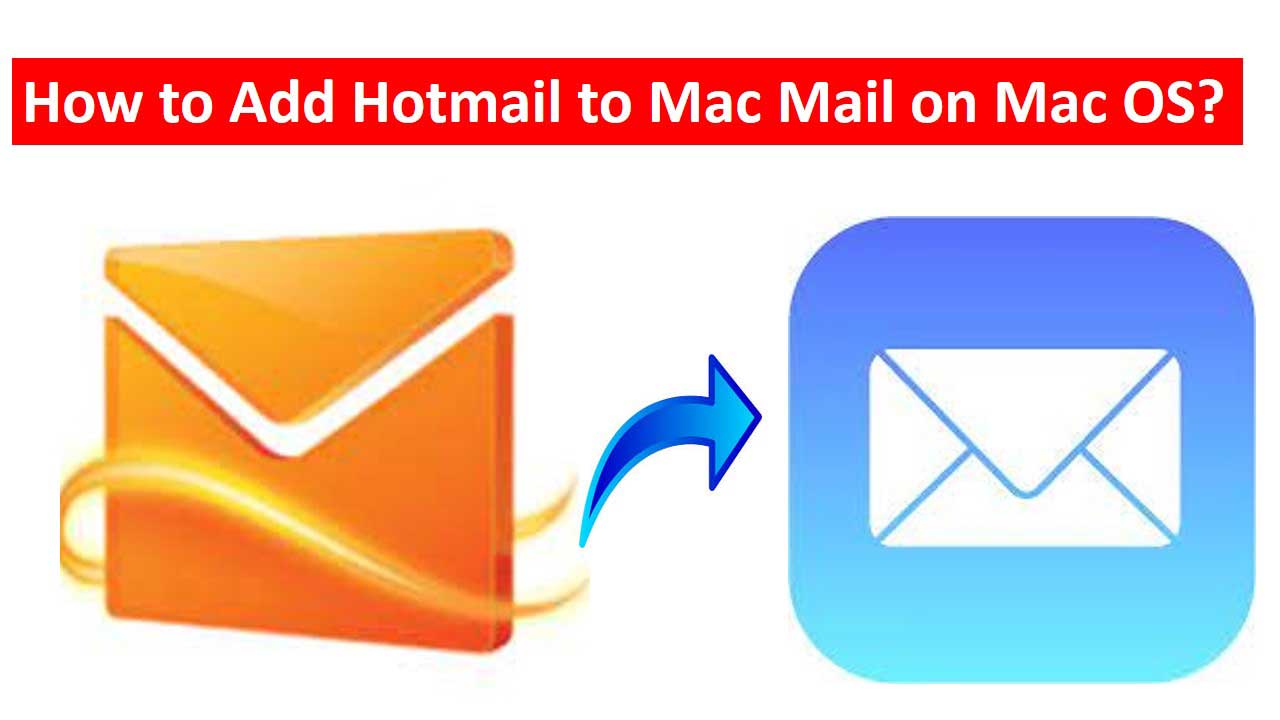 Do you need to add Hotmail to Mac Mail? Here, is what you are waiting for. Try any of the methods from this article and transfer your emails from Hotmail account to the Apple Mail. 
Hotmail was a very popular webmail client that got shut in 2012 by the Microsoft. It is replaced by the Outlook.com mail service. But the users continued with the Hotmail account. Now, there are multiple platforms like Windows and Mac using which a user can access the Hotmail account.
So, if you are a Mac user and want to access your Hotmail emails on Mac. Then, a prominent way is to add your active Hotmail account on your Apple mail. It is the best technique for accessing all your data without any issue.
Hi, I am Kunal, I have been using Hotmail account for a long time, but due to switching to Mac computer. I have decided to transfer Hotmail emails to Apple mail. Although, I have tried to do it manually through setup, but it only allowed for emails. And I want to access my other Hotmail account data as well, can someone please refer me to a reliable solution? It would be a great help, thanks in advance.
Best Methods for Transfer Hotmail Account to Apple Mail
There are two most prominent methods that will link transfer emails from Hotmail account to Apple Mail. So, the first way is to download Hotmail emails on Mac and import them to the Mac Mail. 
For this method, we will discuss about a professional method that is more secure and safe for transfer execution.
If you find this method difficult, then you can know how to setup Hotmail account on Mac Mail manually.
So, let us start by exploring each method in detail for Mac machine.
How to Add Hotmail to Mac Mail Quickly?
To perform this method, you need to have Mac Hotmail Backup Software on your Mac system. As it is a safe way to copy the emails of the Hotmail account to Mac Mail supported email formats. Once you get the emails, contacts, and calendar, other data to the local system, then you can import the file at any moment to the Apple Mail.
You can also port the file to any other platform or system easily either on Windows or Mac machine. Like, you can easily migrate Hotmail emails to MS Outlook with the help of this tool. In case, if you just want to secure and save emails from Hotmail as PDF format then it is also possible here.
Not just this, but you can operate this software without any hindrance on any of you Mac machine versions. As it support all the latest and earlier versions of Mac operating system to work with Hotmail account. 
Steps to Transfer Hotmail Account to Apple Mail
For using this safe method, first you need to download the software on your Mac machine. After that, just install it and follow the steps as stated below-
Run the Mac based software and login with Hotmail account, tap Login
Select EMLX/EML/MBOX format to transferring your all data of Hotmail account
In this step, either you can check or uncheck Delete After Download option to free up Hotmail mailbox space
Now, Browse a location to preserve your Hotmail data in a particular format on Mac, tap Change
Finally, click on Start Backup button to execute this process on your Mac based computer.
Now, you can access your entire Hotmail account on Mac system by importing these emails to Mac Mail. The import process for EML and EMLX files are very easy. You need to just drag and drop the emails from Mac desktop into the Mac Mail. In case of MBOX format, import the file into Apple Mail using the Import wizard. But if you don't find this option feasible, then you can go for this alternative solution.
Manual Method for Setup Hotmail Account
In this process, you will have to setup your account into your Mac Mail. For doing this, perform the procedure as shown below-
Initially, just open your Mac Mail on your Mac machine
Just after this, from the Mail menu, click on Add Account option
Later on, choose Other mail account from the mail account selection screen and click Continue
In this section, just enter your name, Hotmail account and password. Then, click on Sign in to move further for setup
Lastly, check all the items you need to access in your Apple Mail and then click on Done.
This procedure will add Hotmail email to Mac Mail very easily. Please note, by this option, you will fail to move the contacts and calendar of your Hotmail account. As this option does not give you the Hotmail contacts and calendar to access on Mac. By the above professional method, you will have access to all the mailbox items.
Final Words
If you want to add Hotmail to Mac mail, then the best options to choose is given above. As in this article, we have shared a proper safe and secure method that allows you to transfer entire mailbox. However, you can choose any method from them to execute this process. This is an entire procedure that you simply setup your account in Apple mail and access your data. But, we recommend you to go for the professional method for adding your account, as it is quite safe to use.