Outlook for MAC
How to Save Hotmail Emails to Hard Drive on Mac OS Computer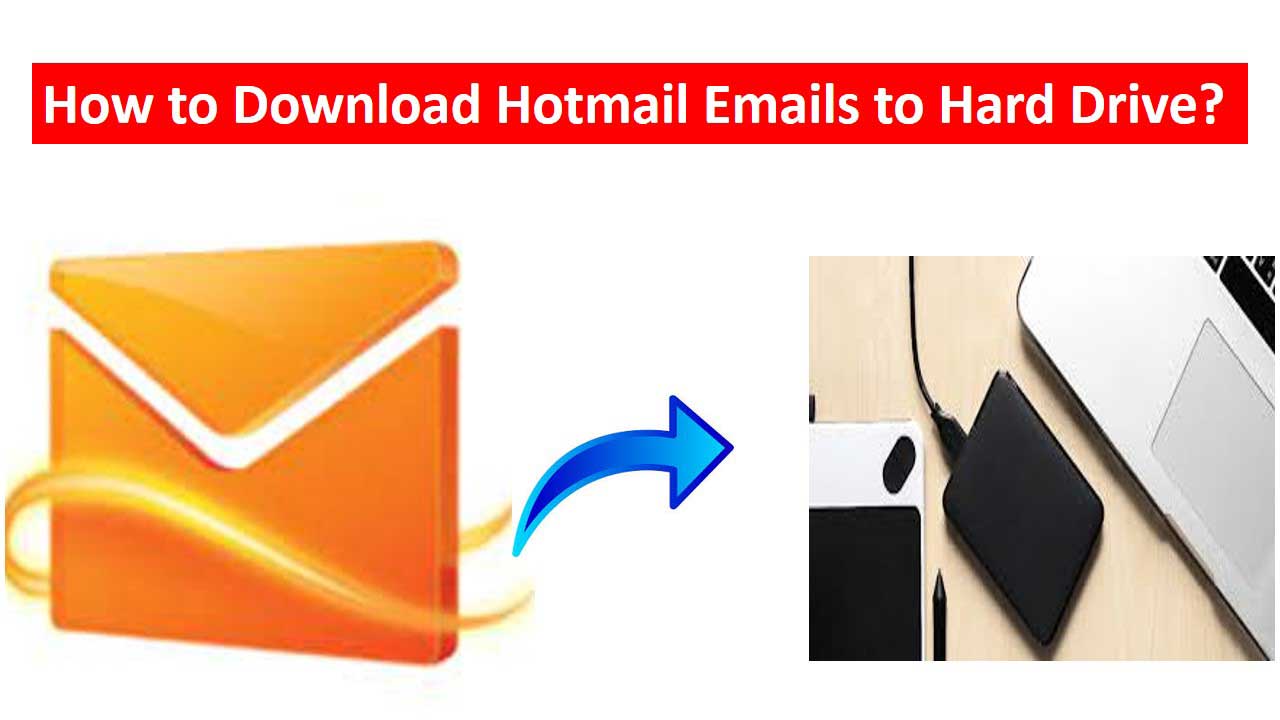 However, keeping a copy of a Webmail account has never been as important as now. As we all know due to new technologies everything is begin processed online. But doing it online or executing the task on webmail has its own demerits. In this latest tech era, incidents like Hacking, virus attacks, and other issue keep increasing. Most of the time hackers hack webmail clients to get the required data. So, in this situation, you must know how to download Hotmail emails to the hard drive. As it will going to help you to prevent any future uncertainties.
Though, Hotmail also known as Outlook.com has always remained at the forefront of most of the Mac users. So, its user base is still growing despite various ups and down. By the time, even hacking incidents are also increasing day by day. Due to all such incidents, many users reported that they have lost multiple Hotmail data. Therefore, it is quite better to download Hotmail emails to hard drive of your Mac computer.
Table of Content
Some User Queries Related to Hotmail Emails
In this section, we are covering a few practical user queries who faced this situation-
Hi, it's been almost 3 years since I have been using Outlook.com to communicate with my clients. But a few of my clients faced hacking incidents lately with their Hotmail accounts. So, to prevent any incidents I have decided to have a copy of my all Hotmail emails. Therefore, I am looking for a quick way to save all Hotmail emails to the hard drive on the Mac system. Is there any professional solution I can rely on?
Being a user of a Hotmail account, I'm afraid of any virus attacks or other threats. So, to prevent any data loss situation. I have decided to download all Hotmail emails to hard drive on my Mac machine. But I am wondering is there any direct way to store them? If yes, then I would like to download all Hotmail messages in PDF format, please help.
Keeping in mind all user queries for this particular situation we are going to discuss possible reasons.
Causes to Save Hotmail Emails to Hard Drive or Computer
The main causes to store or download emails from Hotmail to a local hard drive may be different for every user. A few of the common causes that insist users save emails from Hotmail Outlook accounts are as follows:-
Store data on the cloud is more secure, but still, there are chances of being hacked or any virus attacks.
Increment in cybercrime and other cyber-related problems causes users to keep a backup file of Hotmail emails to hard drive.
Sometimes, due to the limited storage users download Hotmail emails to a PC or hard drive.
Saving Hotmail Outlook.com emails into a PC can be helpful in accessing offline.
Saved data items can't be hacked or attacked online by antiviruses.
By using backup files of Hotmail emails, one can export them into different file formats and import them into several email applications.
Best Way to Download Hotmail Emails to Hard Drive on Mac
Despite available threats, you all may be searching for a suitable and reliable solution. Thus, just for you all, we have come up with a professional or direct program known as Hotmail Backup Wizard for Mac.
Using this software you all can simply Save Hotmail emails to hard drive on all versions of Mac machines. Yes, this tool not only supports the latest versions of the Mac operating system but all earlier versions as well.
Moreover, it even provides you with multiple file formats in which you can easily get your important Hotmail emails. Later on, just either keep it on a hard drive or if required migrate Hotmail emails to Outlook or other email clients. Hence, it is totally up to you if you want to save Hotmail emails as PDF, EML, or any other format.
In case, after downloading if you want to free up the space of the Hotmail account mailbox, then it allows you to delete multiple emails from Hotmail as well. So, use it and make the best out of its given features and forward emails from Hotmail.
Steps to
How to Save Hotmail Emails to External Hard Drive
Here, to execute this process by downloading the mentioned software. Later on, just follow the steps to learn more about it on Mac-
In the first step, run the tool and just login with your Hotmail Account with your active credentials, tap Login
Now, just choose any file formats in which you want to download Hotmail emails to hard drive
In this step, hit the Browse button and decide any location to store the file on your Mac machine
At last, mouse-click on the Start Backup to get the entire Hotmail account data as a backup on your computer hard drive.
Multiple Benefits of Tool to Download Hotmail Emails to Hard Drive
It has various advantages that you get while operating this software on a Mac machine, such as-
This application can easily be operated on all versions of the Mac operating machine.
Moreover, it allows you to download specific Hotmail emails to the hard drive on the basis of the date range. Or if required you can simply store all messages together on a Mac computer.
Most of the time, you may require the attachments of the emails as well, so using its in-built features you can store desired attachments as well.
Likewise, it supports different file formats in which you can save multiple emails from your Hotmail account.  After doing this, you can just import that file to enhance your data available to other email clients as well.
How to Save All Hotmail Emails to Hard Drive with Manual Method
Using a manual method to download Hotmail emails to hard drive is a free way to save Hotmail emails to the computer. However, as we all know that nothing is free in this world nowadays. Here, Hotmail contains a few limitations like backup Inbox folder emails only, unavailability of email filtration, time is taken, and needed technical knowledge.
Working Steps to Save Hotmail Emails to External Hard Drive Using Manual Method
First of all, visit the login page of the Hotmail account.
From the right side of the wizard, hit on sign-in. Then enter your Hotmail credentials.
Now, hit on the Gear icon to open the link View all Outlook Settings.
Then, click on the general option from the left pane of the settings wizard.
In the next step, from the General setting, hit Privacy & Data option.
Users can view the export mailboxes option. Click on it.
Note: The above-mentioned procedure will take up to 4 business days to download Hotmail emails to PDF file format, depending upon the mailboxes size.
After the procedure gets completed, Microsoft sends a download link via mail. Click on the link to backup Hotmail emails to a computer or PC.
Conclusion
In this article, we have shared possible solutions for all Mac users. So, you can easily know how to save Hotmail emails to hard drive on any version of a Mac machine. Using the suggested software, you will get to know different features. Hence, taking the help of this self-operated application your issue of having any kind of threats would be moved away. Eventually, you can download multiple Hotmail emails to Mac hard disk without any duplicates on the Mac system.
Frequently Asked Questions by Users
Ques. Is it possible to download emails from Hotmail?
Ans. Yes, with the above manual and automated solution, users can download emails from Hotmail without losing any data. If you decide to go with the manual method, remember that you have strong technical knowledge.
Ques. Can I save all my Hotmail emails as a PDF?
Ans. Yes, to save all Hotmail emails in PDF file format, you have to use reliable software. Which is stated in the above section. Because manual methods have limitations on file size.