MSG
Mac MSG to MBOX Converter for Batch Outlook Messages Conversion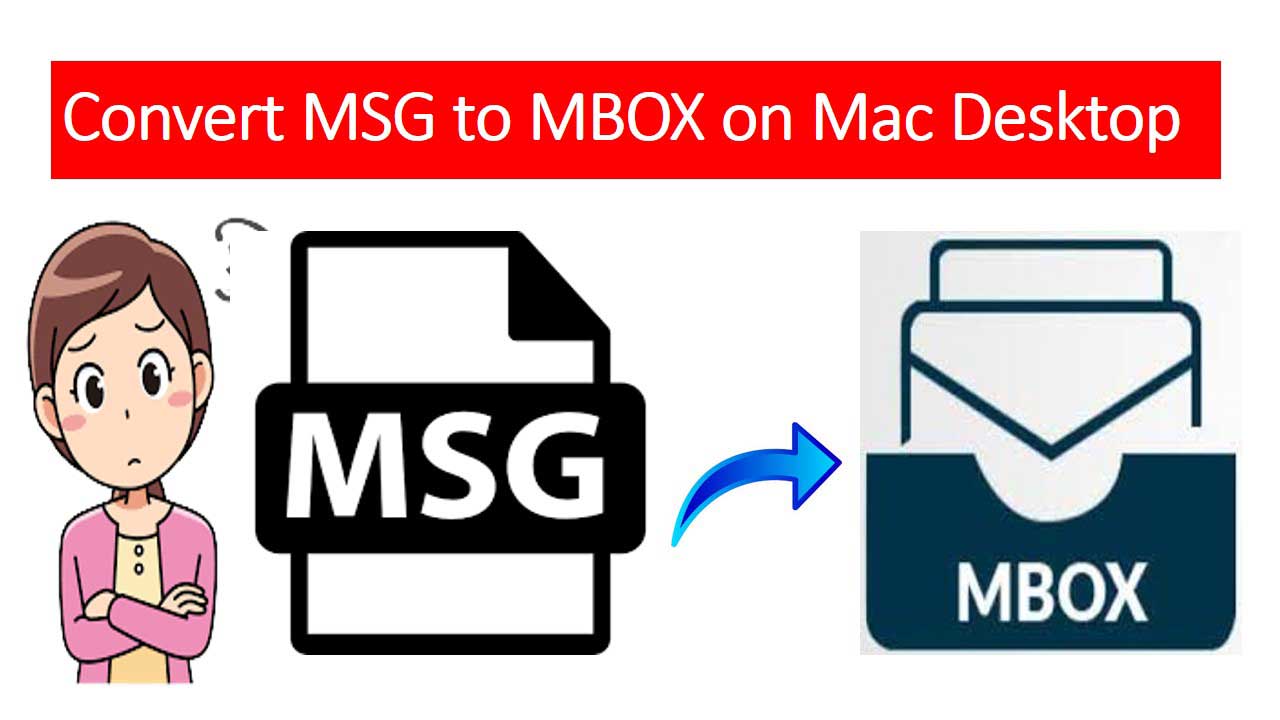 If you are the one who is using some MBOX-supported email client and has Outlook messages files stored already. Then there comes a need to convert MSG to MBOX file. So, keeping this query in mind, we have come up with this article to make this conversion on Mac.
First, let's go with some user queries before going further to the solution.
User Query: Hi, I have got some MSG files from my manager lately along with their respective attachments. Although, I need to use them in Mozilla Thunderbird on my Mac machine. So for that, I'm looking for a solution that can easily convert MSG to MBOX files even with attachments. The issue is I'm afraid that doing this may affect the data integrity. So, can anyone suggest to me any professional MSG to MBOX converter Mac for this conversion?
Just like this user, if you are also looking for batch conversion of Outlook messages into MBOX then read the next section.
Reasons to Choose MBOX Format For Conversion
To convert MSG to MBOX file there are plenty of reasons but here we are sharing a few of them, such as-
If we talk about the MSG file format, then it is supported by the Outlook application which comes with its huge cost. In fact, the MSG file requires an external application to read its data.
But on the other hand, the MBOX format is quite easy to store email and their attachments in a suitable manner. Moreover, anyone can send or receive them without any issue. This file format can easily access in a free and open source email client like Thunderbird. Which keeps the file and its data systematically on both sides.
So, for this task, you all can go for the method for MSG file to MBOX conversion on your Mac machine. To know about the solution, go through the below section.
Best and Secure Solution to Convert MSG to MBOX File for Mac
We have come up with a professional solution that is most suitable for Mac-based users. That is the MSG converter Mac software which is quite easy to export multiple MSG files into MBOX format. As this is an advanced program that helps to batch conversion of MSG file emails. So, in case, you are having countless Outlook messages files and you need to convert them into MBOX then this software is best.
Moreover, it does not matter which Mac machine you are using it supports Mac OS X 12.0, 11.0, and all the below versions. Even, you can use it to export all the data from the MSG file into other formats as well, like PST, PDF, EML, HTML, VCF, and more.
The best thing about this standalone software it keeps all the data and folder hierarchy as prior. So, you can simply convert emails of .msg file along with their attachments on a Mac machine.
For more, you can go through the working steps to understand it better.
Steps to Batch Conversion of Outlook Message into MBOX File
Download and install the MSG to MBOX converter for Mac software on any version of the Mac machine. After that, follow the steps to initiate the conversion-
First of all, you need to add MSG files using Add file or Add Folder option for batch conversion
After that, choose the Categories that you need to convert into HTML format
Now, choose the MBOX format from the given export options
Here, you can apply Advanced Settings as you want for the output MBOX file
Lastly, tap on the Export button to convert MSG to MBOX on Mac.
Top Features of this Mac MSG to MBOX Converter
When you install this tool on your Mac machine, you will get to know various features, like-
This one is the smart tool that can automatically detect all the MSG files that are stored on a machine.
Even, it not only has options to export all emails from the MSG file but contacts, calendars, and journals can be converted into .mbox format.
While performing the Outlook message to MBOX file format conversion there is no need for any installation of the Outlook application.
Moreover, anyone can get all perform this entire conversion on all Mac OS versions, including Mac OS X 12.0, 11.0, 10.8, and below.
In case, you have some attached files that you want to access in other MBOX supported email clients. Then, using this software you can convert MSG to MBOX along with their respective attachments on Mac.
Conclusion
There may be multiple users who maybe using MBOX supported email clients. So, here in this article, we have shared the methods if you have Outlook MSG files. For that, we have mentioned the best MSG to MBOX converter for Mac that allows you batch conversion. Hence, using this software you can easily convert MSG to MBOX file without any complication on your Mac machine.