OLK
How to Convert OLK to PST File Format on Mac OS Instantly?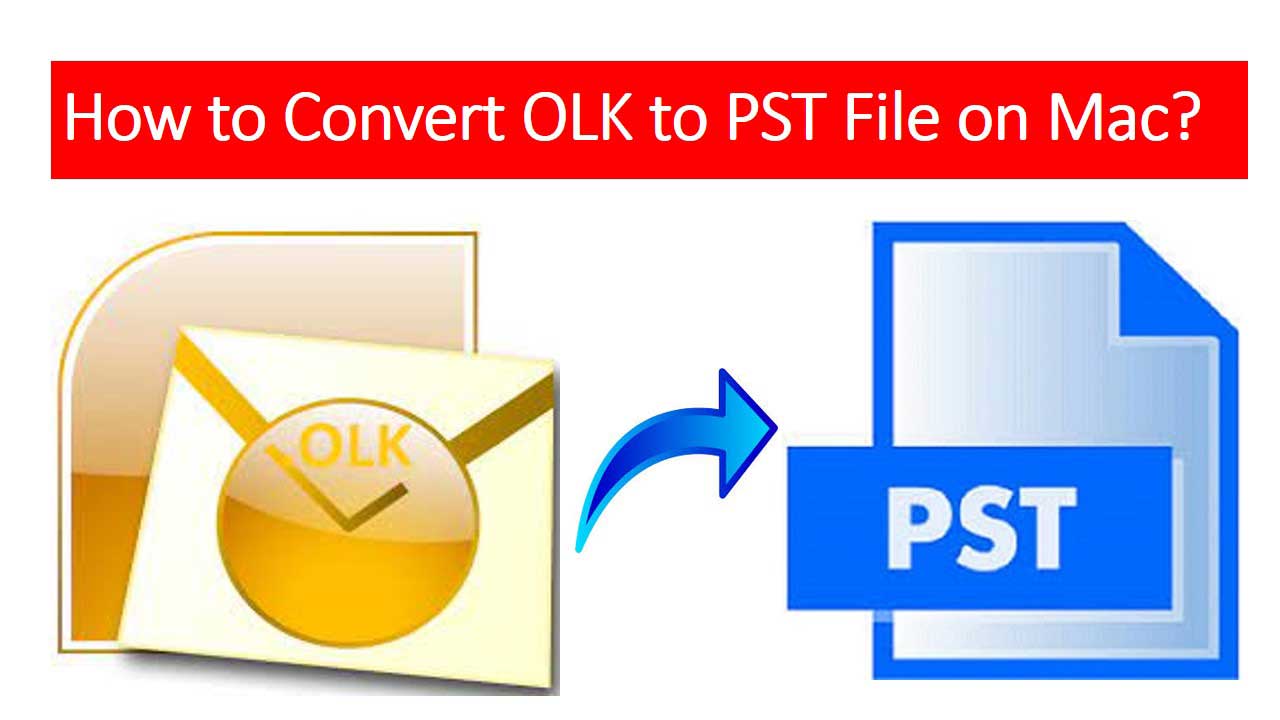 However, globally multiple users are who are familiar with the Mac Outlook application. That is used for communicating by sending or receiving emails, and other data. Here, we are talking about the OLK file, which is its data file. Sometimes, due to various urges to get this data in Outlook again, users like to convert OLK to PST files. So, here, we will be discussing the best solution for this query.
Moreover, you cannot access the OLK files cannot in any other application. But if you need to open them, you can open them with a text editor and see snippets of content, but it is not good to access them. If required, you can get third-party applications if you want to open them manually. Multiple tools are available but that will only allow you to see some content. When you require to load it or import it in other applications or Mac Outlook you will need a conversion process to perform.
We have a user query that a Mac user asked for converting OLK file messages.
User Query: Hey, I have a few OLK14 message files on my Mac desktop, though I have upgraded to the Mac Outlook 2019. So, I need to use the OLK file data in my new Outlook. Therefore, I need a solution to convert OLK to PST files on Mac OS. Is there any quick or expert-tested OLK to PST converter for Mac? If anyone knows about the one, then, do suggest me, please.
Best Mac OLK to PST Converter Software For Bulk Conversion
When it comes to converting multiple files or messages from the OLK file we recommend you to go for some professional program. For that, we have come up with an OLK File Converter for Mac Software.
With the help of this software, you can easily add either OLK14 messages or OLK15 messages and perform the conversion. If needed you can even convert both OLK14 and OLK15 files without an identity folder on a Mac machine.
However, it does not just provide options to convert OLK to PST but other file formats also, like, MBOX, PDF, CSV, EML, MSG, VCF, and more. So, just load the file from your Mac desktop to the software panel and choose the format as desired. It will quickly initiate the conversion process. If in case, your OLK encounters some issues, either corruption or something, it is better to go for the OLK Message Recovery Tool on Mac.
Quick Steps to Convert OLK to PST with All Attachments
To perform the conversion, first, you need to download this Mac OLK to PST converter software on the machine. Then, follow each step with all the data intact on your Mac computer-
Download to tool and select Auto Locate options to locate the file of Mac Outlook 20119, 2016, 2011, etc.

Once the file is loaded on the software panel, choose the PST file option as a targeted one.

Now select the maintain folder hierarchy option and click on change option.

Lastly, you will get PST converter files in report format.

Top Features of the Mac Conversion Software for OLK Messages
There are multiple features that Mac users get to convert OLK to PST through this software-
This utility is one of the best utilities that offers a variety of options to perform the conversion. Here, you get options to convert multiple OLK messages in just a few steps.
Moreover, it provides you the option to choose the categories that you need to convert from OLK files, like, emails, contacts, calendars, etc.
Likewise, it is an advanced tool that is designed with top technologies that offer to select multiple OLK 14 or OLK 15 file messages.
There are even features that keep the folder hierarchy of the OLK file after exporting.
In case, you want to use this OLK to PST converter software on the latest versions of Mac machines, then, you can do that too. As it is a great application that supports Mac OS X 12.0, 11.0, and all earlier versions.
Conclusion
Regardless of the need for converting messages from OLK files to Outlook PST format, we have shared the best solution. In this article, you get a professionally tested OLK to PST converter software that allows you to convert OLK to PST files with all attached files. The best thing for getting this operating software is working it on all versions of the Mac operating machine. If in case, you want to try it first, then the free version of this software is available for all Mac users.