Outlook for MAC
OLK Message Recovery Tool – Best Software for OLK File Recovery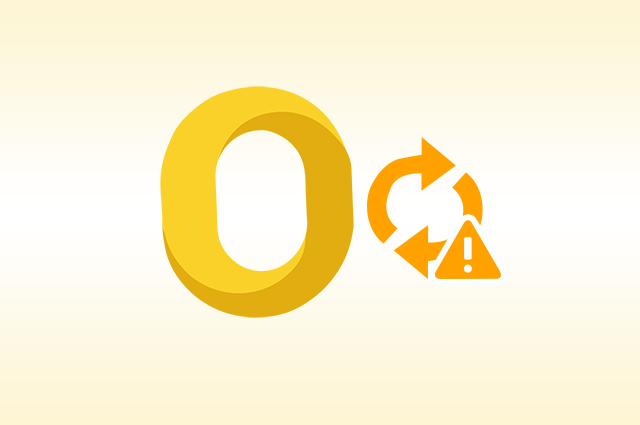 Microsoft Outlook is the most used email application nowadays by many users. But there are some common issues with Outlook application that hamper the workflow of the users. One such common issue is corruption in Outlook files that causes performance and accessibility issues. Thus, in this article, we will provide you a solution to perform OLK message recovery in a simple way.
What is OLK Message File?

OLK file is a repository file that Mac Outlook uses to store data. But it is different from the OLM file. OLM is an archived format, whereas OLK14 is a raw file. Each time Outlook for Mac downloads an e-mail from the server, it creates a copy of it in the OLK14Message file. Headings and content are stored in two different files. The contents of the main e-mail message are stored in the OLK14MSGSOURCE file.

OLK files cannot be accessed in any other application. You can open them with a text editor and see snippets of content, but this is not the usual way to access them. You can get third-party programs if you want to open them manually.
You can take the help of the best OLK Recovery Tool that is mentioned below to fix corruption issues of the OLK file. It is the top-rated software when compared to other available utilities.
Why You Should Choose this OLK Message Recovery Tool?
The developers of this software created this software from scratch. This OLK Recovery tool is integrated with so many advanced features that make the complete process quick and simple. The easy graphical user interface makes it easy for technically challenged users to use this software.
The following section of the article explains all the key features of this tool in detail:
Recover OLK File Data with 100% Precision
It recovers your data from the OLK files and can recover the data most accurately. On the other hand, some tools only support OLM file recovery to handle corruption issues and can be relatively inaccurate. Regardless of the contents of your OLK14Message files, the tool will extract every part of it without exception.
Best When Mac Outlook Hampers Workflow
For a long time, the only solution to rebuild Mac Outlook database included the use of OLM files. But Mac Outlook can often crash by not allowing emails to be exported to OLM files. Therefore, all those tools are not useful in this case. But don't worry about that. Even if you can't open Outlook easily, you don't need to.
Fully Automated Process
Because you do not need other files instead of OLK files, the process is completely automatic. There are no confusing manual steps that can cause confusion even for experienced users. Just go through the systematic wizard who guides you through each step and you're done with the OLK Message Recovery before you know it.
Save Data in Multiple File Formats
Do you want to return to another format for another email client, such as PST? No problem. In the last step of OLK File Recovery, you will be prompted to select the source format. There are many options: PST, MSG, MBOX, EMLX, EML, PDF, HTML, TXT, VCF, ICS and many others.
Deep Level OLK Message Recovery
If you want to transfer Mac Outlook data to another email client, but Outlook is not working properly, the OLK Message recovery tool can also act as a migration tool. Not only does it recover data, but it allows you to convert the OLK14 (Outlook for Mac) format to other formats mentioned above. This is a really valuable aspect that you will not get anywhere else.
Not Convinced Yet? Atleast Give it a Try!
If you're still not sure how it works or even if it doesn't work at all, it's perfectly reasonable. To help you decide, this OLK Message Recovery tool offers a free trial mode with which you can carefully evaluate the tool.
This gives you access to all the features of the free trial mode for up to 10 items in a folder. You can scroll through each function carefully. So, you can be absolutely sure that you really need the tools you use to recover important data.
Even better, it is supported by 24×7 customer support. It will always support you the way you need it. Did you get stuck at some point during your recovery? Do you have a request? Not sure what to do next? Please contact the support team. The support team will support you promptly.