Outlook for MAC
Export Recent Addresses Outlook 2011 Mac to Various Formats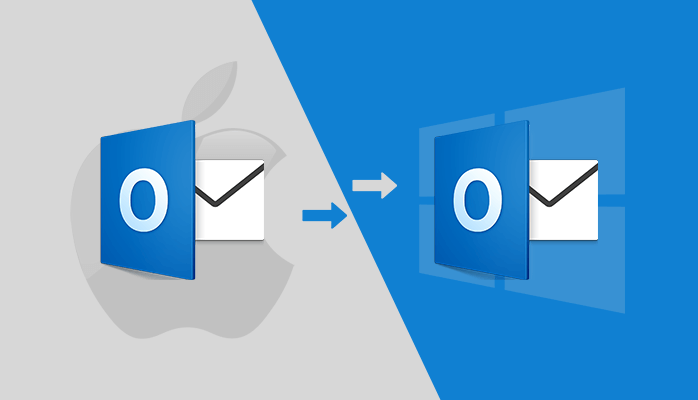 Do you want to export recent addresses Outlook 2011 Mac to other platforms?
Let's say you want to switch from Mac Outlook to Windows Outlook. Then, you need to convert Mac Outlook cached contacts to PST format from OLK.
Talking about cached contacts which are also called Recent Address in Mac Outlook. These are the contacts that Outlook caches for your benefit. At whatever point you begin writing in the 'To' field, some autofills emails tend to list up. These are your Recent Addresses.
In this blog, I am going to discuss a tool that converts Outlook cached contacts for MAC frameworks to various formats like PST / VCF / MSG / PDF / TXT / HTML. With the goal that you can expand your work productivity by exporting all your MAC Outlook Recent Addresses to whichever platform you like.
Features And Benefits of the Tool- One Solution to Various Export Formats
This utility is intended for MAC Outlook clients who are utilizing 2011 / 2016 /2019 and Office 365 MAC Outlook adaptations. 
Multiple Export Options Available with this Tool
This tool furnishes you with various choices. You can without much of a stretch export Recent Addresses Outlook 2011 Mac into: 
PST

( Windows Outlook)

VCF

(Virtual Contact File that can be used anywhere from emails to MMS)

MSG

(Opened by Microsoft Outlook and Exchange)

PDF

(Portable document file)

TXT

(any text editing and word processing program)

HTML

(web pages)
You can make vCard 4.0/3.0/2.1 variant (as a matter, of course, it makes 4.0) 
Make either isolated or single PDF and VCF document for all Recent Addresses
Option to create separate electronic business cards or PDF file for each cached contacts

You can also create a single Virtual contact file or PDF file for all cached contacts.
Export Recent Addresses Outlook 2011 Mac in 4 Steps 
Here are the 4 steps to export Recent Addresses in MAC Outlook: 
1. Select Auto Location or manually pursue Outlook 2011, 2016, 2019 Profiles/Identities. 
2. Select Profiles/Identities from which you need to export Recent Addresses
3. Pick any fare alternative: PST / VCF / MSG / PDF/ TXT / HTML 
4. Click 'Export'
Pre-necessities And Specification For The Tool
Macintosh OS X VERSIONS SUPPORTED BY THIS TOOL 
MacOS X 10.8 (Mountain Lion), MacOS X 10.9(Mavericks), MacOS X 10.10 (Yosemite), MacOS X 10.11 (El Capitan), MacOS X 10.12 (Sierra), MacOS X 10.13 (High Sierra), MacOS X 10.14 (Mojave), MacOS X 10.15 (Catalina) 
Hard Disk Space: 100 MB 
RAM: 4 GB 
Working System: 1GHz processor (2.4 GHz is suggested) 
Java JDK and JRE 8 should be introduced in the MAC framework. 
Wrapping it up! 
You can flawlessly export Recent Addresses Outlook 2011 Mac to numerous formats like PST / VCF / MSG / PDF / TXT / HTML without any trouble. You can transfer all your Mac Outlook cached contacts to Windows Outlook. Create electronic business cards and send these cards using any email client. You can create PDF files for all or each recent addresses.
Before you move ahead with this tool, I would like you to try its Free Demo Edition. This can export 10 items per profile/identity. So, what export option are you gonna try?