Hotmail
How to Forward Multiple Emails from Hotmail with Effective Solution?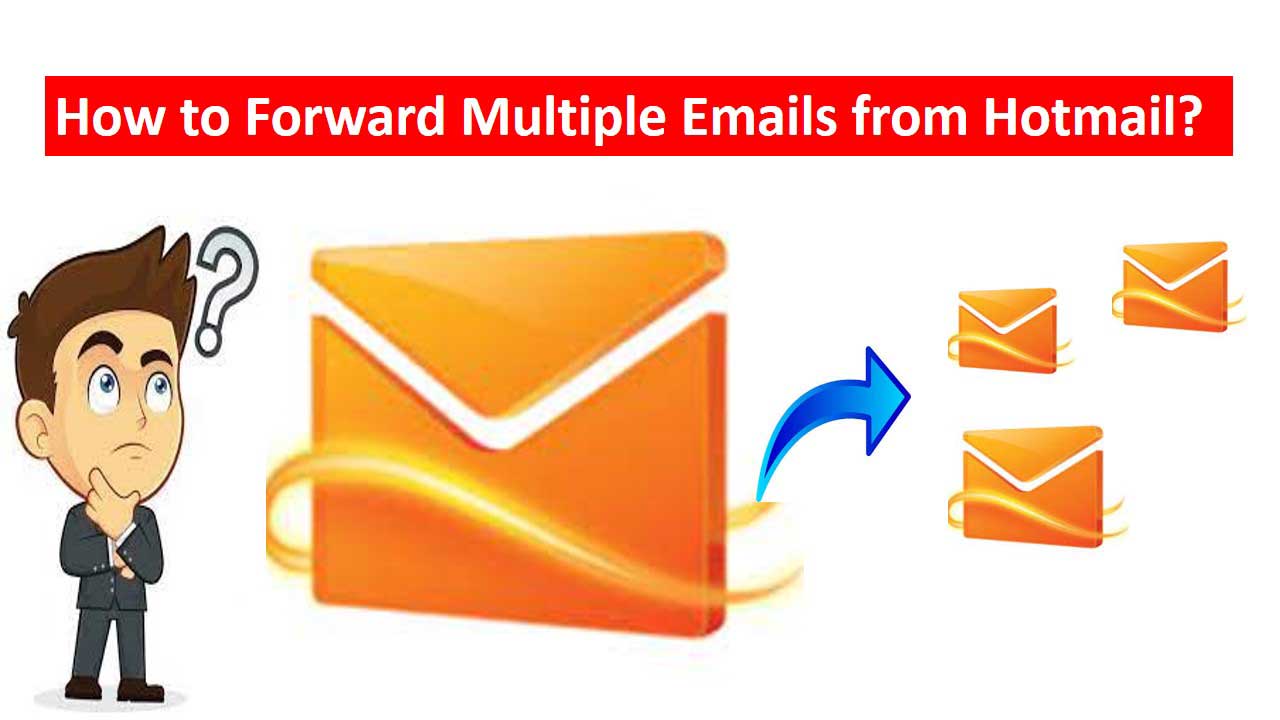 Summary: This article will discuss the solutions for a key issue of Hotmail users on Mac machine. How to forward multiple emails from Hotmail account is one of them? However, many raised this query seeking for a perfect and reliable solution. So, here we will guide you with some possible methods to achieve success in email forwarding from Hotmail on Mac.
You might know that there is a lot of email client and email services available nowadays and users choose the email services as per the requirement. Email services like Hotmail are things of past although Microsoft discontinued this service years ago and replaced it with Outlook.com.
Moreover, there are a lot of users getting an issue while syncing their Hotmail accounts to other email client. And after encountering the syncing issue they start searching for the same.
So, if you are in the same situation, then no need to worry because this article will give you a perfect solution for the same.
How to Forward Multiple Emails from Hotmail Account?
There are 3 methods available in order to access your emails of Hotmail on Mac mail into any other email client, such as-
Let's start understanding the significance of each method and also the process to perform it successfully.
Manually Move Hotmail Emails via Forwarding Option
Email forwarding is a default option provided by Hotmail. In this feature, you can forward your emails to your desired email services. And in our scenario, it is Mac Mail.
Open Hotmail.com account 
Go to settings gear, and click on view all outlook settings.
In the Mail section, navigate to the forwarding tab.
Check for enabling forwarding and enter an email address. Then click on the Save option.
Drawbacks of Manual Method 
Most of the users want to go with the manual method because it is free. But money is not the thing you have to pay only, because manual methods come with its own limitations. 
If you use the forwarding option, then you will not able to get yours backdate emails. It means you will only receive an email until you've enabled the forward option.
Professionally Forward Multiple Emails from Hotmail on Mac OS
Hotmail Mail Backup Software is a simple method to move emails from Hotmail. Using this utility, you can directly forward specific or multiple emails from Hotmail account on Mac machine. Even, it allows you to go for the multiple formats in order to use them into different email clients.
There are other features also available that helps you to backup all your Hotmail emails on your Mac system. Even using it's given formats you can simply migrate Hotmail emails to Outlook. In case, if you want to remove the emails that you have forwarded from the Hotmail then you can opt the Delete After Download option. Using this option you will be able to remove all emails from  Hotmail account.
Step by Step Guide to Get All Hotmail Emails on Mac OS
First, download and run the tool on your Mac machine to forward multiple emails from Hotmail account
Enter valid login credentials of Hotmail account, hit the Login button
Select MBOX option for accessing all emails of Hotmail on Mac machine
In this step, check Delete after Download option, if you want to free up Hotmail space
Choose the destination location to save the resultant file on your Mac machine
At last, just mouse-click on the Start Backup button to initiate the process.
As a result, you will have all the Hotmail account data in MBOX format. Now, it is up to you to access this file into its supported email client.
Conclusion
Now, it's time to wrap up and we think that your problem for the said query is now clear. This article contains the entire possible solutions on how to forward multiple emails from Hotmail on Mac machine. Here, we have shared manual and professional solutions, however the manual one is a tricky one. Therefore, we would suggest you to go for the expert tested solutions and just get your all data.