Backup
Gmail Account Not Working on Mac? Use Top Three Solutions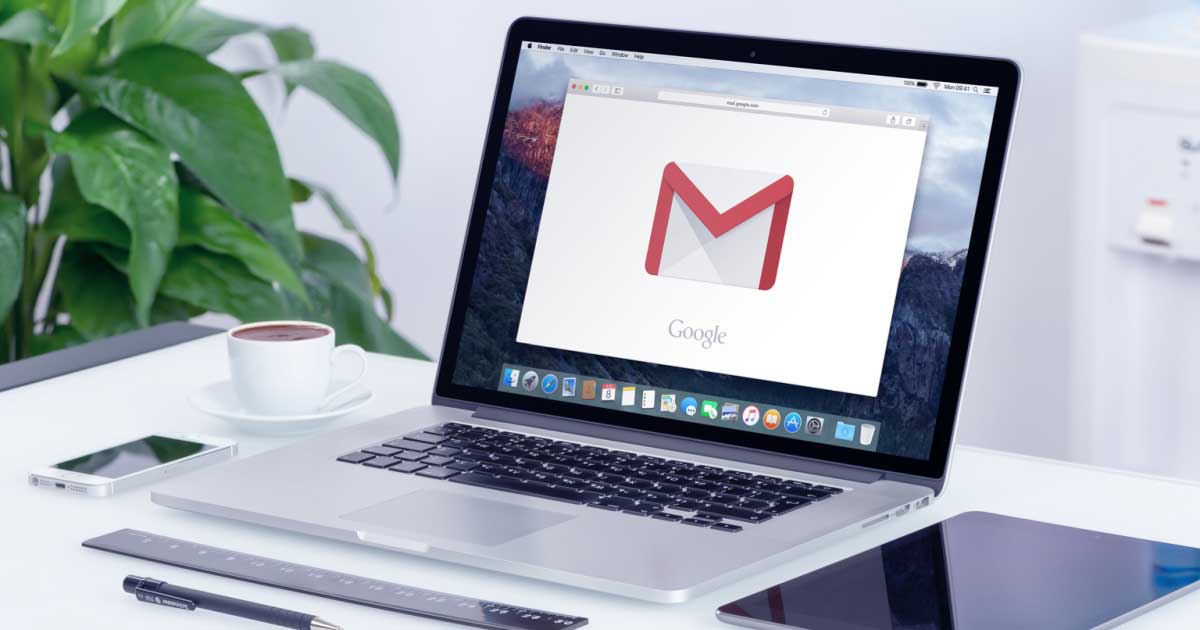 Gmail and Apple Mail are two giants of technology and when they come together, they are expected to provide you with a perfect product. However, recently some Mac Mail users reported encountering errors like "Gmail not working on Mac". If I say more clearly, many users were not able to authenticate their Gmail account in Apple Mail.
To clear the issue, let's take a look at a real-time user query-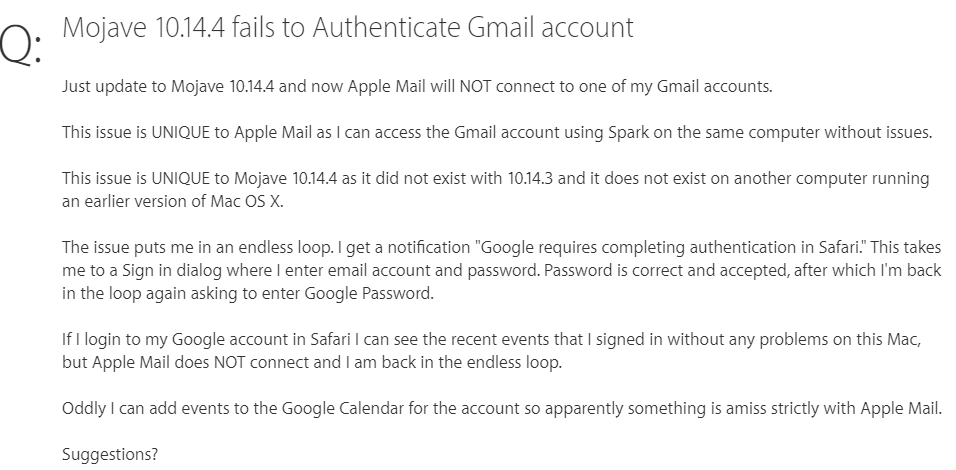 Now, if you are also facing this issue in your Mac machine, and keen on finding the right solution to fix it, then you have landed on the right page. Here in this blog, we are going to discuss the best solution to fix the issue of Gmail not working on Mac Mail. But before turning to technology, let's understand why this happens.
Reasons for Gmail Account Not Working on Mac Mail
If we talk about the reasons, then there are numerous reasons why the Google account may not work with Apple Mail on Mac machine, and you cannot fix them all in a single go. But knowing these reasons would help you to solve them accordingly. So here is the list:
Email Server Issues:  Sometimes this type of authentication error happens due to a server issue. So be sure that all the servers are working fine on your Mac machine.
Poor Internet Connection:  We know that Gmail is a web-based email service so it needs a good Internet connectivity. So, if you are facing 'Google account not working on Mac Mail' issues, then first check for a stable and good network connection.
Enable IMAP Settings in Gmail: To sync Gmail account in any other email client, first you have to enable or turn on the IMAP settings in Gmail; otherwise, you will not be able to sync your Gmail account.
Update the Applications: Most of the time, we are using outdated applications and due to bugs and errors, we have to face this type of issue. So, make sure to update the applications to successfully sync email client applications.
Manual Solution When Gmail Stopped Working on Apple Mail
Let's now discuss some manual methods and tricks that will help you to resolve the Apple mail not syncing with Gmail issue.
Method 1: Update the Mac OS Version
There are lots of users using the outdated Mac Mail. We know that an updated version is always better than the previous one, because in an updated version, they try to fix all the issues. Before doing anything else, first check for the update and if an update is available, then simply update your Mac Mail. To do this, follow the below steps:
Go to Apple, and then to System Preference for updating Mac operating machine version.
After that, choose the Software Update option.
Now, wait for the new update search.
Method 2: Change Gmail Security Settings
It might be possible that your IMAP settings are not enabled in your Gmail account. Solving them can help you fix the Gmail not working on Mac Mail issue. To do this, follow these steps:
Open any web browser and enter the URL https://mail.google.com/.
Click Settings in the top right and then see all settings.
After that, click the Forwarding and POP/IMAP tab.
From the IMAP access section, choose Enable IMAP.
At last, click the Save Changes button to resolve this error on your Mac machine.
Method 3: Delete the Account and Setup Again Manually
If after performing the above manual methods, the problem still exists, then you can try this method. Here, you first have to remove the account. Once the account is removed from the Apple Mail, then set up the same account again with the mail. This method will permanently eliminate all the traces of the account configuration. If you are worried about the Gmail messages and mailbox data, then no need to worry. All your Gmail data and emails will be safe in your Mac machine.
Gmail Not Working on Mac Mail  – Use Alternative Way 
If you don't have that much time to do this manual method, and if you think that removing the Gmail account would affect your data and other mailbox items, then, before deleting your account, you can create a backup or save Gmail emails on computer.
So, for this task, you can try Mac Gmail Backup Tool. This solution will give you an option to save all your Gmail emails in MBOX. So if you are facing Gmail not working on the Mac Mail issue, then you can simply import this file to Apple Mail. By this way, you will exporting Gmail emails to Apple mail easily.
In fact, the tool also gives you the option to export Gmail data into PST, MSG, EML, EMLX, PDF, etc. This advanced software is capable of backing up every single email message from your Gmail. It even keeps the process secure without losing a single bit of Gmail data. For a trial, you can try out the free demo version of the tool which backs up the first 100 emails for free.
Step by Step Guide to Use the Advanced Software on Mac OS
First of all, download the software on your Mac machine of any latest or earlier version. After downloading, run the tool and follow the steps:
Enter your Gmail active account credentials, and tap the Login button from the interface.
Secondly, choose MBOX file format from the Select Export Type section to move further.
Now, you can choose any destination path to save the file containing your Gmail emails along with attachments.
Lastly, tap on the Start Backup button to begin the process to fix Gmail not working on Mac Mail process.
Import Gmail Email Output File into Apple Mail
As a result, you have the file containing all Gmail emails and their attachments on your Mac machine. Now, you can either import it to access all emails in Mac mail or just keep it as a copy on desktop. To access them into your Apple mail account, just follow these steps:
Open Apple Mail on your Mac machine and then click on the File option.
Now, select the Import Mailboxes option from the initial screen. In the Import data from > Files in MBOX format option > Continue.
 After that, navigate to the location where you have stored your file containing all the exported Gmail emails. Here, just select the file and then click the Choose button.
The import process will begin on your Mac-based computer. Click the Done button to get your Gmail account emails into Apple Mail from the prompt message.
So, now you can view and open your all Gmail emails in Mac Mail by clicking the Import Folder.
Wrapping Up
In this blog, we have discussed free solutions to fix one of most common issues faced by Mac users, i.e.,  Gmail not working on Mac Mail. As manual methods are time consuming as well as need technical expertise, we have also suggested an alternative way to open Gmail emails in Apple Mail on your Mac machine. So now, it is up to you to choose the right solution for yourself and make the best out of it.