Backup
How to Export Gmail to Apple Mail Account without Trouble?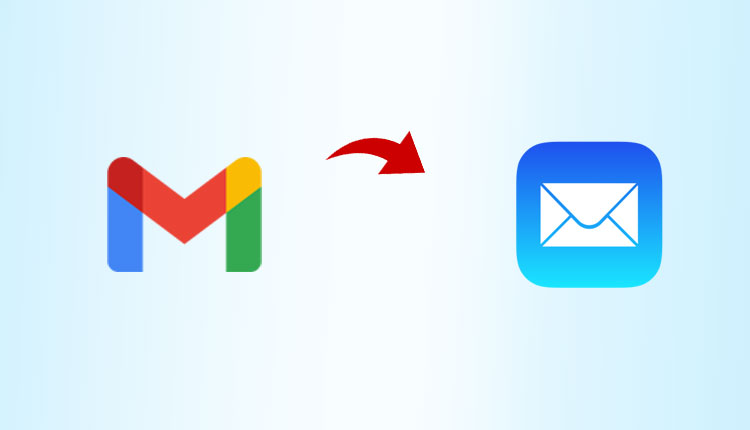 We all know that Gmail is the most frequently used web-based email service all over the world. It is a free service provided by Google, which not only enables its users to send and receive emails over the Internet but also provides various other benefits. But sometimes, situations arise when Gmail users need to access their emails in the desktop-based email client such as Apple Mail.
This blog is written in response to the various queries received by users who are searching for a solution to export Gmail to Apple mail. So, let's read on.
Problem Based on User's Query
User 1- I have been using Apple Mail for many years. Now, I want to access my Gmail Mail account in my Mac Mail. Is there any way by which I can export Gmail to Apple Mail? If anyone has any idea about it, then please suggest a simple and reliable solution to do the same. 
User 2– Gmail email service is great for communication but recently I bought a Macbook. So, I am planning to switch to Apple Mail for email data management in future and want to get rid of Gmail. Now, the problem is that I have many emails stored in my Gmail account which I need to transfer to Mac Mail. I have no idea how to do this task and so I am looking for a professional solution. Please suggest, thanks.
Quick Steps to Export Gmail to Apple Mail
Download, install, run the software on PC.
Then, select Mac mail supported file format.
Apply advanced features as necessary.
Click Start Backup option to begin exporting emails.
Run Apple Mail on PC > File > Import Mailboxes option.
Then, select the Files in MBOX format option.
Hit Continue button, select the exported file from desktop.
Lastly, select the file and then click the Choose > Done.
Different Solutions to Import Emails from Gmail to Mac Mail
Apple Mail or Mac Mail is a native email client of the Mac operating system. Now, the question crops up 'How to export emails from Gmail to Mac Mail?' Most users are not able to find a simple and reliable solution to migrate Gmail to Apple Mail.
Therefore, in this write up, we will be going to discuss a step-by-step process using which the Gmail users will be able to access Gmail inbox emails to Apple Mail.
To process this task, we have divided it into two steps:
First, Download Gmail emails in MBOX format (Supported by Mac Mail)
Secondly, import the output file into Mac Mail.
Now, let us understand how to complete this task in a correct manner with step by step guidelines.
Manually Extract Gmail Emails from the Mailbox
Here, we will be discussing the manual procedure that you can use to migrate Gmail to Apple Mail. Follow these manual steps:
First, you have to log in to your Gmail account using proper credentials on your Mac machine. Now, in the other tab, open Google Takeout:
https://takeout.google.com/settings/takeout
The Download your Data page will appear. In the Select Data to Include option, you have to select the Mail options.
Click the Next button and select the file type in which you want to download Gmail emails in the File Type option. Here, either select ZIP or TGZ.
In the Delivery Method option, select the Send download via email option. Check emails in your Inbox from your Gmail account.
Now, click the Create Archive button. After that, a new page will pop-up. Click the Download button to export all your Gmail emails.
Use Alternative Method to Export Gmail to Apple Mail
There are a few limitations of manual approach when you try to download them on computer. Therefore, to prevent any future uncertainties we are here with an automated solution to perform this task securely on PC.
Thus, we suggest you to opt the Gmail Email Backup Tool for Mac, which is an instant solution for extracting Gmail emails. With this utility, you can easily export all the required emails on desktop from required Gmail account.
Additionally, the tool is designed with the user-friendly interface which makes it easy for you to operate it. If you do not have much technical knowledge, even then you can operate the utility. There is no risk of data loss associated with this software.
So, using this advanced tool on any version of Mac operating system will be a smart decision. You can also check or test the application by using its free demo version and export Gmail emails into PST or any other file format from the list.
Why Automated Solution is Better than Manual Method?
Most of you may not have any technical knowledge, therefore, it will be difficult for you to follow the manual process. Moreover, it is also a lengthy and time-consuming process. If you don't perform the steps in an accurate way, then you will have to face data loss issue.
But, on the other hand, you will not have to worry about these things in the automated solution, as this is a smart utility which provides full accuracy and it is more secure. So, you can export emails from Gmail to Apple Mail by using the self-operated utility to extract emails in required format. It will easily do the entire task without any size limitation.
Note: As of now, you have an exported file, so the next step is to complete the export Gmail to Apple Mail task by importing the file into Mac Mail. So, go through the next section for doing so.
Steps to Use Tool to Migrate Gmail Emails to Mac Mail
Download the software on desktop and follow each step to complete the export Gmail to Apple Mail task securely-
First of all, download and launch the tool and login with the Gmail credentials on desktop.
Secondly, select the MBOX file format from the email format to move further.
Now, mouse click on the Advanced Settings option and set the date range or select the format for the naming convention.
Here, just choose the destination path to save this resultant file consisting of Gmail emails with attachments.
Lastly, tap on the Start Backup button to initiate the export emails from Gmail to Mac Mail process.
Import Resultant File Containing Gmail Email into Mac Mail
First, you have to open Apple Mail and then click on the File.
Now, select the Import Mailboxes option. In the Import data from option, you have to select the Files in MBOX format option.
Thereafter, click the Continue button. After that, navigate to the location where you have saved the exported file. Select the file and then click the Choose button.
Now, the import process will begin. After the successful completion of the process, a message will prompt. Then, just click the Done button to complete export Gmail to Apple Mail task.
You can view Gmail emails in Mac Mail by clicking on the Import Folder.
Final Words
Although almost everyone is using Gmail email service around the world, still sometimes many of you may need to migrate Gmail emails into another email client such as Mac Mail. But you are not able to find an instant and simple way using which you can export Gmail to Apple Mail. Therefore, in the above section, we have explained a step by step procedure on how to export emails from Gmail to Mac Mail. To avoid data loss issues and many other problems associated with the manual approaches, we recommend you opt the automated solution.