Outlook for MAC
How to Import Mac Outlook OLM File to Apple Mail Smartly?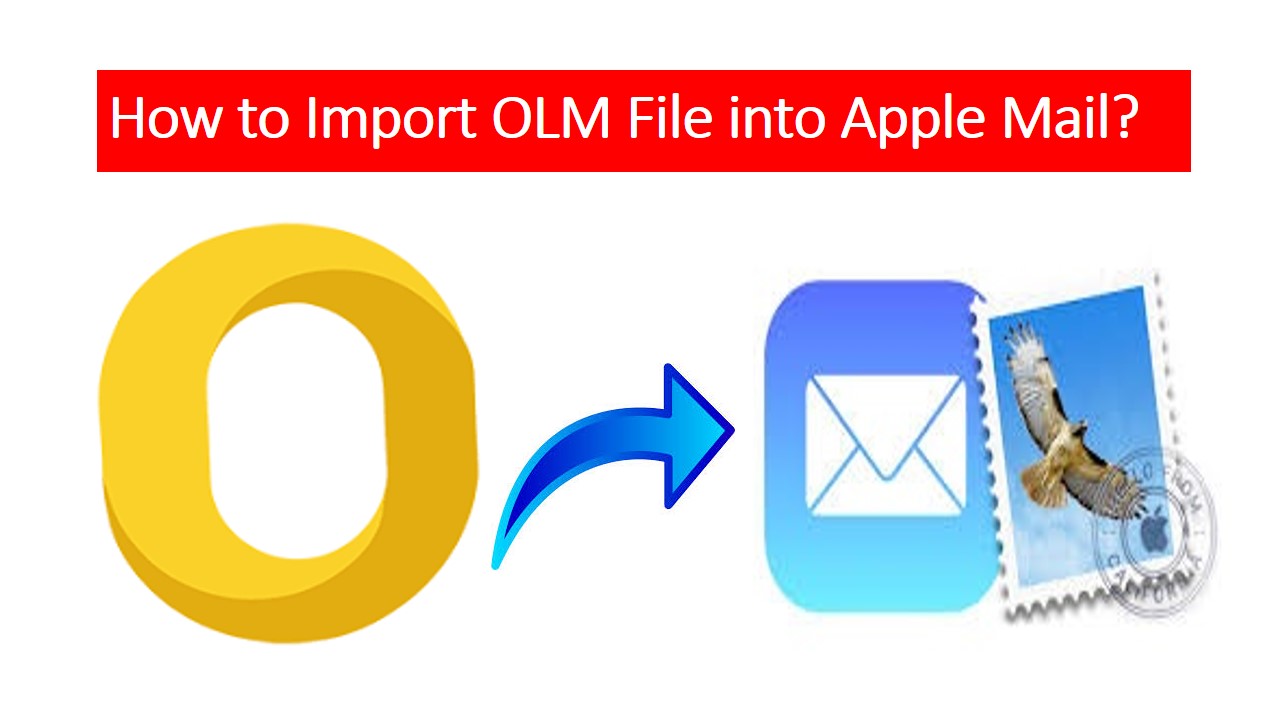 Summary – If you are looking for a solution to import OLM file into Apple Mail? If yes, then stop searching and hold your cursor on this blog. Here in this article, we are going to discuss the best possible method to open Mac OLM file in Mac Mail.
Basically, OLM file is an archive file that is generated when a user export data from Outlook 2011, 2016, or 2019 for Mac. The Outlook for Mac .olm file contains emails, tasks, notes, contacts, calendars, journals, etc.
On the other hand, if you want to open an OLM file into Mac default email client, then you have to convert OLM files to MBOX because the default Mac email client mail MBOX, not OLM. Also, Mac Mail is a default email application that comes as free without making any payment as well as permitting several types of protocols for sending and receiving email messages like SMTP, POP3, Exchange, IMAP, etc. Hence, many users are searching for a technique to export Outlook for Mac to Apple Mail default email client.
Techniques to Import OLM File into Apple Mail
As we said above there is no direct way to achieve this task. However, you can use these two approaches –
Let's start with the manual method first for this task.
Export Outlook for Mac to Mac Mail Manually
Open Outlook on your Mac machine. And choose the mailbox you want to move to the Mac Mail.
Now, simply drag and drop that mailbox to the desktop. To save into the MBOX
Repeat the drag and drop method till all mailboxes are converted into MBOX.
After that, open Mac Mail and choose. Select File option then Import Mailboxes.
Choose the MBOX format option and press Continue to import OLM to Apple Mail.
Locate the MBOX files and press Select to continue
Click on the Continue button to import all the OLM files into Apple Mail.
Limitations of the Manual Method
The above manual solution that export Outlook for Mac to Apple Mail have some limitations that are listed below:
In this method, you have to repeat the drag and drop step till the last mailbox which makes this task so tedious.
In the case of fewer OLM files, it is a nice approach but in the case of a huge number o files, this manual process takes a lot of time to execute.
There is no guarantee of data protection in fact you may lose your data integrity
This manual method does not support selective email migration.
How to Import OLM File Into Apple Mail Smartly?
Well, we have seen that the above manual method comes with various limitations. Hence, users always prefer to go for the professionally commercial solution which is easier and reliable.
But the problem is that there are multiple third-party tools available that implement the export Outlook for Mac to Apple Mail. So, it is very difficult for users to choose the right one. But the Mac OLM File Converter tool is the popular program that is used by most professionals. This tool provides an easy and effective process to import OLM to Mac Mail which makes it easier for the user to perform this conversion process.
Moreover, the best thing about this self-operated program is it can can help you on how to open OLM file on Mac without Outlook. Yes, it is a standalone utility, so, to process the steps it doesn't require the installation of Mac Outlook.
Steps to Export Outlook for Mac to Apple Mail
Add OLM files into the software panel with Add files or Add Folder(s) button.
Click the Next button after the files are added and can view the file.
Select MBOX file format from the multiple given options
Click the Export button to start the conversion.
Run Mac Mail on your desktop
Then, select File option then Import Mailboxes.
Choose the MBOX format option and press Continue.
Locate the MBOX files and press Select to continue
Finish the process.
Key-Features of the Tool
There are multiple benefits while using this utility to export Outlook for mac to Apple Mail easily-
Safe and easy option to transfer emails from Mac Outlook to Windows Outlook at once.
Capable to maintain the folder hierarchy and data integrity.
Users can easily add both files and folder in the software pane.
Capable to import OLM file into Apple Mail without any size limitation.
Facilitated date filter option for user convenience to choose the file accordingly.
This tool is also helpful for these users who want to import OLM to Thunderbird on Mac.
Conclusion
In the above article, we have discussed two methods on how to import OLM file into Apple Mail. So, now it is totally up to you to choose the right technique to complete this task. But if you want a quick and secure way to export Outlook for Mac to Apple mail, then try the demo version of the professional tool for free. From that you will learn the procedure to perform this task.