Import & Export
How to Import OLM to Thunderbird Mac in a Trouble-Free Way?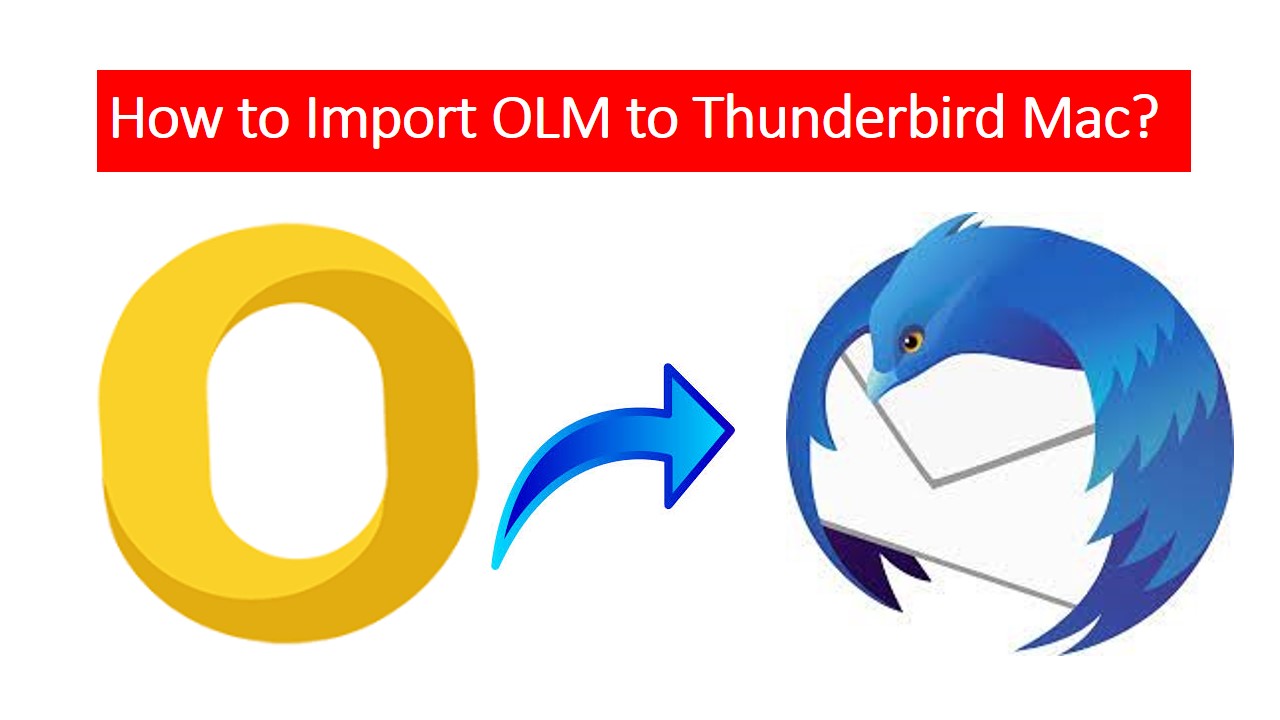 Summary: In this article, we are discussing the easiest approach how to import OLM to Thunderbird for Mac. It is a two-step process and i.e. first, the conversion has to take place between Mac Outlook OLM file to Mozilla Thunderbird MBOX. Secondly, the import of MBOX into Thunderbird has to take place using an import/export extension.
Nowadays different people use different email clients for personal and professional needs. Also, there are multiple email clients that are available like web-based and desktop-based.
Here we are discussing two desktop-based email clients. The email clients are Outlook for Mac and Mozilla Thunderbird for Mac. Outlook creates OLM files for Mac and Thunderbird creates MBOX files. Both are major files for the respective desktop-based email applications.
Reasons For Mac Outlook to Mozilla Thunderbird Conversion
Let us try to understand the scenario where conversion of OLM file to Thunderbird Mac can take place.
" I have been using Outlook for Mac for a very long time, but recently due to a change in the organization, I have to switch from Outlook To Mozilla Thunderbird for Mac. I have to transfer my entire data from the .olm file to Thunderbird. Could anyone tell me how to import OLM to Thunderbird for Mac MBOX? As I have my crucial file installed in Outlook for Mac. Thanks."
MS Outlook became a popular desktop-based email client for people to use for Windows. Similarly, it was believed that Outlook for Mac will also gain the same popularity.
So, people who don't have much technical knowledge about Mac Outlook, for them moving to Thunderbird is a better option by converting OLM file to Mozilla Thunderbird MBOX. It is an easy-to-operate email client.
Best Option to Import OLM to Thunderbird
The tool to be used for conversion of OLM to Thunderbird is MAC OLM to MBOX Converter Utility. This is the program that will help you to access the Outlook for Mac data into Mozilla Thunderbird. Moreover, it will do the entire process without interruption your .olm file folder structure also let's you import Mac OLM file into Mac Mail easily.
So, if you need to import Mac OLM file into Thunderbird account, download it and operate with all the given instructions. Yes it is designed in the manner that will process this entire procedure within short period of time. Moreover, with this automated utility, you can add as many OLM files as you want. Because it doesn't impose any file size limitation on the number also you can import OLM Files into Office 365 Account.
If you want to try the software before going for the license version , then you can use it's free trial version.
Steps for Importing Outlook OLM File to Mozilla Thunderbird
Download the utility and follow the below steps involved in the functioning of Outlook for Mac to Thunderbird are:
 Launch the tool on your computer desktop, you can view the tool on your Windows screen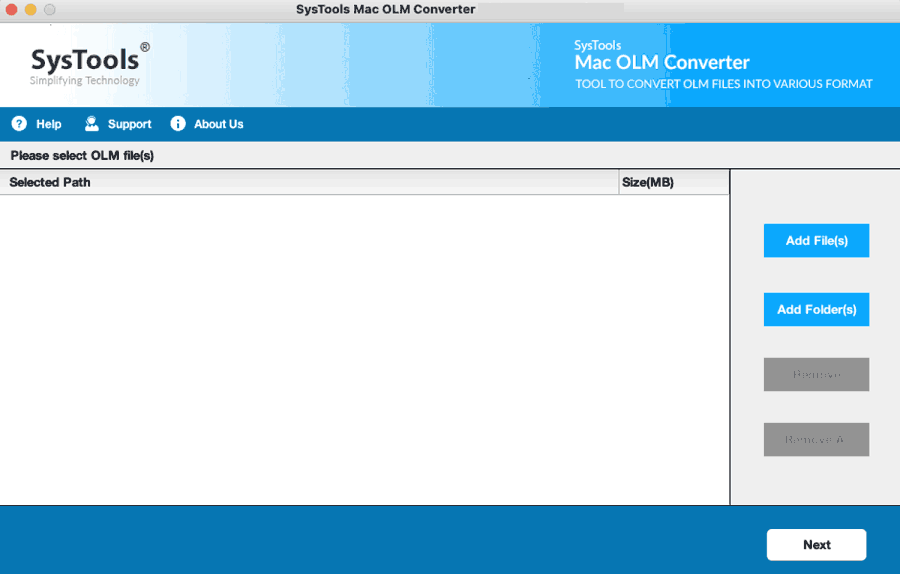 Afterwards, mouse-click on Add file(s) or Add Folder(s) button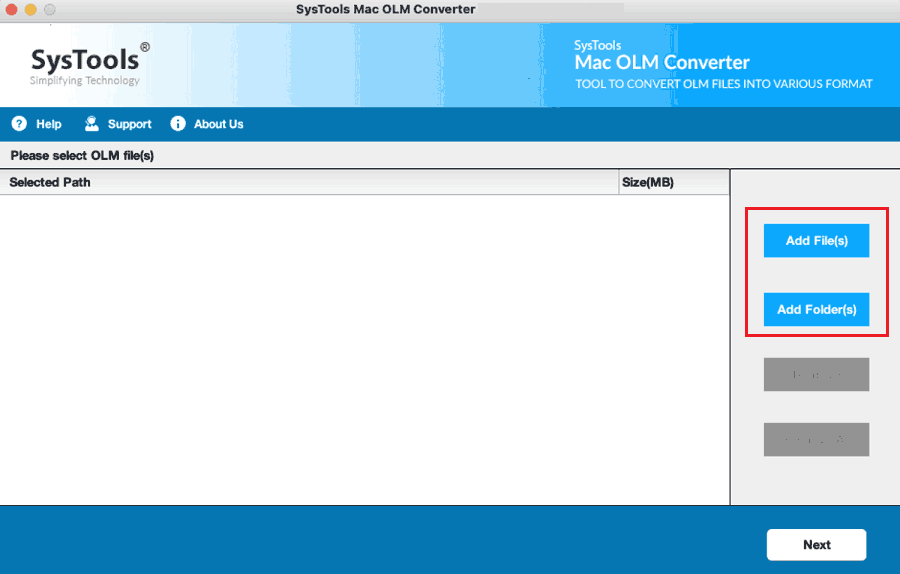 Then, navigate and choose the file / folder on your computer system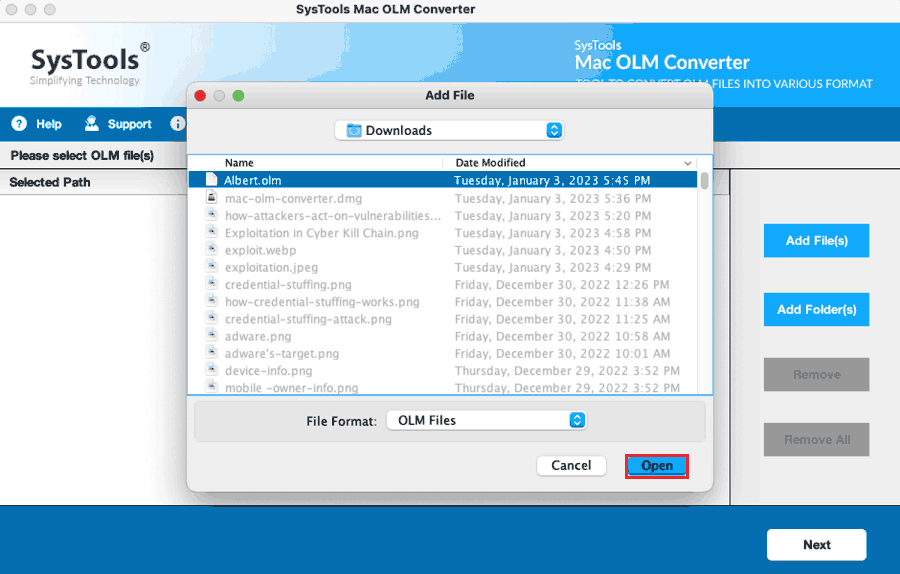 When you add the file, it will be listed on the software. Then Click "Next" button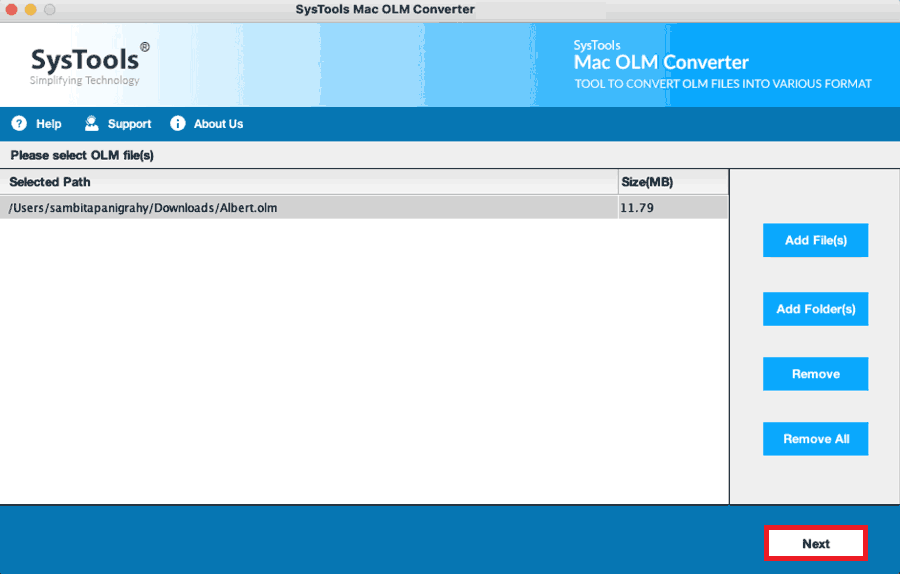 After that, choose MBOX button to convert OLM files into Thunderbird specific format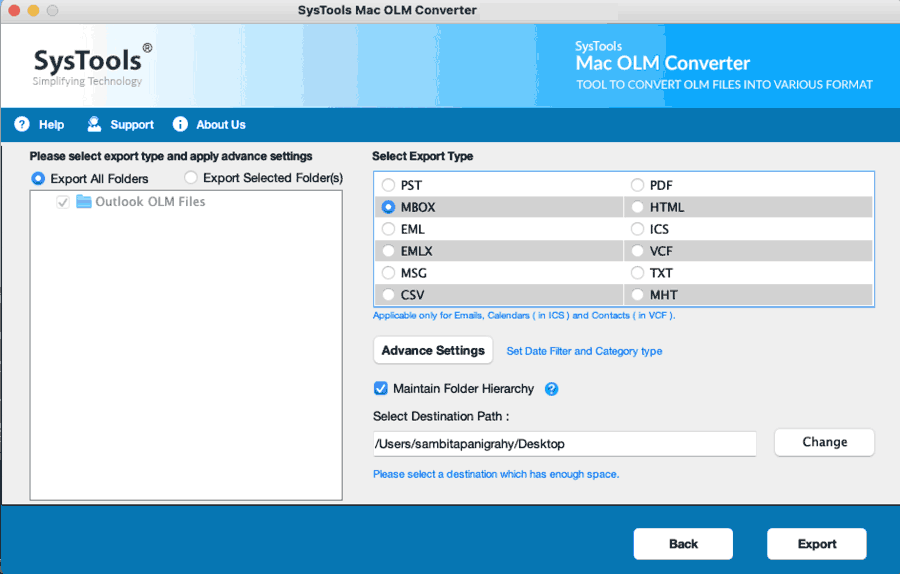 Use "Advance Settings" to apply filters like like date filter which includes From and To date range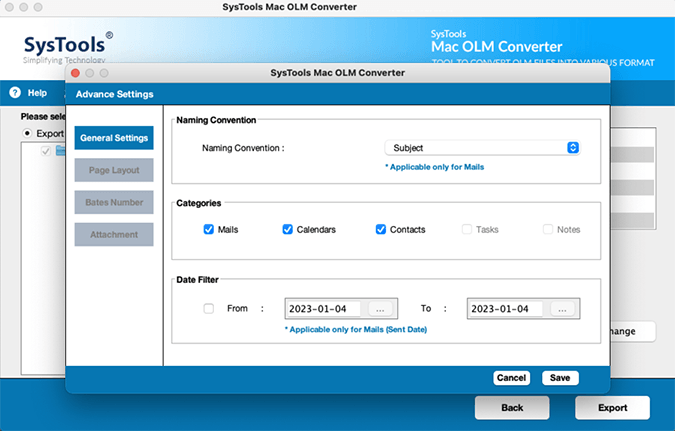 Then, to select the destination location for preserving exported MBOX file just tap on Change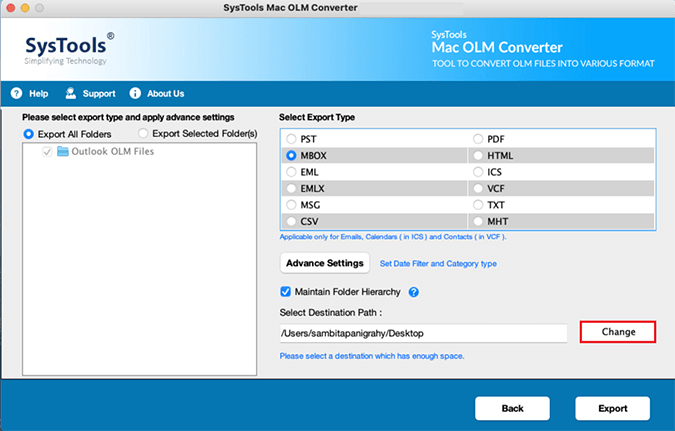 Afterwards, select then click on Export button, the process will begin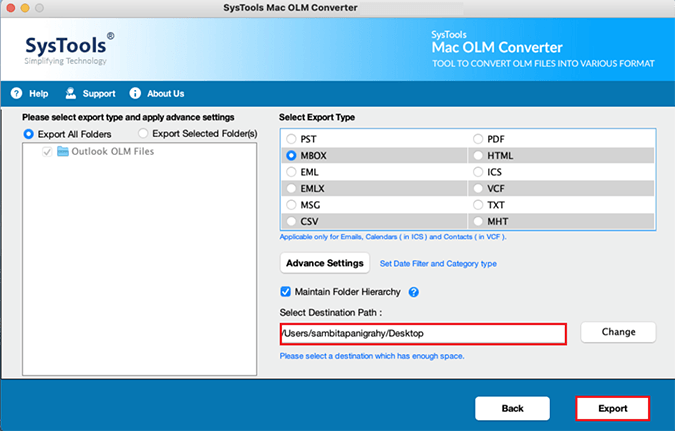 At the specific location you can view the MBOX file and the report of the process.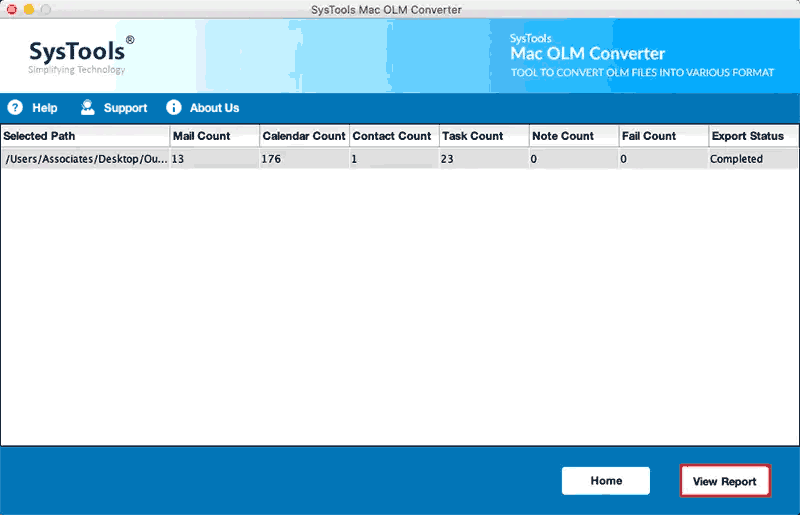 Guide to Import MBOX to Thunderbird
Open Thunderbird and go to Tools from Menu bar
After that, click on Import Export Tools >> Import MBOX file option
Then, choose Import directly one or more MBOX files option
Now, navigate to the location where you've stored MBOX file and click on Open button
Finally, your MBOX file is imported successfully to Mozilla Thunderbird.
Conclusion
Here we are discussing about how to import OLM to Thunderbird. The major reason of conversion of OLM to Thunderbird is that it is easier to use and does not require deep technical skill unlike Outlook for Mac. The tool is quite easy for importing Mac OLM files into Mozilla Thunderbird MBOX. The tool is great to use and does not involve much hassles. But it is up to the user to decide whether to use the tool or not.