Outlook for MAC
Solution When Mac Outlook 2019, 2016, 2011 Not Showing New Emails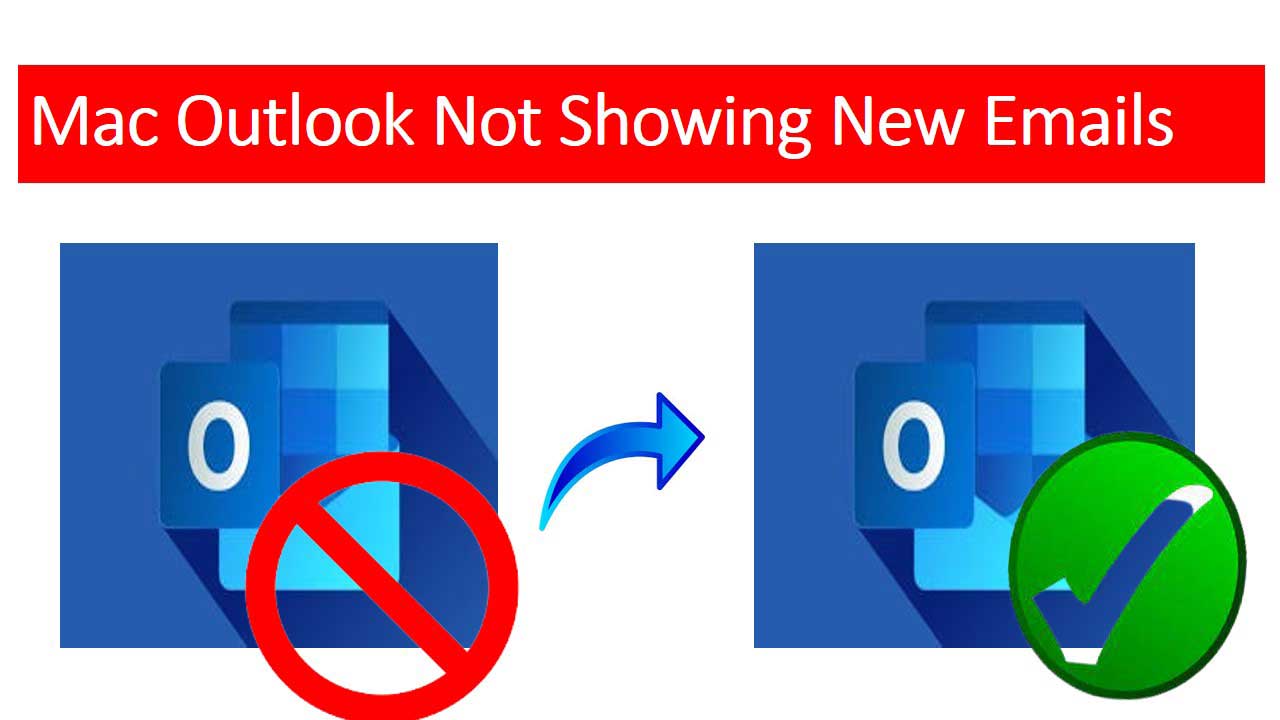 Summary: If you're wondering why Outlook for Mac not showing new emails on your Mac machine. Then, no need to worry more, as here you will get your answer. In this article, we will show what you can do to prevent this situation. Also, what can be done if this issue occurs?
User Query: Hi, I was using Mac Outlook 2016 earlier for sending and receiving my all emails to my clients. Due to the new updates, I have updated it to the new version. But, here, some of the emails are not in the inbox folder. I checked out other folders as well but didn't find any. Is it happening because of my new updates, or is there any other reason? Regardless of the reason, I need all my emails in my Inbox folder of Mac Outlook. Could anyone tell me what can I do to see all the new emails?
Just like this user, there may be many out there who have no idea what's happening with their Outlook for Mac. Therefore, we will discuss the best solution here, but first, let's know the reasons for the same.
Reasons That Affects Mac Outlook Mailbox Messages
There are plenty of reasons which cause this issue, so, here we are sharing a few of them that are the most common ones-
Internet Connection Issues
Shortage of Outlook Mailbox Space
Due to Corruption
Oversized Mac Outlook File
Manual Solution When Outlook for Mac Not Showing New Emails
Using the given manual solutions you can opt for them and get rid of this situation on the Mac system-
Check Out the Internet Connection– You can check internet connectivity to check if Outlook is working properly or not. Because if the connection is lost, you may not get new emails. Eventually, Mac Outlook will not show any new message in its mailbox.
Go through Default View Outlook for Mac Settings– Make sure to check out the default view of your Mac Outlook.
Clear Out Space of Mac Outlook Mailbox– If somehow the space is full because of unnecessary emails, then you can free up the space by cleaning it. Just make sure to clean the Outlook for Mac mailbox as soon as possible.
Re-adding the Mac Outlook Account – If this situation occurs in your Outlook for Mac account, then you can simply remove your configured account. After removing it, again configured with the same protocol and check if the issue still occur or not.
Update Mac Outlook and Mac OS – When you cannot get or see new emails in your mailbox, then we recommend you to update the Mac Outlook and Mac operating machine as well. For updates, just go to the Microsoft Application >> Help >> Check for Updates. Check the automatic update feature, if the new update is available then update it accordingly.
Remove or Deactivate Extra Add-ins – In Microsoft Mac Outlook the reason for now showing emails can be the extra add-ins. Sometimes, the new add-ins either don't get added correctly. Or maybe that affects the Mac Outlook mailbox and does not show any new message. So, in this case, just remove or deactivate all the add-ins from your account.
In most cases, the said error gets resolved by using these methods. But, sometimes, the situation is different then it is because of the corruption or damaged file. So, if this is the case, then you should surely go to the next section to understand it in a better way.
Instant Solution to Fix Damaged Mac Outlook Profiles Issue
If none of the above methods works in your case, that means the profile is either corrupted or damaged. So, in this case, you can make a new profile and configure it with your Outlook for Mac. To create a new profile using an Outlook Profile Manager application. After creating, just make this one default and run the Microsoft Mac Outlook again. If the application works fine and shows all new emails in the mailbox. That mean, there is some issue with the old profile.
Maybe your old Outlook profile is damaged which results in not showing new messages. Therefore, you can simply recover corrupted OLM file with the help of a professional program. Hence, using the Outlook Recovery Tool for Mac will be the right choice to opt for. It is more suitable because you can recover all deleted emails from Outlook Mac easily with all data intact.
Even sometimes, the identity cannot be opened with Mac Outlook, so using this standalone program would be a great step. Along with fixing all the Mac Outlook errors, it provides multiple features that help in applying additional filters to the exported file.
Additional Key Features of the Mac Application
This software comes with multiple useful features that are made for the Mac user's convenience, such as-
This utility provides options to locate all Mac Outlook profiles and identities automatically without affecting any data.
It can even recover all deleted calendar items from Mac Outlook without affecting any events.
All Mac users can simply browse the Mac Outlook OLK14, OLK15, and OLM files manually.
Moreover, you can apply advanced filters to the exported healthy file on a Mac machine.
It is best in compatibility which means it is compatible with all versions of Mac operating systems. So, if Outlook for Mac not showing new emails occurs, then you can simply run this software on all Mac versions.
Furthermore, it provides multiple file format options to store a healthy file on a Mac machine with all data intact. As a result, if required you can either import it on Mac Outlook or use it on another email client.
Easy Steps to Outlook for Mac Not Showing New Emails Issue
For operating this application on Mac just download it on any version of Mac. After that, follow the below-mentioned steps to get all emails-
First of all, opt Auto Locate or Browse options as per the Outlook 2019, 2016, 2011 Profile or Identity
Then, after selection, it will start locating the Mac Outlook file and start scanning, tap Next button
Here, pick PST format from the Export Type and hit the Advance Settings option to add extra settings
In this step, you can add on Categories, Split option and other settings accordingly, tap Save button
To end, just choose the destination where you want to store the recovered file by clicking Change button and click on Export.
After getting the healthy file of the same profile on the Mac machine. You can simply import this file on Mac Outlook later of any version to see all emails.
Conclusion
In this article, we have discussed the multiple reasons and their solutions to fix the particular issue. However, if none of the manual methods works out, then the case becomes severe. Therefore, for the Mac users who are facing Outlook for Mac not showing new emails situation, we have shared a smart solution. That will surely be going to fix all the issues in one go and provide a healthy file.