Outlook for MAC
What to do if Microsoft Database Utility Keeps Crashing? Find Out Here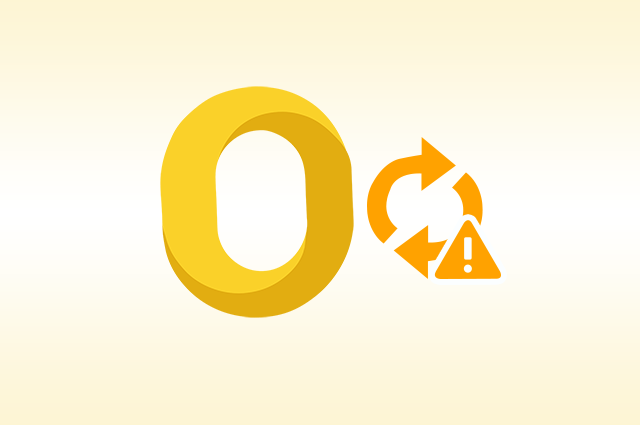 Many users prefer using Microsoft Outlook for Mac rather than Apple Mail on Mac OS. It is because it is much simple to use and offers great features. But a very common issue that the users face is corruption issue in Mac Outlook. There are many users who use the in-built utility offered by Microsoft, but it fails to remove corruption. Users face issues while using it as Microsoft Database Utility keeps crashing during this process.
This issue can be extremely critical for the users as the performance of Outlook gets hampered and it in turn affects workflow. So, users need a trusted and reliable solution that can remove even high-level corruption without any hassle. This article explains the proven solution which can help you to resolve your issue.
Important Note: If you are using Microsoft Outlook 2016 Mac, then it doesn't provide you the option to manually perform recovery task. If there is any damage in Mac Outlook database, then it will automatically run the in-built utility and try to make database healthy again. But there are some scenarios when it fails to eliminate corruption, in that case you can use the following utility.
Microsoft Database Utility Keeps Crashing? Try This Utility
It becomes difficult for the users if the Mac Outlook database gets corrupted and becomes inaccessible. In those scenarios, users look for tried and tested software that can turn the database into a healthy state again. There might be various utilities that you can find online to remove corruption, but you cannot trust any of them.
This Outlook Mac Database Recovery Tool is the best alternative for you if the Microsoft Database Utility keeps crashing. This software is so easy to use and offers several features that are not there in the in-build utility by Microsoft. Have a look at the top-rated features of the tool:
Remove Corruption from Mac Outlook 2019, 2016 and 2011 Database
Browse and Upload OLK Files into Tool and Make them Healthy again
It offers 9+ export options and saves files in a corruption-free state
Save resultant data without affecting its data integrity
Maintain Same Folder Hierarchy of Data as it was before conversion
Option to save Contacts and Calendar in vCard and ICS format
How Does the Software Works?
1. Install and run this software on Mac OS 10.8, 10.9, or any version till 10.15.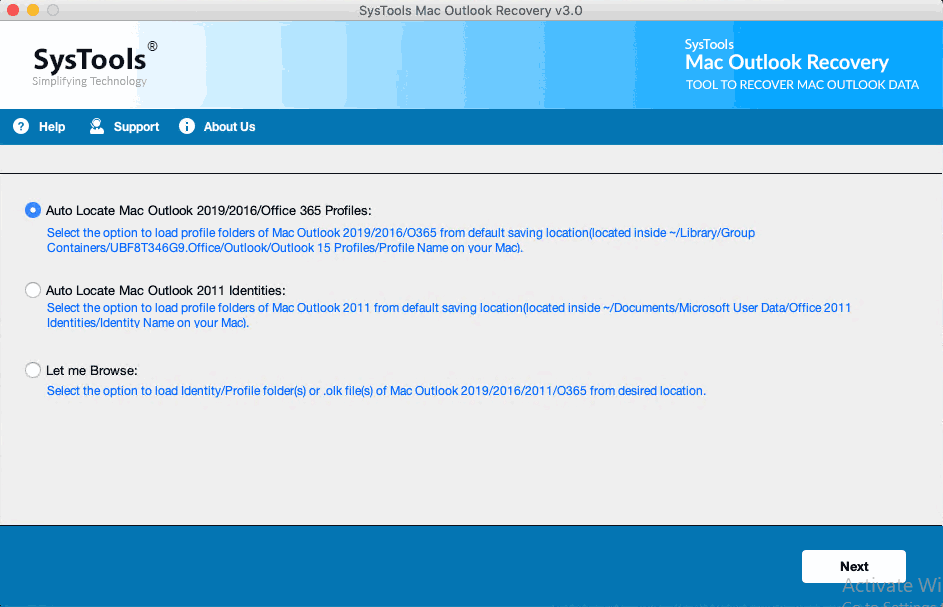 2. Select first option if you are using Mac Outlook 2016, 2019 or Outlook 365, section option if you are running Outlook 2011 Mac. There is another option to browse OLK files as well. Then, click on Next button.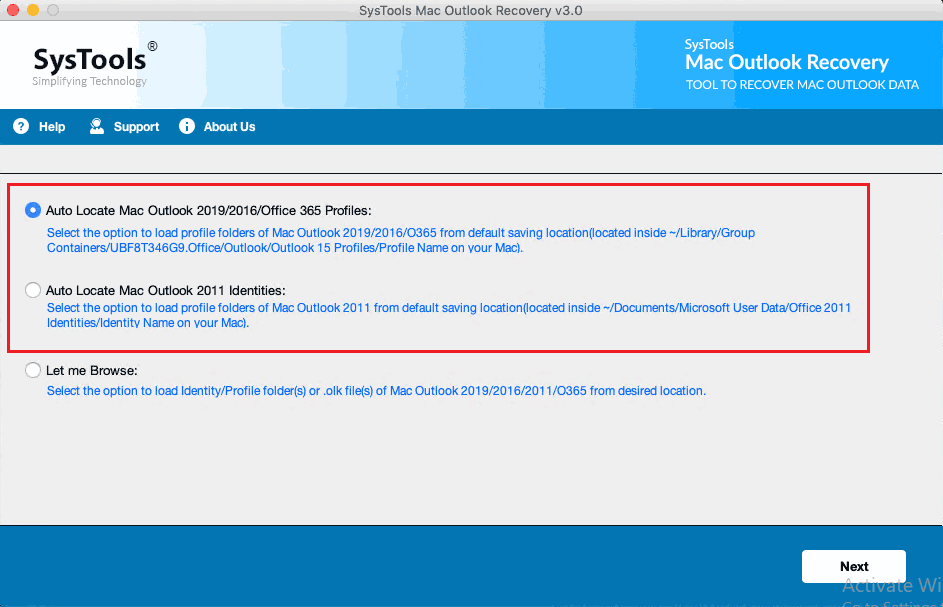 3. After the scanning of the Outlook profile is completed, you can select any output file format from 10 different options. You can also go into Advance Settings option and apply settings if you want to. Click on Export button after selecting destination location.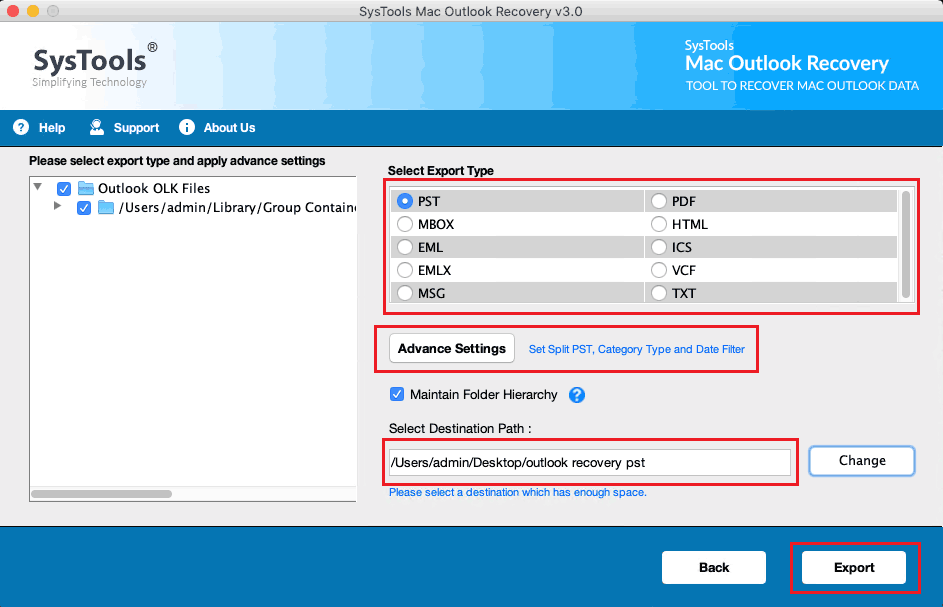 4. The software will now show the progress status with the count of mailbox items.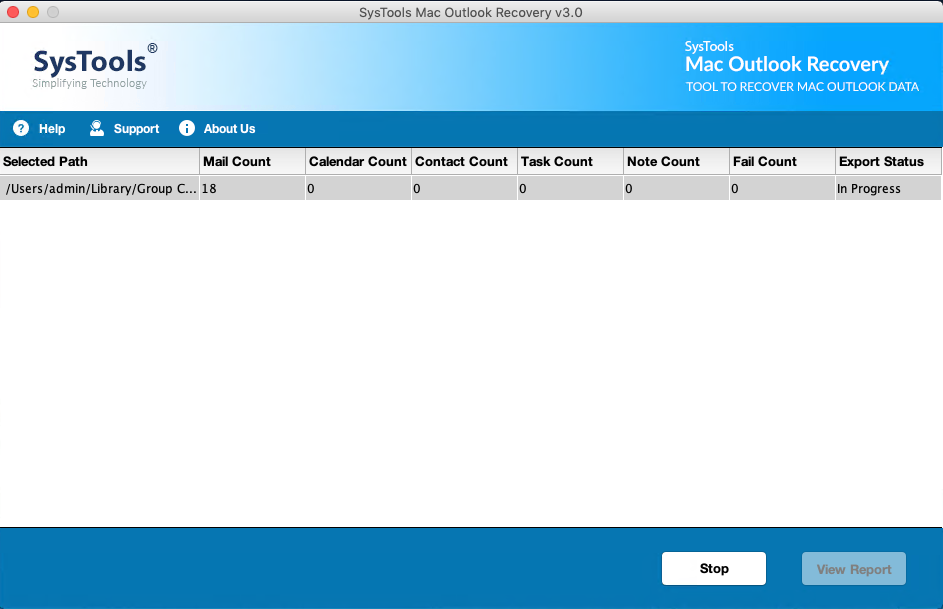 5. You will get a message prompt once the process is completed successfully.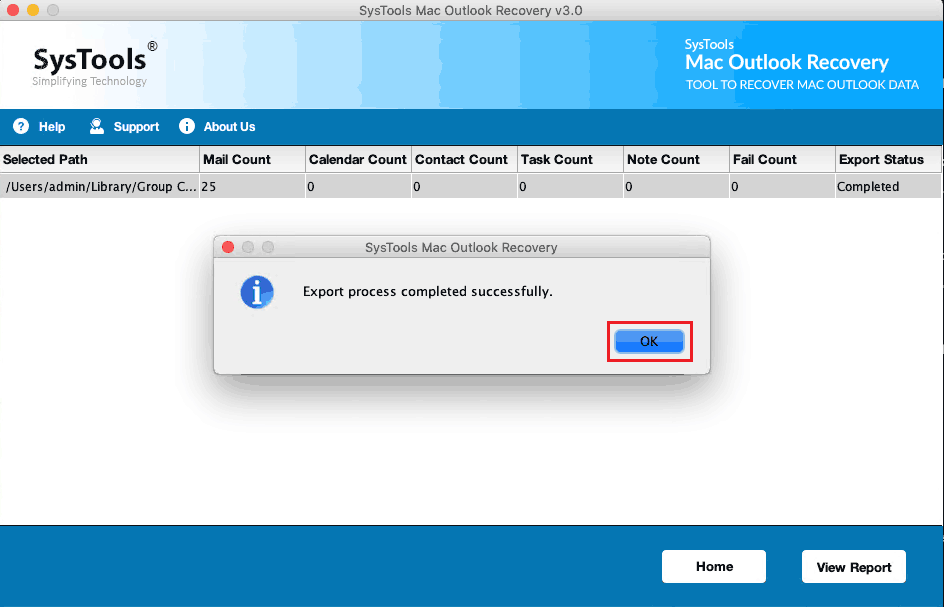 Conclusion
As the user base of Microsoft Outlook for Mac users is increased in the recent past, corruption issues are also increasing. Microsoft provides an in-built utility to the users which is installed while installing Office suite in the system. But some users reported that Microsoft Database Utility keeps crashing while running. So, we have come up with a solution which is considered as its best alternative and make data healthy and accessible again.