Office 365
How to Migrate Emails from eM Client to Office 365 Securely?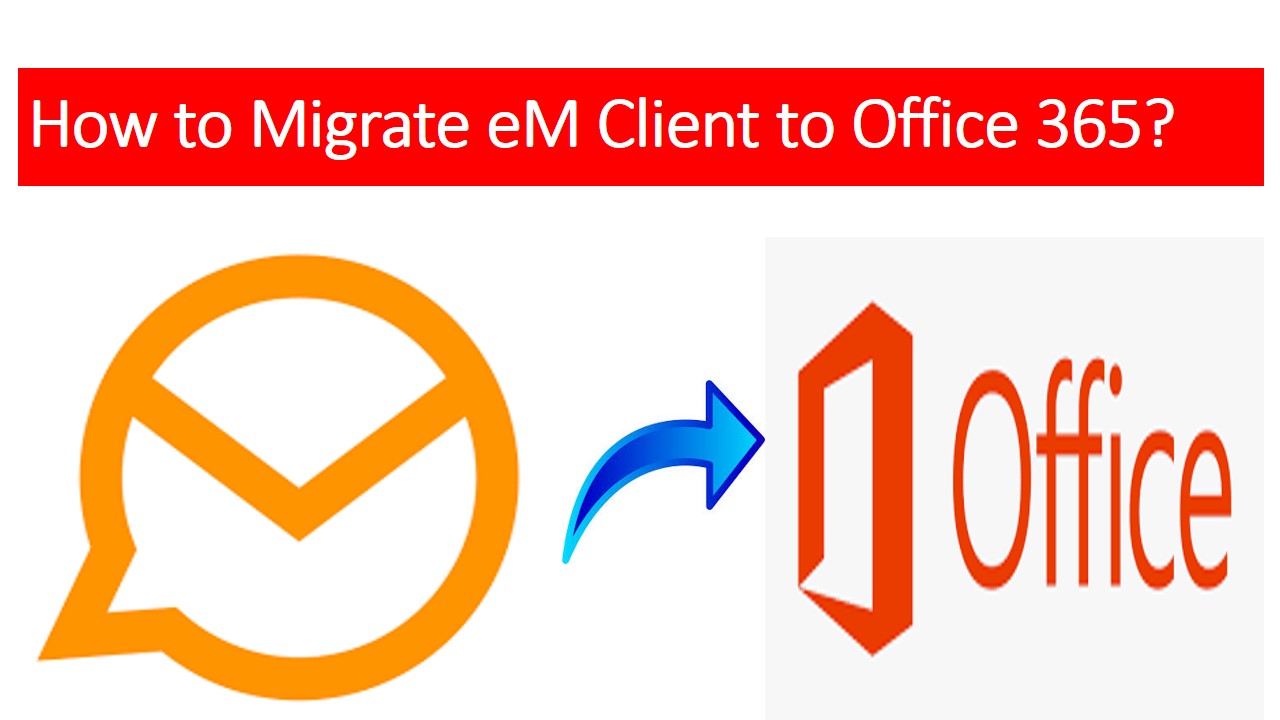 Migration becomes a need when you want to switch from one platform to another. These days, Office 365 is the best platform for business purposes. Most of the users like to migrate to O365 because of its advanced functions. And eM Client users are one of them. So, we will be discussing how to migrate from eM Client to Office 365. Along with the procedure to implement this migration task safely.
Migrating into Office 365 is not just as severe as it sounds. If you have plenty of emails in eM Client and want to free up the space or updating to an advanced platform. Then, moving from eM Client to Microsoft 365 is the option that users like you choose.
As Office 365 is the platform that gives you full access to the apps and all the benefits. It even provides you access to all the Office 365 apps with just one subscription.
So, switching to Microsoft 365 is the best choice because here you don't need to wait for a long time for the next product release of Microsoft. Instead, it provides instant updates and bug fixes as soon as they're ready.
How to Migrate eM Client to Office 365 Professionally?
However, there is no manual method that you can opt for this migration. Therefore, we suggest you to choose the Mac IMAP Migrator Software. It is a safe program that executes the task and helps you in migrating all emails from eM Client.
Moreover, this software does not impose any restrictions while migrating emails from a large eM Client mailbox. So, with the help of its easy GUI interface, you can simply complete the process without any data modification.
The best thing about this software is you can try it for free first and then move to a licensed version. So, you can operate this smart utility on any version of Mac operating machine to execute this migration.
Note: All you just need to configure the IMAP in your eM Client, and provide all the settings of the IMAP account while using this software. Once you provide the settings of configured IMAP account to the software it will quickly migrate them into Office 365.
Top Integrated Function of Application
Export New Emails from eM Client – In this software, you get multiple features though, but the most helpful one is the Delta Migration option. Using this feature, you can easily get the data from eM Client into the selected format with no duplicates. As it will only export the emails that have arrived lately. So, this helps in preventing any chance of email duplicates.
Bulk Messages Migration – With the help of this user-friendly and well-organized utility you can have your eM client database data in bulk. In short, it is quite helpful when you need to migrate multiple emails from eM Client to Office 365. Moreover, it will execute this entire migration process without any data modification.
Support All IMAP Accounts – This is one of the best tools as it supports all the IMAP supported email clients. So, with the help of this automated utility you can simply add the source IMAP account and destination IMAP account for migration. It will easily migrate all the data from one source to another email client without data modification.
Provides Migration Status/Report – Using this software you can check migration status of IMAP accounts as In-Progress and Completed Entry. With this facility it will be too easy to check out the status of current process of the migration.
Simple and Secure GUI – However, it is an advanced utility but it provides a simple user GUI interface to operate and executing the task. Using this simple graphic interferes even novice users can access it and take out required eM Client emails with no change in any data. Not just this, but the entire process will be safe and secure while keeping all the folder hierarchy.
Steps to Migrate eM Client to Office 365
Download the suggested tool first on the operating machine. Follow the below easy steps to know the working –
From the initial screen, make sure to read the given instructions, and tap Continue
After that, select the Other option from IMAP Host and provide the User Id and Password of the configured account in eM Client
Then, in the Destination IMAP Account, choose Office 365 option among all to migrate the required data, provide the User Id and Password
You can tap on the Add option if you want to add additional accounts configured in eM Client
Afterwards, hit the Advance Settings option from the screen for the output file as per the date range
Eventually, hit the Start Migration option, at last, to move further with the process.
As a result, you can access the eM Client database file into Microsoft Office 365 easily.
Conclusion
In this article, we have discussed how to migrate eM Client to Office 365 in an effortless manner. Here, we shared the best professional solution that will assist in this regard. Moreover, with the mentioned software, you get multiple features that you can choose as per your needs. So, to learn more about the automated application, you can first go for the free demo version.