Outlook for MAC
How to Print Outlook Email with Attachments Files in Bulk?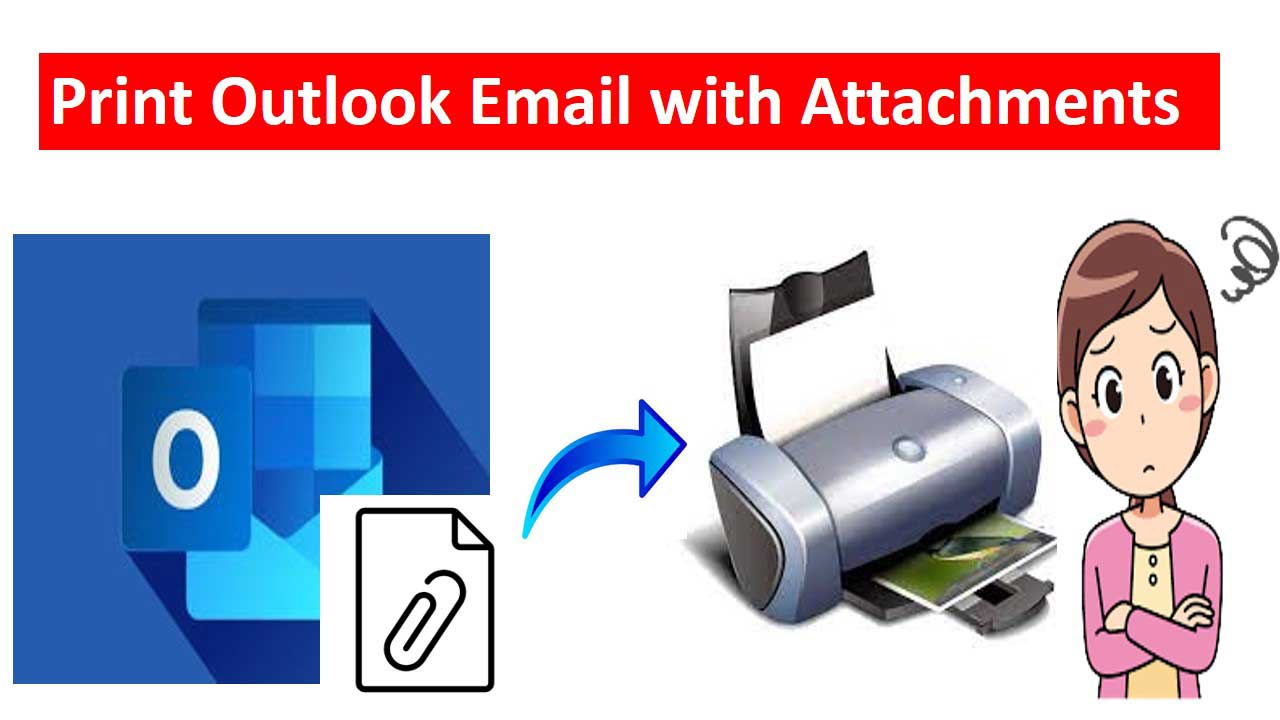 How to print Outlook email is generally the top query of multiple users like you. However, printing is the good choice for saving important data. So, if you are looking for a solution to know how to print Outlook emails with attachments then this article is for you. Here, we will provide you the best techniques to help you out in this matter.
Printing can be important for many reasons, as printing are helpful when there is a need to submit proof in the courts.
User Query: Hi, I am Shack, I have been using Outlook application for a long time now. Where I got some important emails, now, I need to print them. So, I am looking for a solution to print Outlook emails in bulk with picture. As I have no time to print one email one by one, I am on short of time. So, someone please help me with this procedure.
How to Print Outlook Email with Attachments Manually?
You can print emails from Outlook mailbox using manual method, follow the steps-
To execute this, open Outlook on PC, select and open the message you want to print
Then, navigate to the File tab from the menu and choose the Print option
In the Printer section, select the attached printer from the drop-down menu.
Tap on the Print option, and from the dialog box, set the page setup and other settings accordingly
Finally, after applying the settings just click the Print button.
Limitations of Manual Method for Printing
Using the manual strategy you can print Outlook email but one at a time. As there is no option for bulk printing of any Outlook email.
However, it is free of cost method but you need to process this under strict supervision.
Moreover, it is mandatory to install the Microsoft Outlook application on PC.
Even this method does not has the option to print attachments along with the Outlook emails.
Easy Way to Print Outlook Email with Attachments in Bulk
If you're wondering for a solution to print emails in Microsoft Outlook with attachments then you can simply go with professional method. Hence, using the Mac PST File Converter Software you can complete printing task in bulk. Yes, this tool allows to have convert Outlook PST to PDF format on PC. That you can print along with photos and attachments.
It is an advanced tool that will let you export required emails into multiple format. After that print Outlook email in bulk with images. Along with this, you won't require the installation of Outlook application while using this tool.
As it is standalone application that can simply go for printing emails and their attached files on both Windows and Mac OS. Yes, it support both operating machines for a smooth functioning.
Steps to Use the Tool for Printing Outlook Messages
To operate this application, first download it on your local Mac pc. After that, follow the steps to print Outlook email with attachments-
First of all, run the tool and add PST file using Add Folder or Add File options as required
After that, select PDF file option that you will need for printing
In this step, you can choose Advances Settings and click on Save button to move further
Now, for saving the resultant file at any location on Mac PC, hit Change button
To finish this process, just tap on the Export button and get the file on selected location path.
Once the procedure is done and you get all the files on your PC. You can simply print them without any data manipulation or interruption.
Conclusion
Following the "how to print Outlook email with attachments" query we have discussed the solution here. In this article, we have suggested the best and professional solution through which you can print Outlook emails in bulk. Moreover, this tool provides multiple of benefits for file conversion and printing. You can try it out with its free demo version to know the working of this tool first.
FAQ
Q-  Can I print Outlook email without header using the tool?
Yes, of course, this advanced software is capable enough for printing batch Outlook messages without headers. For that, you can apply advanced settings and you will be good to go.
Q- Does this application allows bulk printing of Outlook messages?
Yes, you can simply print Outlook emails in bulk without any formatting in the final stage.
Q- Do I need to install the Microsoft Outlook application installation on my PC?
No, for going further with the printing process you don't need to install any application.