Backup
Roundcube Backup Wizard to Export Emails with Attachments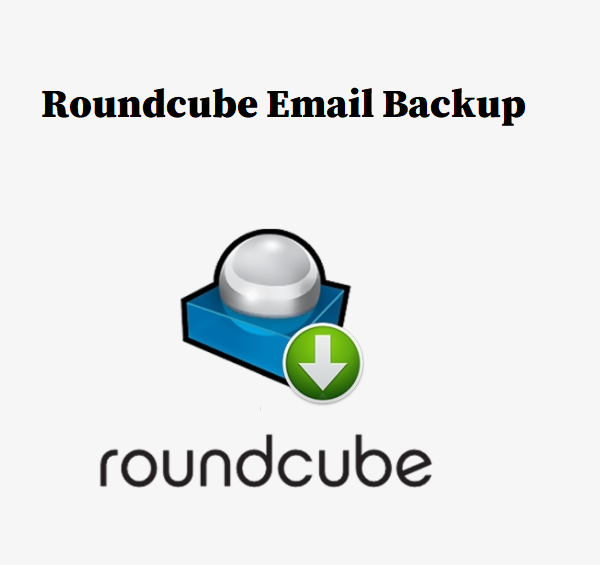 User Query: Hi, I am Sushank, I'm concern about the Roundcube webmail mailbox. Is there any way to learn Roundcube email backup operation without losing any content? I'm in dire need of a useful solution right now. If anyone knows anything, any solution, please suggest. Thanks a lot in advance!
Many more similar queries are there which we would like to solve today! Those who are having trouble with finding a solution for taking backup of emails from your webmail, this article is the answer.
Roundcube being a web-based & IMAP configured email service, makes the data available at any time through any device. This facility is for every user, hence, becomes a reason to know how to take mail backup from Roundcube webmail. It is an open-source software which is available to the cPanel mail platforms.
Now, because Roundcube data is available to every user on the cloud, it also becomes a liability as there can be various threats to it.
How? The accessibility of data online results in various hacking activities, virus intrusions, ransomware attacks, etc. This is why archiving emails becomes important in a user's life. Also, backup is a good practice & you should always be careful with your important emails.
Manual Roundcube Email Backup Procedure on Mac
Keep in mind that using this manual method, you will not be able to archive your Roundcube webmail emails in bulk conveniently.
It takes up some time to execute this task, implement these given steps for the backup:
Pro Tip: For an expert approach, you can skip to the latter section of the blog & learn to backup emails in bulk in an error-free manner.
1. First and foremost, login to your Roundcube account on your Mac machine

2. Now, select any email from the Roundcube webmail mailbox to archive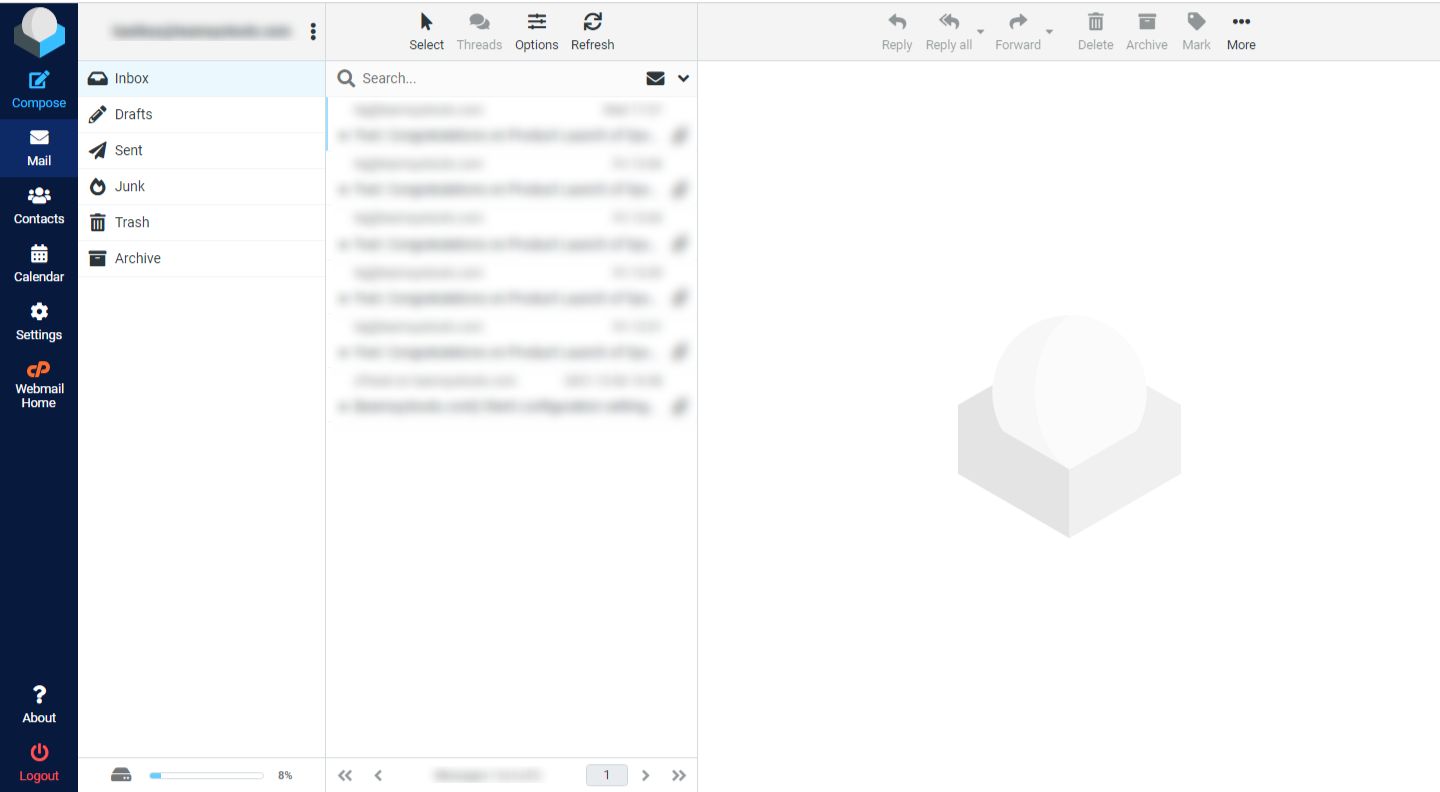 Note: You can choose only one email at a time. If you want to perform a Roundcube backup all emails process, you have to perform the steps one-by-one repeatedly.
3. After opening the email, you have to click on the More button available on the right corner
4. Now, click on the Export option from the drop-down list and an EML file will be downloaded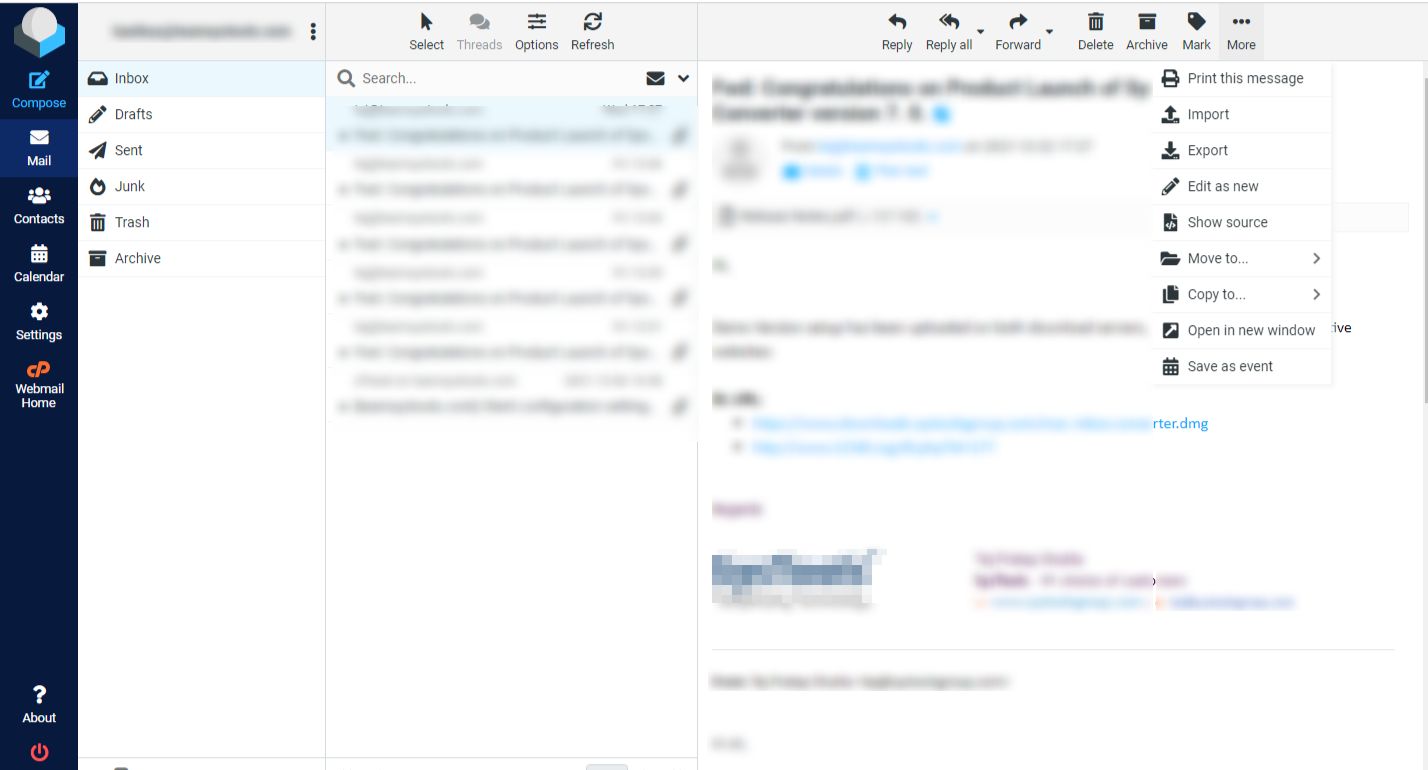 This way, you can backup your emails but one at a time. So, this method is suitable for those who want to archive a few emails only.
Let's see how we can download bulk messages in one go.
How to T
ake Backup of Roundcube Webmail

Emails in Bulk?

For Roundcube email backup of multiple messages at a time, you can use the reliable and professionally tested IMAP Email Backup Tool for Mac. This software is enough for a bulk process on its own, as it can work alone to backup Roundcube emails with attachments.

Using this Mac based tool, you can export the data in any file format like PST, PDF, EMLX, MSG, MBOX, HTML, TXT, etc. If there is a storage issue in your mailbox, you can also remove the data automatically from the Roundcube mailbox by activating the Delete after Download feature.

Moreover, availing the Incremental Backup option in the second round (for later) can help you avoid downloading the already saved emails of the first backup.
Steps for Roundcube Backup All Emails on Mac OS
First of all, download the software on your Mac machine of any version to initiate. Then, follow the guide to take backup of RoundCube webmail emails in bulk-
1. Once you launch the tool, you will be asked to choose your domain. Here, select the Other option & enter the credentials. Provide the details from IMAP Server & Port No. to start the process.
2. Here, you can choose the export format (we are going for PST). So, click on the Advance Settings option for applying additional settings
3. After that, mark the Split PST Option and enter the maximum size of the file after which it will start dividing. Then, set the dates for a time-period to fetch & export the data falling under the dates in Date-Filter.
4. Now, for a maintained Roundcube email backup, the Maintain Folder Hierarchy feature is enabled by default. You can mark the Delete after Download option & choose the destination in the Change field.
5. Lastly, end the operation by clicking on the Start Backup button. The software will immediately begin the backing up all selected email along with attachments on Mac desktop.
Top Features of the Mac Automated Software
In case, if you choose other formats like EMLX, HTML, EML, etc. you will be able to rename the end results according to different patterns. The

Naming Convention

feature will allow you to choose patterns like Subject + Date, From + Subject + Date, etc. after backup Roundcube emails.

Moreover, this Roundcube backup Wizard

is available for all the earlier & latest editions of Mac OS i.e. Mac OS 10.8 to Mac OS 12.0.

About splitting the large files via Split Option

, you can set the size in GB or MB & the tool will start to divide those files that extend the size.

Also, you can even apply additional features or free up the space of Roundcube webmail mailbox by using Delete After Download option.
What Users Are Saying About the Software?
However, there are multiple verified users who reviewed about this automated Roundcube Backup Wizard for Mac OS. A few of reviews we are sharing below –
User 1 – It is easy to use this software on my Mac OS 12.0 because of its user friendly interface. I haven't had any trouble understanding the working of this tool or features. My personal favorite feature is the date-filter which helped me for Roundcube email backup as per the need from a specific time-period.
User 2 – Being a backup professional, I would a 100% suggest all the users to use this software for their backup purposes. Moreover, the features of the utility made it convenient for me to backup Roundcube emails to hard drive with no threats of losing data. Also, removing emails after the work is done is also an easy task since the tool automatically deletes it if the Delete after Download feature is applied.
Roundcube Email Backup –

Briefly

So, this article represents different methods to backup & save it locally on a Mac machine. Using the aforementioned Roundcube backup wizard, it becomes so much easier to backup all the data from the mailbox in a single shot. Along with that, is is easy to backup Roundcube emails in various formats to access in other platforms as well. Hence, it is a sure shot method for every Mac user with different needs.