Migrate
How to Export Roundcube Emails to Gmail Account on Mac OS?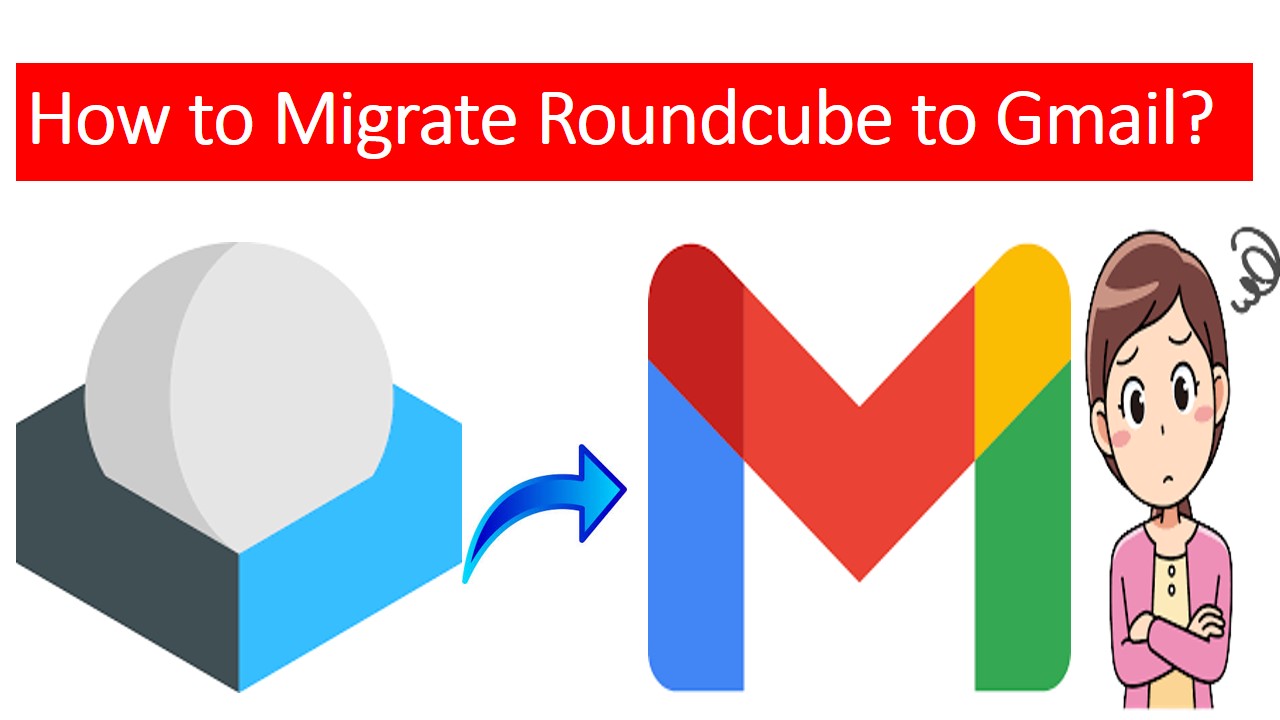 There can be times when users like to switch to a better service. If you're a Roundcube user and searching for an email service to migrate then Gmail is better than anything. So, in this article, we will be explaining how to migrate Roundcube to Gmail account on Mac OS. Moreover, to ease your pain we will even share a step-by-step procedure for this migration.
Before moving to the solutions, we got some user queries for this concern, like
User Query: Hi, though I have been using the Roundcube email service for a long time. But now I am planning to export emails from Roundcube webmail to Gmail. So, can anyone please share with me a solution to do this migration? However, I don't want any change in my existing data hierarchy. Therefore, I am looking for trustworthy software to transfer my emails on Mac desktop.
Why it is Best to Choose Gmail Email Service?
Gmail is best when it comes to sharing any information through emails with others.
Moreover, it is a free email service provided by Google for sending or receiving emails for official or personal purposes.
When it comes to Roundcube which is an email service, it also offers a hosting service but even after that, it can't compete with the Google Gmail service. As Gmail comes with the easiest interface that can be used by a student as well. Therefore, users like you prefer to migrate Roundcube to Gmail account to access emails and attachments in a well manner.
Likewise, if we talk about storage space, then you get enough space 15 GB in Gmail shared with Google Drive, Google Docs, Google Photos, etc. And it even offers a paid service of Goggle Workspace with different subscription plans with different storage space.
Instant Way to Migrate Roundcube to Gmail with Attachments
When it comes to an instant solution to export Roundcube emails to Gmail account. Then, using professional and pre-tested IMAP Migration Software for Mac you can execute this task. As this is an instant solution that provides multiple options as source email. From the source account, you can simply transfer your emails into the required destination account on your Mac desktop.
Hence, during export emails from Roundcube account, the tool will never impact the data stored in the mailbox. Therefore, you will get all the emails with attachments in your Gmail account with the same formatting and properties.
Even this automated software offers batch migration of emails along with attached files. Yes, this tool will easily migrate all the attached files with emails from the Roundcube webmail account in selected destination. But, if you do not want to export or just want to backup Roundcube emails on your Mac machine, then you can try that too.
Why Choosing this Tool is Best to Export Emails on Mac?
There are multiple reasons why this tool helps to migrate Roundcube to Gmail account, because of its features-
Full Mac Machine Support – This smart utility supports all the Mac OS 10.8, and all below versions, Mac OS X 11.0, and Mac OS X 12.0. Hence, every Mac user can easily operate it on any version of the Mac operating system. With the additional need to install Java JDK 1.8.0 & JRE 8 on the desktop of the respective version. Please make sure to enable IMAP for source and destination accounts for safe migration.
Export Selective Emails – If in case, if there is a need to export Roundcube emails to Gmail but only a few emails. So, you can easily export selective emails using the Date Filter option by setting the date range. For that, you will need to enter the "To" and "From" fields for the required email migration. Once done, the tool will only migrate those Roundcube accounts that come into the selected date range.
Free Demo Version – This tool comes with a free demo version for trial. Hence, you all can access the freeware version of this software before going further with the license version. However, it allows a limited number of Roundcube to Gmail migration on Mac.
Facility to Transfer Batch Emails with Attachments – Using this advanced software, you cannot just migrate specific emails from Roundcube. But it even allows you to migrate batch emails with attachments from the Roundcube source account to Gmail as a destination. If required, you can add multiple Roundcube email accounts in the Host account for safe migration on Mac.
Step by Step Guide to Migrate Roundcube to Gmail Account
Download this tool on your Mac desktop to operate it first. After downloading, install it and follow the steps to access your emails with attachments in your Gmail account-
From the welcome window of the software, read the given instructions for implementing them, hit Continue
Now, secondly, choose the Roundcube option as a Host Account. If not available in the given options, then choose Other. And provide Roundcube User name and password to proceed
After that, in the Destination Account section, select the Gmail option, and enter the credentials of the required Gmail account
If in case, you want to add more host accounts, then tap on the Add option to export emails from Roundcube to Gmail
At last, hit the Start Migration option, then the tool will instantly begin the migration process. As a result, you will be able to access all your emails in your destination Gmail account.
Conclusion
In this article, we have explained the ways to export Roundcube emails to Gmail account on Mac OS easily. Although doing this migration, there is no manual solution. Hence, we only recommend you to go for the automated Mac based solution. By using this tool, you can easily migrate Roundcube to Gmail as your destination account to access all emails with attachments. Moreover, it has a free demo version that you can try to know about this tool works and migrate for a limited time.