Yahoo mail
How to Save Multiple Yahoo Emails as PDF Using Free Solution?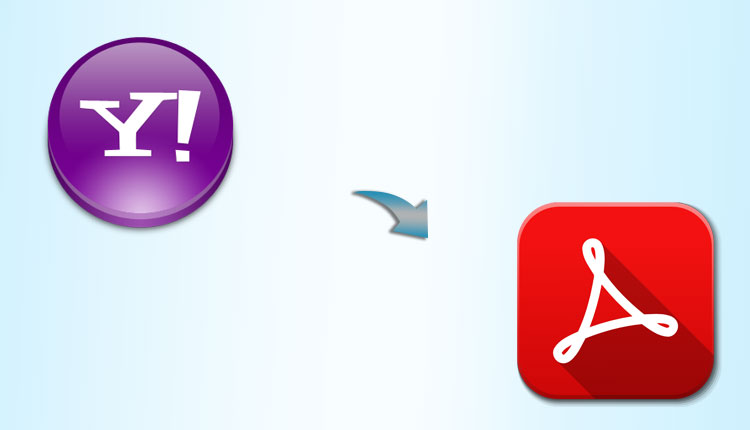 Summary: Regardless, what is the reason behind saving yahoo emails as portable documents. Here, you will get all the possible solutions, and at the end of this particular question, users will be able to know how to save multiple Yahoo emails as PDF files.
A PDF document is considered an important document because of a certain function or importance. Whether it is for official purposes or personally. Adobe PDF file comes as the best data storage file which contains images as well as text.
User Scenario:
I need to secure some crucial data of Yahoo emails as PDF file that I need to present in court tomorrow. For doing this task, I am wondering how do I save Yahoo email as PDF format in bulk. The worst thing is my
Yahoo Mail is not working on Mac
.  It is a very urgent piece of work, so do let me know, please.
Benefits to Download Yahoo Email as PDF Document
However, there are numerous benefits to save multiple Yahoo emails as PDF file. Here, we are sharing a few of the reasons that might make you feel for doing so –
Password Protected – In a PDF file, anyone can easily apply a password to protect the crucial emails of the company.
Privilege to Use – Moreover, the PDF file is quite easy to share any information and by doing so anyone can access it offline and at any time.
Add Watermark – Likewise, to protect any data that you have saved in a PDF file, you can apply the watermark of the company to the PDF and then share it with outsiders or clients.
Hard to Modify – Furthermore, if you or your coworkers share the PDF with anyone, its editing access can be restricted to prevent any modification.
Easy to Read – Additionally, the PDF is a document form that can be used by everyone and is quite convenient to use and read. Even the Government is using PDF files these days for its various official work.
How to Save Multiple Yahoo Emails as PDF – Top Techniques
There are basically two proven methods that you can use for this query –
Now, let's skip to the manual method to know how to save Yahoo email as PDF for a better understanding in detail.
Manual Approach to Export Yahoo Mail to PDF File
Initially, login with your Yahoo account in Yahoo Mail.
In the second step, select any Yahoo email that you want to save into PDF.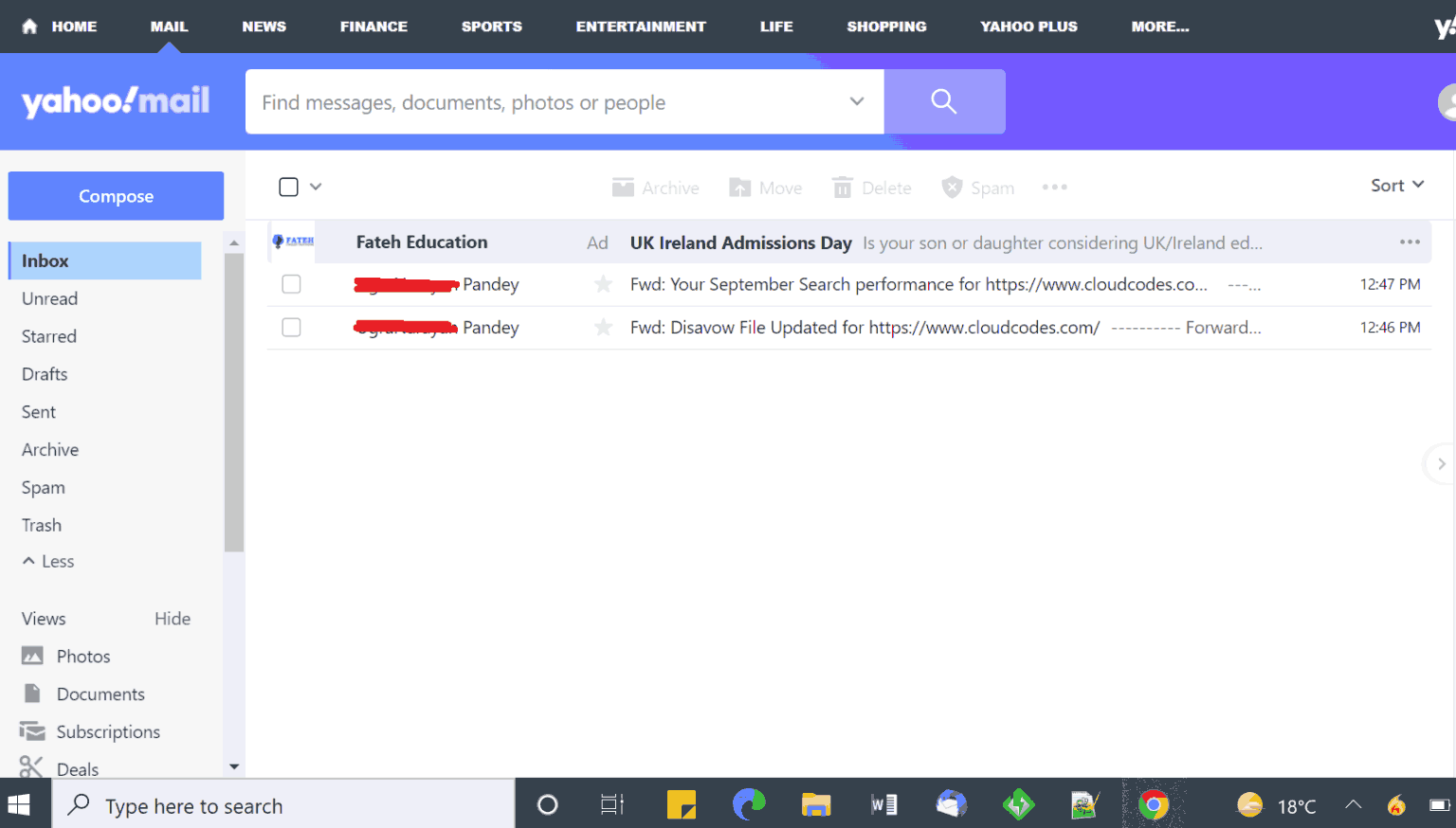 Now, from More icon at the top right panel, press the Print option to move further.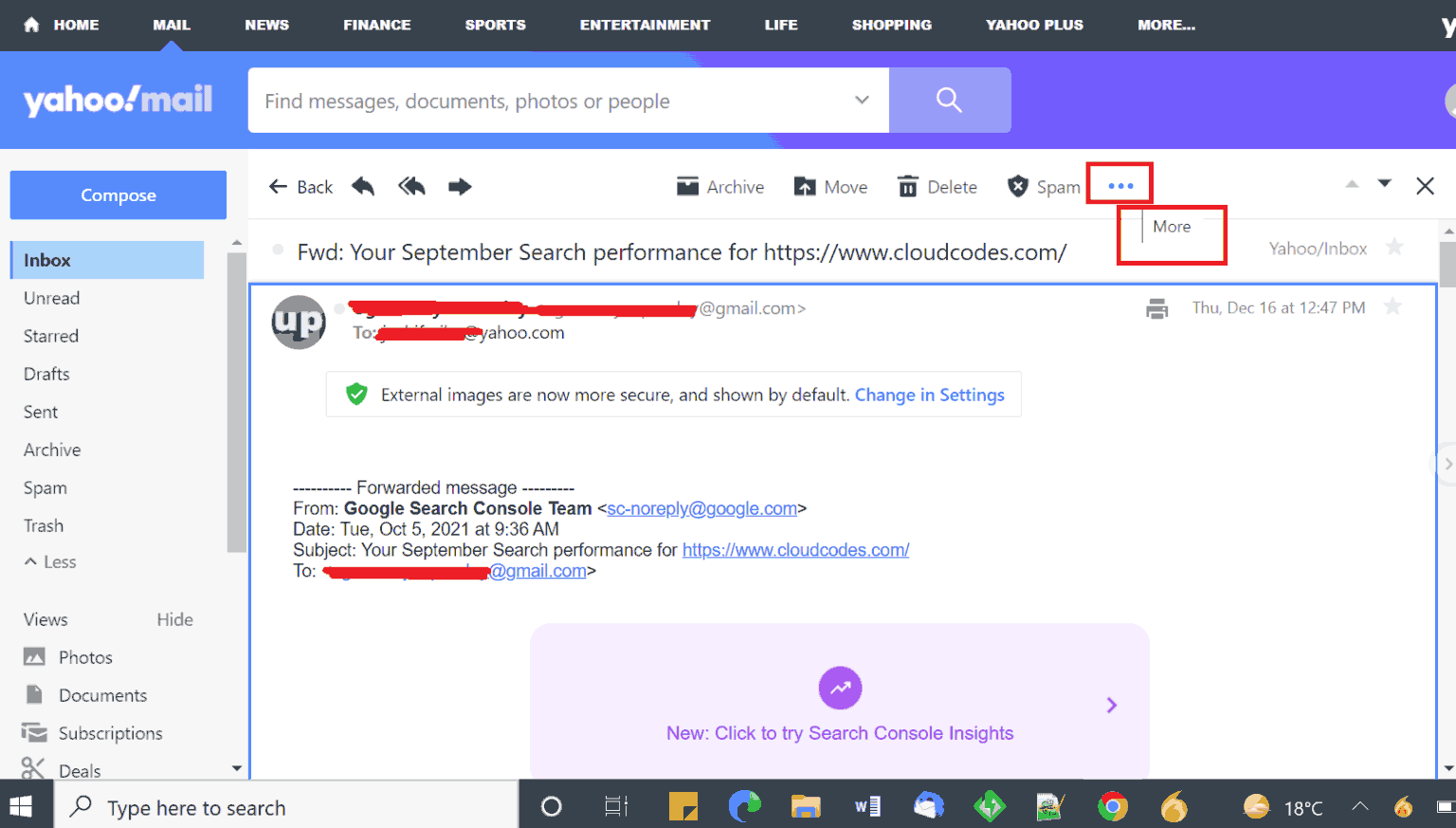 After this,  you can easily preview the Yahoo email completely.
In this step, choose advance options such as destination, layout, and hit the Print button.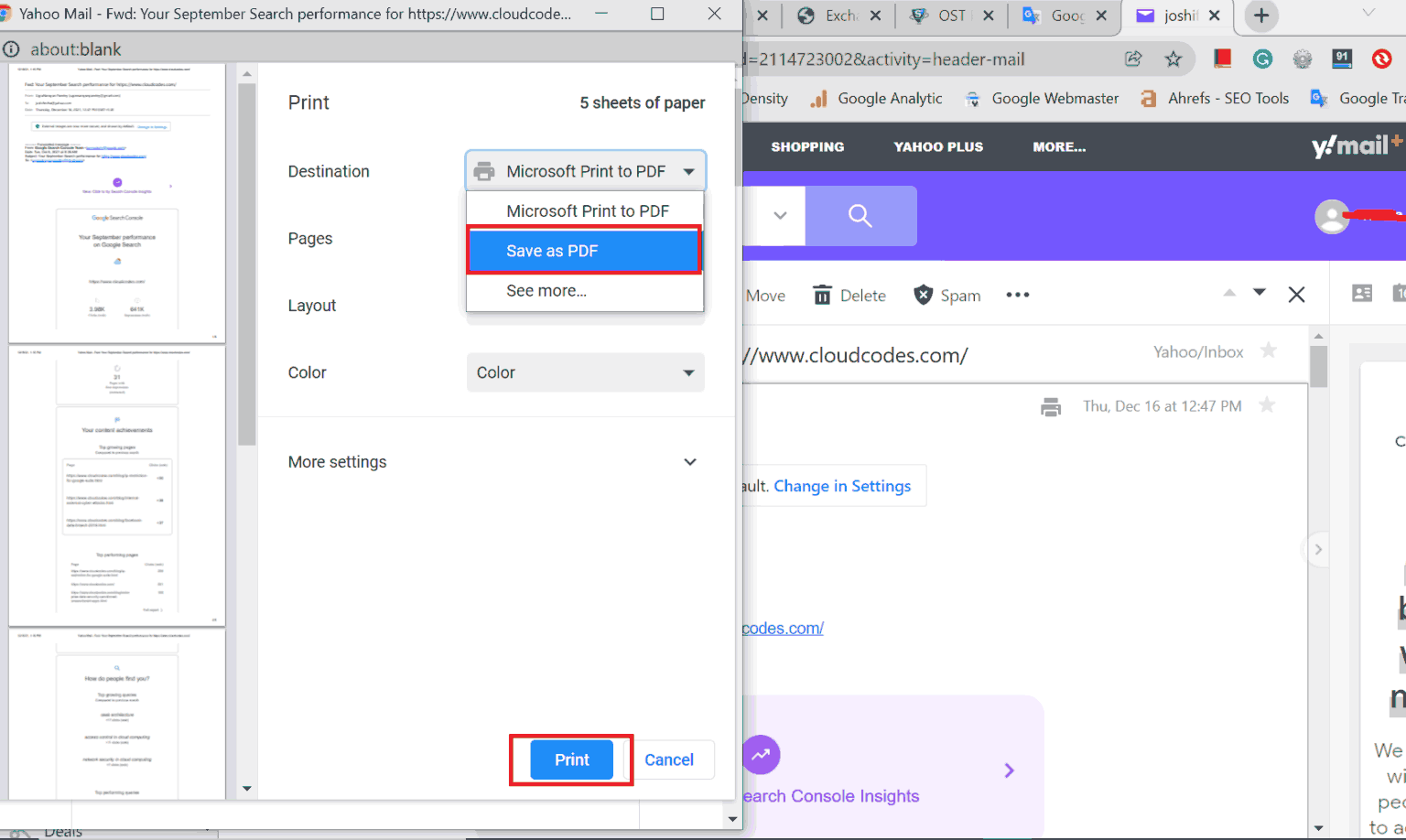 Then, save the email as a PDF at any destination location on your respective computer.
Afterwards, select the PDF option from the drop-down menu from Save as type and hit the Save button.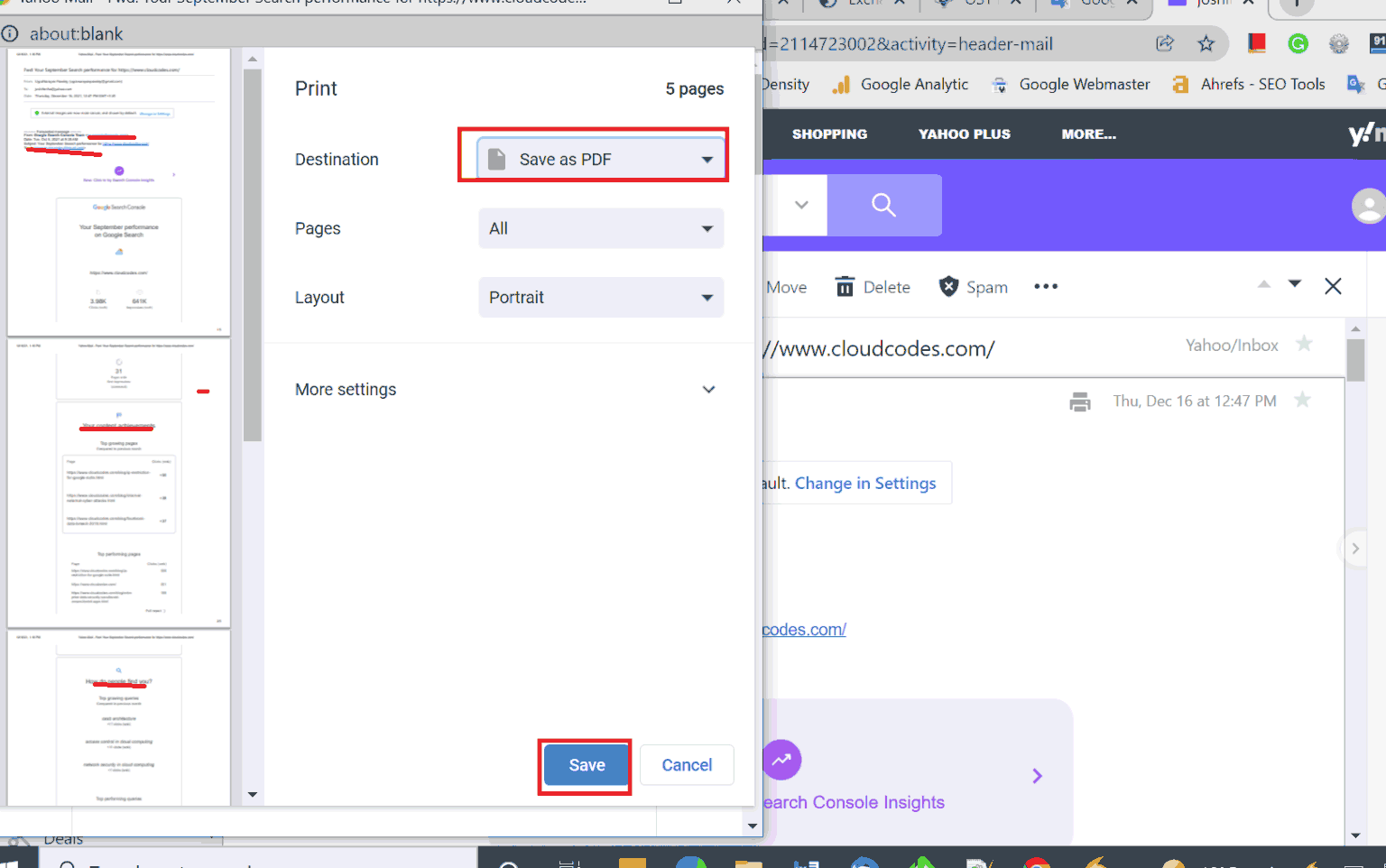 Eventually, your Yahoo email is now saved as a PDF format on your computer.
Important Note: Although this manual approach is good to use in case of a few emails for exporting from Yahoo to PDF document. But, if you need to save multiple emails from Yahoo Mail as PDF files, then it will be too long to perform. Because, it only saves one Yahoo email at a time. Also, it will take a lot of time to execute, and we are sure you're not an idle person.
How to Save Multiple Yahoo Emails as PDF Automatically?
In the above method, you have learned the way to export Yahoo mail to PDF file process but one at a time. Therefore, we don't suggest it if you have a large number of Yahoo emails. But, do not worry, we have come up with an alternative solution. Using it you can easily export multiple emails from Yahoo to PDF format. So, for this task, use MacWareTools Safe & Secure Yahoo Mail Backup Tool.
To keep your emails safe from any future uncertainties, we would suggest you to have a backup of your entire Yahoo mail. In this way, you can save emails from Yahoo mail in PDF format. Moreover, you will get multiple other features to apply to the PDF file for exportation. The best thing is you can even preserve all the attachments as well in PDF format.
Once the process is done, and you get a PDF file of all Yahoo emails then you can even free up the space with given feature. Likewise, this entire procedure will be secure with no changes in Yahoo Mail data.
Guide for Exporting All Emails from Yahoo to PDF Instantly
First of all, you will need to download the software on your Mac machine. Then, launch the respective tool and follow the guideline-
In the first step, login with your Yahoo Mail credentials
Secondly, from the Export option just pick the PDF file option
Later on, make sure to apply Advance Settings as per your requirements
Now, to save multiple Yahoo emails as PDF files just choose the Destination Path
Finally, hit the Start Backup to begin the Yahoo to PDF format procedure.
Benefits to Use the Automated Software
However, there are many benefits to this professional solution for secure exports, such as-
Apart from PDF file, this software allows you to save Yahoo emails in various file formats. To protect Yahoo email like, MBOX, EML, EMLX, HTML, TXT, and many more. It also provides an option to export Yahoo mail emails to PST format without data modification.
In addition, there is an incremental backup option that allows users to save only new emails after the first export of Yahoo Mail emails.
Along with these, this software also saves all the attached files in same formatting and willing images.
Similarly, you can go for its free demo version to know how to save Yahoo emails as PDF format. It provides a limited number of tests to understand the tool better.
If storage space is a problem in your Yahoo mailbox, this tool provides Delete After Download feature. Therefore, it is helpful to delete multiple Yahoo emails from mail within a few minutes.
Conclusion
When it comes to securing Yahoo emails, the PDF file comes as an effective and easy solution to handle. Because it is most convenient to send or preserve any important document. So, here, we have shared all possible solutions on how to save multiple Yahoo emails as PDF files. In this article, you got manual and professional solutions and the causes which make this task essential. Hence, use any method as per your convenience and make the best out of it to save Yahoo email as PDF.