AOL
Know How to Add Verizon Email to Mac Mail Instantly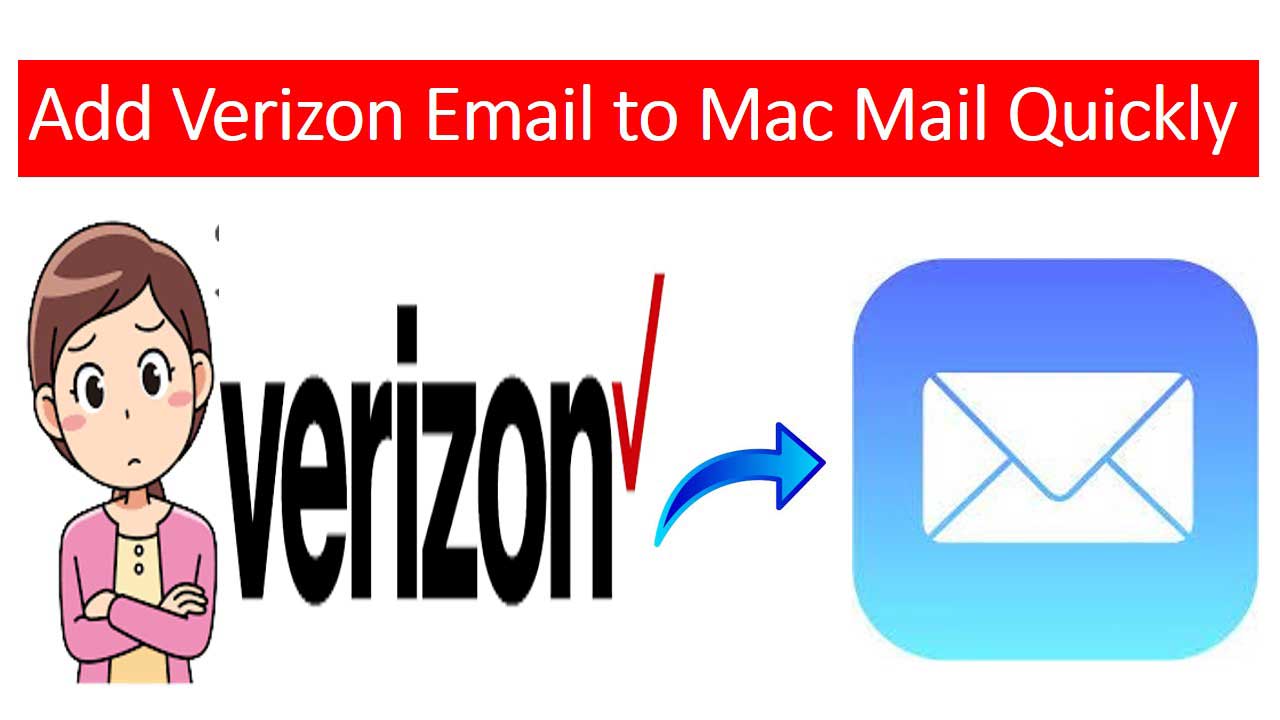 User Query: From very long time, I am trying to add Verizon email to Mac Mail. It was working correctly even, I already tried to add the account manually, but when I select IMAP it fails. Now, I am totally unable to setup Verizon email on Apple mail. So, I am looking for a solution to do so without any data manipulation. Is there any method available for connecting both of them? If yes, then please provide me or suggest me one. Thanks in advance.
Solution: After understanding the above-mentioned user's real time scenario. Now, you should proceed further to get solution to resolve this query.
An Eminent Way to Add Verizon Email to Mac Mail
Using the Mac AOL Backup Tool, you can easily connect your Verizon mail to Apple mail without any hassle. The application is programmed in such manner that it can easily backup Verizon email to multiple file format. It is safe and secure as in comparison of manual solution.
However, the tool provides an easy-to-use and understand user's interface. So, any user either novice or technical can use it without taking any expertise help. Moreover, you can install this utility on any Mac machine. Because it extensively supports all versions of Mac Operating System. It is helpful if in case, you want to know the solution AOL email not working on mac.
Setup Verizon Mail to Apple Mail Without Data Loss!
Here, in this segment, you will get the a perfect solution to connect Verizon mail to Mac mail without any hassle. For doing this task, we have divided it into two different steps. You have to follow both of them to execute this procedure on your respective Mac machine, let's start:
#Step 1: Export Verizon Emails into Mac Mail Supported File
First of all, just download and run the tool on Mac system as per your convenience-
On the welcome home screen, enter your Verizon email account credentials and click on the Login button
In the select Export Format option, select the MBOX format which is supported by Mac mail, Browse destination path and mark Apply Advance Settings
In Advanced Settings, use various Filters for Verizon mail emails. Here, you can also select mail Date Filter option, in which must add a preferable date range
If you want to delete the item from the Verizon web account then, mark the Delete After Download option
Afterwards, in the Advanced Settings wizard, under the heading Select Folder. You can add or exclude folders as per your choice. And hit on the OK button to save the settings
Navigate to the Change button and opt a suitable location on a Mac system for the resulting output data file. Then, click on the Start Backup button to proceed further
At last, after completion of the task, a wizard will display on the screen. Here, hit on the OK button to end up this entire process.
After implementing the step 1, you will get a resultant file in MBOX format. Now, follow the given step 2 to add Verizon email to Mac Mail.
#Step 2: Import the Resultant File into Apple Mail Account
1. Start Mac mail and click on the File >> Import Mailboxes…
2. Afterwards, from the import wizard opt the Files in MBOX radio button and click Continue
3. Here, choose the file that was generated in the step-1 and hit on the Choose button.
4. As soon as you click Choose, a new pop-up wizard will display on your screen indicating the path of selected data file.
5. Finally, click on the done to finish the add Verizon email to Mac mail account process.
Manual Method to Add Verizon Email to Mac Mail
There are many users who are searching for the free method to setup Verizon mail to Mac mail. So, here in this segment, we will discuss the steps to connect Verizon.net mail to Apple Mail account. You just have to follow all instructions sequentially. Let's begin:
1. To get all the data of a Verizon mail in your respective Mac mail account, click Mail and then Preferences.
2. After that, navigate to the Accounts tab.
3. Now, click the "+" sign to connect Verizon email to Mac email
4. In the Description box, mention Verizon in it. After that, type your Verizon email address in the Email Address box.
5. Then simply type your name in the Full Name box.
6. Now, in order to connect Verizon to Mac, you should mention the following details in the corresponding boxes mentioned below:
Incoming mail server: imap.mail.verizon.com
Username: Mention your Verizon ID
Password: Enter the password associated with the Verizon account
7. Now, click on the Advanced tab and type 993 in the Port box
8. After this, close the Mail preferences window, a popup on the screen. You must click Save to configure Verizon account settings in the email client
9. Finally, you can access your Verizon email messages in the Mac email app.
Concluding Thoughts
After performing the above-stated step by step procedures, you got the idea how to add Verizon email to Mac Mail. But, keep one thing in mind that the free method to setup Verizon email on Apple mail has some limitation. So, in this situation, we suggest you to go with the above-suggested software. The tool is specially programmed to help in connecting both mail without any data loss. Thus, the final decision is yours, opt any method as per your desire.