Gmail
How to Archive Gmail Emails to PST File? Get Best Solutions Here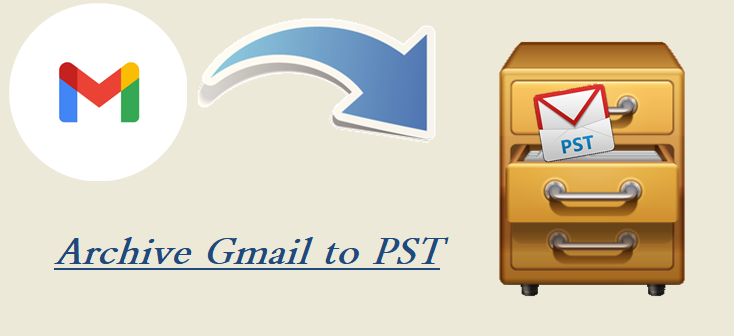 Summary – At times, archiving to preserve our important data becomes critical before deletion or any future uncertainty. The same happens in Gmail mail, our Gmail mailbox becomes full due to receiving many emails daily. As a result, we cannot receive any new email. Therefore, to prevent such a situation, it is better to archive Gmail to PST.
So, if you are looking for a way to store Gmail in PST, then this article will help you to store Gmail data in .pst file. Yes, you read that right, here we are going to discuss about the best way to accomplish this task without any hassle. So you stay connected with this blog till the last.
Well, we know Gmail is one of the most used Webmail services by small businesses as well as big enterprises. Because, it offers free as well as paid subscription-based service and this is the reason many users attracted towards Gmail applications. In addition, Gmail also offers a generous amount of storage space including amazing features.
But what about the outage that always occurs with Gmail because it will affect your work? And due to this reason, many Gmail users start switching toward MS Outlook. Hence, we will discuss the different solutions on the said query.
Different Approaches to Archive Gmail to PST Fi
Let's start the blog with the manual method.
How to Archive Gmail Account Using Free Manual Solution
In this section, we are going to discuss the free manual method on archive Gmail emails. So, to do this task follow the below steps as mentioned:
1. First, open MS Outlook on your system.
2. Now, click on the File option from the top ribbon bar.
3. From the File option choose the Add Account option to process the archiving process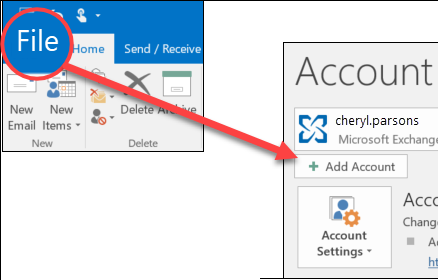 5. Enter your name, Gmail Address, and Password under Auto Account Setup then click on the Next button.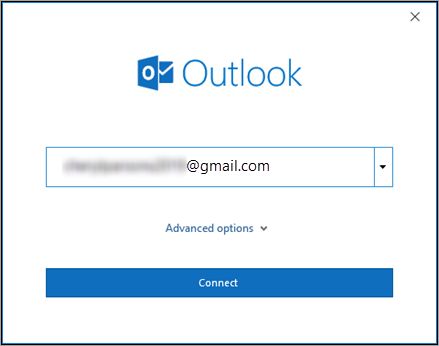 6. Click on the Finish button. Now, your Gmail account and all your emails are now synced with Microsoft Outlook. (Takes time depending on the size of Gmail account)
7. Afterwards, from the top ribbon menu choose the File menu option. Then, choose Open & Export >> Import/Export to archive Gmail to PST
8. Select Export to a file and click Next.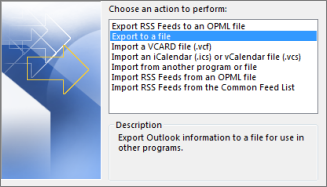 9. Now, choose Outlook Data File (.pst), and then click Next for archiving emails from Gmail to PST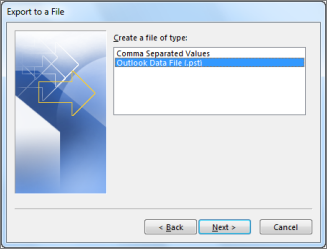 10. Select the account you want to export by choosing the name and Gmail address.
11. At last, just select the destination location and then click on the Finish.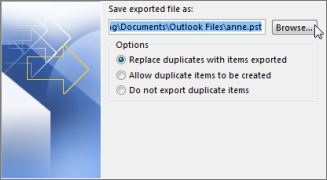 Best Solution to Archive Gmail to PST (Expert Recommended)
If you are working with Gmail on Mac operating machine and want to switch to Outlook then this professionally tested Gmail Backup for Mac Software is the best choice for you. Because this tool overcomes all the limitations of the manual method. Even, this tool is the best way to archive Gmail emails in PST, MBOX, MSG, EML, and EMLX and then exporting Gmail to Outlook for Mac 2019, 2016, 2013.
It is smart solution because it allows you to archive Gmail data from your account in one go. So, when you use this tool you will be able to archive your all Gmail emails to PST format. Moreover, it will perform this archive process within minutes and without any data interruption. After that, you can easily view emails from Gmail account on Outlook Mac
For Windows
For Mac
Step by Step Guide to Perform the Archive Process Instantly
First, download and install the software and follow the following steps to archive Gmail to PST format –
1. Launch the tool enter the Gmail login credentials >> Login.
2. Now, choose the PST radio button form email format.
4. Just after this, select the destination location where you want to keep the archived file.
5. At last, click on the Start button to initiate the process.
Best Features of the Professional Utility
Using this software, you will get to know how to archive Gmail account to PST format easily. Besides that, this automated program let's you archive all emails of the Gmail account in a one go. It provides multiple features as well, let's know about it –
This tool is best way to archive Gmail emails along with their attached files in PST format.
Moreover, you will get this software on Windows and Mac operating system. So, you can operate it in latest or new version of any OS.
Apart from this, if you want just specific folders to archive Gmail to PST, then there is an option that allows you to do so.
When it comes to preserve the archive file, you can apply naming convention option to name them.
Additionally, most of you may like to delete all the emails that you have archived from the Gmail account. So, for doing this there is an option which allows you to delete all of them.
Even there is an Pause and Resume option if somehow your archiving process of Gmail emails stuck in between.
Conclusion
Many times users ask the query that how to archive Gmail account in PST format? So, from the above write-up, users can easily get the solution to make a Gmail archive. Here, we have discussed the automated and manual method to archive Gmail to PST. Now, it is up to you to choose the right method for such query. However, we suggest you to choose the expert tested solution, it is easy to operate and best way to archive Gmail emails.