Migrate
How to Add AWS Workmail to Outlook Application on Mac?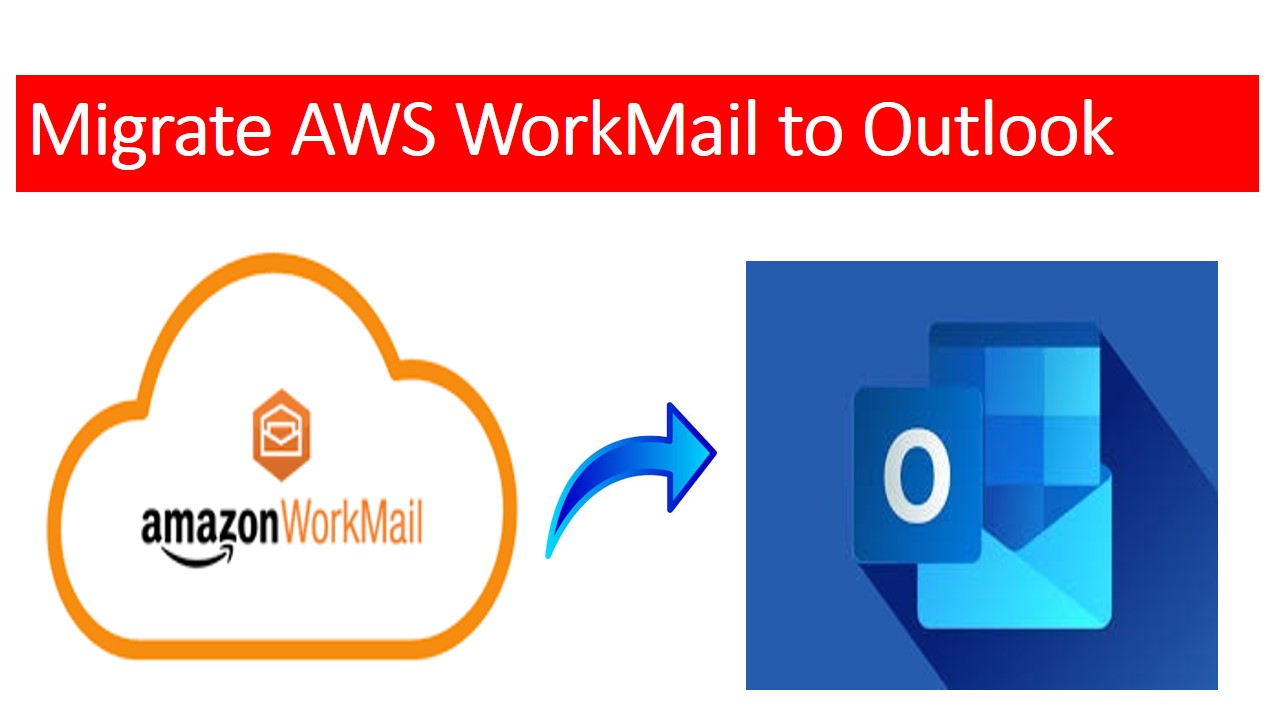 Migration from Amazon workmail to some other platform should be safe. Therefore, in this article, we suggest you the best way to Add AWS Workmail to Outlook mailbox. To make it more clear, we will provide you with a step-by-step procedure to do this migration on Mac OS.
There are many users like you who were confused for transferring emails or didn't get any help, like-
User Query: Hi, I have been working on the Amazon Workmail platform for a long time. But, due to some other requirements in my official work. I have to switch to the Microsoft Outlook for Mac platform. So, migrating to the MS Outlook application safely with all the AWS mailbox emails I need. For that, I have been looking for a reliable solution I can trust on. But, didn't find out any, so, someone please share the best method with me.
Why Do Users Choose Outlook Over Amazon Workmail?
However, MS Office provides all the user friendly applications, in which Outlook is one of them.
There are multiple features for choosing an Outlook application over AWS workmail. As Outlook provides a secure interface for managing data. The first thing is it is available for both Windows and Mac operating machines. So, all users either from Windows or Mac OS can easily maintain their data in the supported Outlook application.
Along with this, Outlook keeps updating from time to time and provides better features from earlier. It helps in protecting the data against malicious files on the system. But, on the other hand, Amazon workmail is not that better as compared to Outlook, so, it is required to add AWS Workmail to Outlook.
Moreover, this is even helpful for improving the emailing system which eventually increases productivity. While using its calendars you can even set tasks and set a reminder as necessary for smooth working.
How to Add AWS WorkMail to Outlook Manually on Windows?
Open your Outlook email client on Windows application, go to File >> Add Account
Now, enter personal information asked in the Name, E-mail Address, etc. fields of your official Amazon Workmail email
Then, you will be prompted for Microsoft Outlook Connector installation. So, just tap on the Install Now button to move further and hit Run button
Agree to the terms of the software and hit Continue for a successful installation on Windows OS
Transfer all the Amazon Workmail mailbox information and hit Finish. This process will take its own time to configure in Microsoft Outlook application.
How to Configure Amazon Workmail in Outlook for Mac?
To execute the configuration process, run any version of Outlook for Mac in your desktop
Now, from the welcome screen, go to the Tools >> Accounts option
Then, tap on the Add Account option to add Amazon Workmail to Outlook for Mac
In the next step, provide email ID of Amazon Workmail, hit Continue
It will start the configuration and later on you can access the mailbox email in your left pane of Mac Outlook application.
Safe Way to Add AWS Workmail to Outlook on Mac OS
Configure Amazon WorkMail in Outlook application is quite time taking process with the manual solution. So, in this situation, we suggest you go for the IMAP Email Backup Software for Mac. Using this software you can easily switch from one IMAP supported email client to another. Through this software you can extract all your emails with attachments from Amazon Workmail to PST format. Then, you will be required to import the extracted file in any Outlook application on any operating system.
Moreover, for a successful migration, it provides various features that help for transferring email from the AWS mailbox. Likewise, it provides an easy interface to operate this tool with complete accuracy. This is a standalone tool that provides multiple features for extracting AWS workmail emails with attachments. Along with these, this software supports different file formats to export emails.
Likewise, it comes with the easiest interface to transfer emails from all the required folders. So that, even a novice or beginner can use this tool to make the best out of it. Users can take help of this software for Amazon workmail to Gmail migration.
Features of this Mac Automated Software
There are various features that you get along with this professional Mac based application to add AWS workmail to Outlook, such as-
Mac Machine Support – For smooth working this tool is compatible with all the Mac OS 10.8, and all below versions, Mac OS X 11.0, and Mac OS X 12.0. Along with these Java JDK 1.8.0 & JRE 8 should be installed on the computer. There is also a need to enable the IMAP to take out the AWS mailbox emails.
Selective AWS Emails Migration- This automated software even provides a facility to choose the required data for migration. Using the Date Filter option of this software you can easily set the date range for necessary emails and export them.
Availability of Different Formats – Moreover, this software even offers multiple formats to backup the required emails. You just have to enter the credentials of AWS Workmail in the field and select the required format from PST, PDF, MBOX, HTML, MSG, etc.
Easiest User Interface– With the help of this software's interface you will be able to add Amazon Workmail to Outlook PST easily. As it offers an easy and secure GUI interface for both technical and non-technical users.
Move Newly AWS Mailbox Message – There is a Incremental Backup feature for the safe extraction of new emails easily. This feature helps to take out the newly received emails from the Amazon Workmail mailbox to any required format. In short, it helps in preventing any AWS email duplicates during backup process.
Step by Step Instructions to Takeout AWS WorkMail Messages
Download the above suggested utility on your Mac desktop. Then, a few steps we are discussing below, follow them to add AWS workmail to Outlook.
First of all, click on the "Other" option from IMAP Host from the initial screen and provide the Amazon Workmail User Id and Password
Now, choose the PST Format from the Select Export Type section for all AWS Workmail emails
In this section, you can apply additional filters by clicking on the Advance Settings for the selective Amazon Workmail emails as per the Date Range
After applying all the required settings for Amazon Workmail, hit the Change icon to browse the location for saving the output file on PC
Eventually, hit the Start Backup option to execute the task to add Amazon workmail to Outlook application. Once you complete the steps, the tool will begin the process immediately on Mac desktop.
As a result, you get a PST file on selected location path of Mac desktop. Later on, just import this extracted file into any Outlook email client on any operating machine.
Conclusion
In this article, we have mentioned the best possible methods, manual method to configure Amazon workmail in Outlook. Along with it, we have shared the professional solution to add AWS WorkMail to Outlook application on Mac. However, you can go for the manual solution but it is bit tricky or take more time than expected. So, we recommend you to go for the automated method, as the end result will be in the same folder hierarchy as earlier. In case, anyone of you wants to try the free demo version of this Mac OS based utility. Then, a freeware version is available for trying this application to know about it in detail.