Gmail
How to Migrate Gmail Account to Amazon WorkMail Instantly?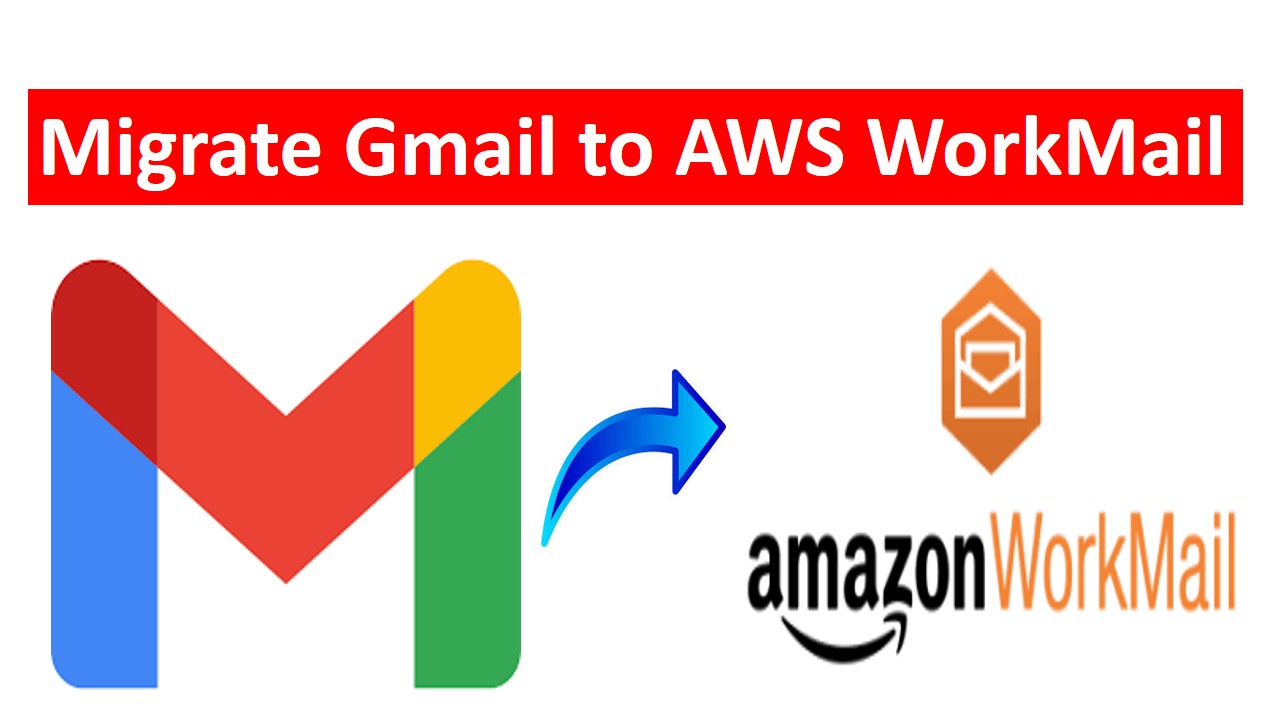 When it comes to migration from a Gmail account to Amazon Workmail, then the first thing is that Gmail is a free email service. On the other hand, the AWS WorkMail is a service that deals with or manages business emails and calendars. So, if in case, you are planning to migrate Gmail to AWS WorkMail then you should go through this article. Here, we will be providing all the solutions that help you to understand the needs and migration process properly.
To understand how this works systematically, first, let's focus on some Users Query-
User Query: Hey, I have been working on Gmail where I manage my emails but due to some official work, I need to go for the AWS WorkMail. So, I need to migrate Gmail to AWS WorkMail on my computer. But, I have more than 1000 emails from different accounts. So, I'm looking for a solution that can complete this task for multiple accounts. Is there any solution that provides a such solution?
Just like this user, if you're having an issue while transferring your data from your Gmail account, then the next section will help you out.
How to Migrate Gmail to AWS WorkMail Account?
As such, there is no manual solution that provides migration for multiple Gmail accounts. Therefore, in such cases, the MacWareTools Mac IMAP Migration Software comes as the best solution. This tool will easily let you add any host name and even multiple accounts at the same, time and you can simply perform the migration.
Moreover, it is capable enough to migrate a large number of emails along with their attachment from Gmail account to Amazon WorkMail. If in case, you're using the latest version of the Mac machine, then this is the best one to go for. As you can run this software for migration on all versions of Mac machines.
During and after migration, the data is important, so keeping this thing in mind, the top experts designed this tool so it won't affect any data.
Top Highlighted Pinpoints of the Software
There are multiple features that you get in this software for secure migration, such as-
Migration Newly Gmail Emails – In case, you have migrated already, but need to migrate new Gmail emails. Then there is an option that this automated software provides as Delta Migration features. That will only migrate newly received messages after the first export. In short, it will make the task easy once you already exported the data from Gmail to the Amazon WorkMail mailbox with no duplicates.
Folder Structure – This automated tool is the best tool that can simply preserve the folder structure and all the metadata same during the migration process. Thus, even after the completion of the migration the folder structure would be the same. In short, you will get all folders in AWS WorkMail as they were in your Gmail account.
Excluding/Including Folders– If in case, you want to exclude some folders, like Sent Items, Spam/Bulk/Junk, and Deleted Items of your Gmail account.
Check Migration Status – While using this software, you can simply check the ongoing migration process report or status as in-progress and completed entry.
Apply Date-Filter – If you just need to migrate a few emails from the Gmail mailbox on a selective basis. Then, this tool provides help in this task with the Date Filter feature for selectively migrating messages as per a time period.
Save Summary Report – Once you're done with the process to migrate Gmail to AWS WorkMail, then it provides a report for the same task. At last, So, you can save the summary report or detailed report after on your local computer at any location.
Step by Step Guide to Migrate Gmail to Amazon WorkMail
Download this migrator software on any Mac system. Then, you need to follow the steps to complete the migration-
From the initial screen of the software just read the instructions as given, hit the Continue
Now, in the Source IMAP Account select the Gmail and User Name and Password of the required user
Choose the Destination IMAP Account as the Amazon WorkMail option, and provide the credentials
Now, you will get the Users Mapping List on the screen, in case you want to migrate multiple Gmail accounts, then select Add option
After that, select the Advance Settings as necessary before moving further with the migration process
At last, mouse-click the Start Migration icon from the screen to migrate Gmail to AWS WorkMail on the system.
Conclusion
In this article, we have discussed about how you can migrate Gmail to AWS WorkMail on your local computer. So, for doing this task without hampering any data, we have shared the best-automated method. The solution is tested by the top experts and can easily operate by any user. So, using this tool to perform the migration is quite simple and quick for different accounts.