IMAP
How to Backup Rackspace Email on a Mac without Data Loss?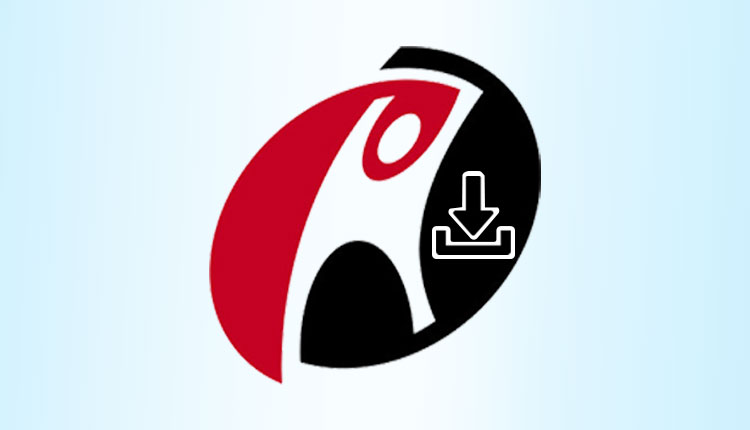 If you're a Rackspace webmail user then it's high time for you to secure your emails. Given the rising number of Ransomware attacks on Rackspace, it's only wise to backup Rackspace email on your local computer. In this article, we'll discuss the best method using which you can download all your Rackspace emails to a PC, computer, or hard drive without fail.
Background Information of Rackspace Webmail
Rackspace is an American cloud computing company that deals with monitoring, virtual private server, and more. Moreover, it is popular all over the world and with multiple branches in the UK, USA, Australia, Germany, etc. Email hosting service is one of the main services that this company provides.
Anyway, considering the danger of cyber attacks on the Rackspace server, users are keen on having a copy of their important emails on their local computers. Here is one of the user queries related to their Rackspace hosted email backup need.
User Query:
Hey, I'm working in a company based in the USA that works with a Rackspace Hosted Exchange account for our organization. But, we have decided to switch from this server to another. For that, we need to backup Rackspace email on our Mac computer. Is there any suitable way that can help us to do this task in bulk? If yes, then do let me know for a bulk backup on a machine without data formatting
.
By taking such user queries into account, we've discussed the best solution and the detailed procedure in the coming sections.
Quick Steps to Backup Rackspace Email
Step 1. Download the Rackspace backup wizard from the given link and login.
Step 2. Select the desired file format in which you want to save your emails.
Step 3. Apply Date Filter if you want to backup emails from a specific time period.
Step 4. Choose the destination path for saving your emails.
Step 5. Finally, Start the backup of Rackspace emails.
Table of Content
Professional Solution for Rackspace Email
Backup
When it comes to securing your data without hampering any data, then, a professional solution comes as a savior. Therefore, for this task, we have come up with the IMAP Backup Solution for Mac that proves to be the best Rackspace backup tool.
This is one of the best tried and tested professional solutions that allow you to backup your entire Rackspace mailbox on the system. Moreover, you can even save IMAP emails locally with the help of this software without any stress. As you can see, this tool is engineered for Mac OS machines to backup the required emails. Hence, you can operate it on the lower or earlier versions of Mac OS.
Moreover, it allows you multiple formats to create a backup copy of your mailbox like you can export Rackspace email to PST or other formats.
Step by Step Guide to Backup Rackspace Webmail Emails
Initially, download the Rackspace email backup tool software on your Mac machine. Then, follow the steps to backup Rackspace email on Mac-
Once you launch it, you can login with your active email service credentials. Enter the required details on the software panel and hit the Login button.
Secondly, choose the file format as per your need, like we are here going with the EML format. Now, click on the Advance Settings option to apply filter for the Rackspace Exchange cloud emails.
Moreover, you can even apply or set the dates in the Date-Filter for selective backup Rackspace email on Mac machine. Also, choose the Naming Convention pattern for your Rackspace emails from the given patterns.
In this step, you can tick the Maintain Folder Hierarchy option and Delete after Download feature if required
After applying the required settings, you can choose the destination path for Rackspace Webmail emails by clicking on the Change button
In the last step, just hit the Start Backup button and the process will initiate on your respective Mac computer.
Once the backup process of Rackspace webmail messages is done on Mac, you can navigate to the location. Eventually, you can open all emails in a supported email client as required on any operating system.
Features of the Mac Rackspace Email Backup Tool/Wizard
Different Export Options: The Mac-based backup tool provides different or multiple export types that the user can use to backup data on Mac desktop. It includes PDF, MSG, HTML, TXT, MBOX, EML, & EMLX, and other formats without changing any attributes.
Date-Filter Feature: If in case, you just need to backup Rackspace email from webmail specifically. Then, using this feature to back up the data from a specific time zone is a nice choice. However, for that, you can simply set a date "From" and "To" in the Advance Settings.
Keeps Folder Hierarchy: There will be no risk or any kind of modification in folder hierarchy while you backup email of Rackspace mailbox. The folder structure will remain the same as before the backup process with the Rackspace backup tool.
Safe Backup in Bulk: With the help of this software, you can simply backup the data along with the attachments of the Rackspace account from all the folders in one go. Moreover, the user can even choose the location as per desire on the Mac device.
Delete after Download: The Mac-based software is built with advanced algorithms to backup the data from your Rackspace server easily. Once the process is complete, you will get enough space in the mailbox again, if you opt for this feature during the backup process.
Note: In case you are wondering, is it possible to backup Rackspace email manually? Then, as of now, there is no such way that the Rackspace technology offers. Thus, the only way out is to use an automated approach and get peace of mind. One of the best Rackspace backup wizard is discussed in the above section. You can first try its demo version which will not cost you a penny for saving your emails from Rackspace server.
Conclusion
If you have been using Rackspace webmail then to prevent any uncertainties it is better to have a backup. Therefore, in this article, we have discussed how to backup Rackspace email on a Mac machine. Using this solution you can easily get your data on any Mac machine without any loss. If you want to try it before going further with a license version then a free demo version is also available.
Common Questions Asked on Rackspace Webmail Email Backup
Q. Why should I take my Rackspace Webmail backup?
Taking a backup of Rackspace emails automatically and regularly will help you secure your email data and keep it safe from unexpected cyber attacks, server crashes, natural disasters, etc.
Q. Will my attachments be downloaded when I take Backup Rackspace email? 
Yes, when you use the professional solution discussed above, your emails along with attachments will be downloaded to your desired location.
Q. How often one should perform a backup of Rackspace webmail?
Taking regular backups on a daily basis is recommended to secure your sensitive emails. So, in order to save your email you should schedule your backups.
Q. Will my emails be automatically deleted after the Rackspace email backup?
No. When you use the above-mentioned tool to backup your emails, it'll only save a copy of your emails. So, as long as you didn't select the Delete After Download option, your emails will be there on the server.