Backup
How to Download G Suite Emails with Same Formatting on Mac?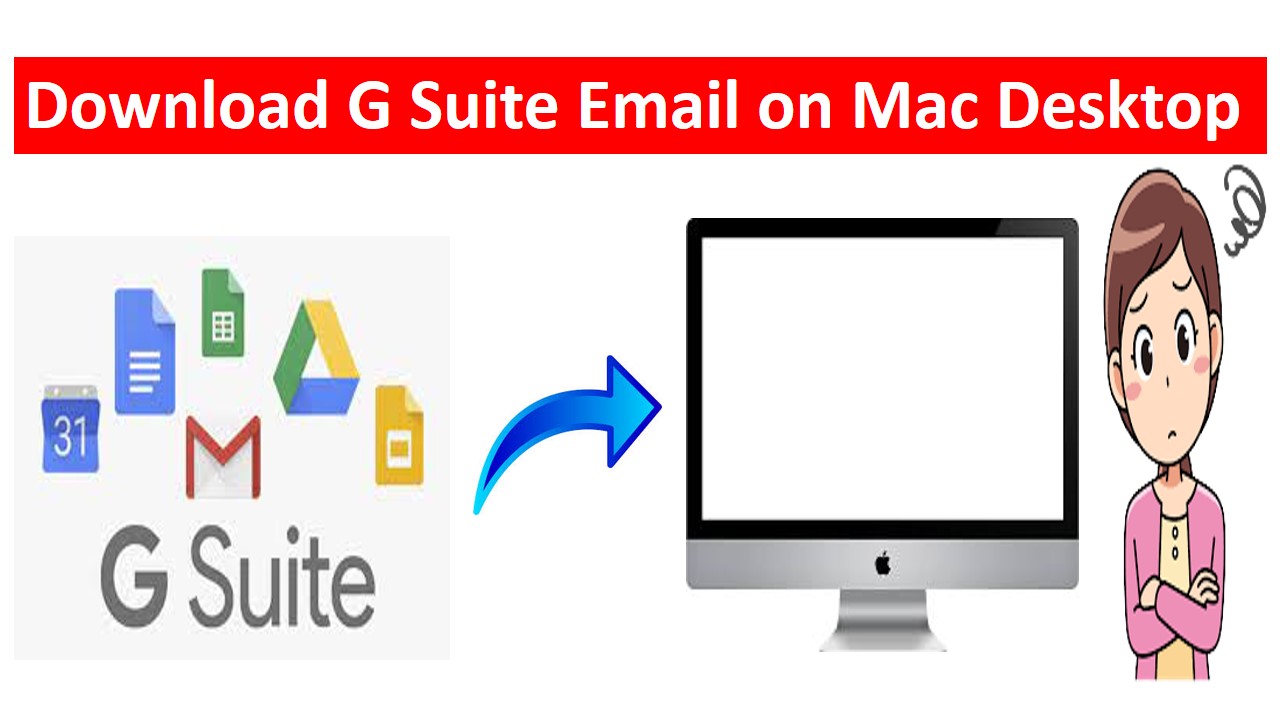 However, there are plenty of benefits of the G Suite account that gives you the authority to work with multiple features. G Suite or can say Google Apps is more flexible while working or managing emails on a day-to-day basis. Though, it provides you with more storage and enhances security. But, even after providing better security, it is better to download G Suite email on Mac computer. After all, taking action before any mishap is way better than sorry.
However, there are a few methods through which you can learn how to get G Suite email on your Mac machine. But for a better way you can even take a help of a professional solution.
Now, let's just know all the ways that can help to download emails from Google Workspace.
Best Techniques to Download G Suite Email on Mac
To get G Suite emails on your locally you can take the help of any of these methods-
How to Get Google Workspace Emails using Google Takeout?
When it comes to Google Takeout, it means an online service that is provided by Google itself to download required data from the mailbox. To get all the emails from the G Suite account, you can take a help of Google takeout, follow the steps how it works-
You need to log in to the https://takeout.google.com URL with the help of G Suite administrator credentials
By default, it will select all the available applications of the particular account, so here, you can select only the Emails option
After the selection, tap the Next Stop option
Now, you need to select the delivery method. Then, in the delivery method choose any option where you want to get the downloaded file
After selecting the delivery method, choose the Frequency and select how frequently you want to download the files from G Suite
Once you are done with the frequency selection, just choose the file size and file type accordingly
Following that, mouse-click on the Create Export button
After performing these steps, you'll get an email from Takeout with a link to the archived files. From the email, choose the Download Archive to start downloading the data. As a result, the data will move from the Google server to the Download folder on a Mac laptop.
Download G Suite Emails Using Professional Solution on Mac
When it comes to getting all the emails from Google Workspace without any limitation, then only professional fits well. So, for that, the MacWareTools Google Workspace Backup Software for Mac is the best way. Using this solution you cannot get G Suite email but other data as well that you required.
Moreover, this is the advanced solution that provides multiple solutions that allow you to export G Suite emails to PST and other file formats. So, you can choose any file format as per your need and then save it on your Mac machine. The best thing about this software is it will never going to hamper any data from the file. Hence, you will the entire mailbox of G Suite in the same manner as it was earlier before downloading.
If in case, you have upgraded to your Mac machine and using a new version lately, then you can operate this tool there too. As this is the only standalone software that can efficiently work on all the latest and earlier versions of Mac machines.
Few Advantages of the Tool
This software is quite helpful to download G Suite email on Mac computer but it comes with multiple advantages, such as-
It provides you a delete after downloading G Suite mailbox emails from the server automatically.
Moreover, it allows you to download only new emails from your Google Workspace account to prevent duplicates.
Likewise, easy to work on all versions of the Mac machine whether the latest or any new versions of Mac OS.
Never hampers the folder hierarchy of the G Suite mailbox before or after downloading them on a Mac machine.
Guide to Download Google Workspace Emails on Mac Desktop
First of all, download the tool on your Mac machine, and then follow the steps to get emails from the G Suite-
Enter your active Google Apps credentials, tap Login on the initial screen
Then, from the next window, choose any option given in the export section to download G Suite email
In this step, click on the Advance Settings and apply the required settings as necessary
Now, you can choose any location path on Mac desktop by tapping on the Change button
Mouse-click the Start Backup option from below to get G Suite emails on Mac computer.
Use Data Export Tool to Get Required G Suite Emails
To use this method, firstly, sign in to your G suite admin account
Navigate to the G Suite Admin Console and click the arrow (<) button
Here, choose the Tools option and click on Data Export
Now, click the Start Export button to download G suite email on a Mac machine
After a week, you will receive an email with the download link to get selected Google Workspace emails.
Once you get it, just open the email and download them easily on your Mac desktop.
Conclusion
Whenever it comes to some important data it is better to have a backup. Therefore, in this article, we have discussed the same scenario. Though, we have mainly shared methods on how to download G Suite email on Mac desktop here. So, you can get all your emails from Google Workspace using the above methods. But, make sure to compare them with each other and go for the best solution.