Import & Export
Know How to Export Google Workspace Email to PST Format?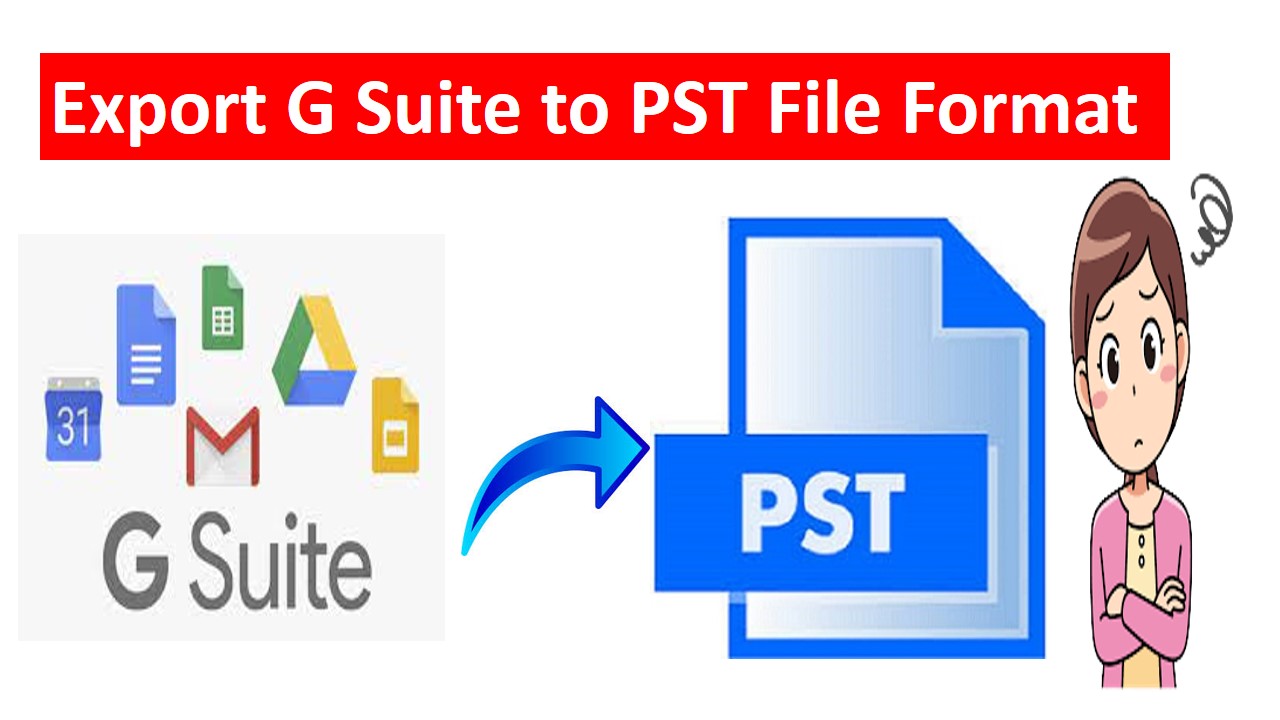 If you're wondering how to export G Suite to PST file on a Mac computer then no need to worry more. As, here, we will provide you with a better solution to export all the required emails from the G Suite mailbox.
However, both G Suite and Outlook are very popular in terms of professional use. Where the G Suite gives the right to the entire company to access Gmail and the suite of office applications. Even G Suite offers the facility to access the Google Drive, Google Sheets, Docs, and more. But, then Microsoft launched Outlook 2019. Due to this, most organizations prefer to switch to Outlook applications to deal with their clients.
But switching from Google Workspace to Mac Outlook is not a simple task as it sounds. But whatever, it is, in this article, we will going to discuss all the possible methods to export G Suite mailbox to PST format on Mac.
Export G Suite Mailbox to PST File on Mac For Single User
To process this export task of the G Suite account you must proceed with the below manual steps –
Step 1 – Enable IMAP in Your Google Workspace Account
To begin this, just login into your G Suite account, choose the Settings option
Tap on the Forwarding and POP/IMAP option in the second step
Now, make sure to enable the IMAP option and Save the Changes that you have done so far.
As of now, you have done with the required settings in your G suite account, now, let's proceed with the second step
Step 2 – Configure G Suite Account into Mac Outlook
Now, to export G Suite to PST, the next step is to configure it into your Outlook application on Mac machine –
Here, open the Outlook application,
After that, navigate to the File option from above and tap on the Add Account in Info Section
Here, enter your email credentials and hit the Sign-in button
As a result, you have successfully configured your G Suite account into Outlook. Just finish it by clicking on the Done button as given.
Step 3 – Export G Suite Mailbox to PST Format on Mac
To complete this entire task, you need to export the mailbox emails from G Suite or Google Workspace. Just go to the File > Open & Export > Import/Export option
Now, just choose the "Export to a file" option and tap on the Next button to move further
Pick the folder containing the G Suite emails and hit Next to proceed
Afterwards, browse the location to save the resultant PST file on your Mac machine and hit the Finish button.
As of now, you have a PST file containing the data of the G Suite mailbox. Now, it is up to you to import it any Outlook application as per the operating machine.
Major Drawbacks of Manual Method by Configuration
In this method, you will face certain limitations while export G Suite to PST file on Mac computer, these are –
The major one is you will need an Outlook application with proper configuration.
Moreover, when you configure the IMAP, it will only Sync the Inbox Data of your Google Workspace. That means, no other data from your G Suite mailbox will be exported.
Besides, it does not allow the configuration of multiple G Suite users' accounts at once.
Above all, this entirely manual process to export G Suite mailbox to PST task is a bit technical process. Hence, you must have the proper knowledge of technical terms to perform this task manually.
Best Solution to Export G Suite to PST on Mac OS
The above methods are not reliable as they seem, that's why we recommend you to go for the professional solution. So, for this issue, we suggest you to choose the Best Google Workspace Backup Software. As this is the one solution that easily allows you to export the entire mailbox from the G Suite account to PST format on Mac desktop.
As you have seen above that the manual method is quite lengthy to perform this task. Therefore, you must choose this automated yet quick solution to get the emails from the G Suite account in a PST format.
The best thing about this software is it's not just quick but will let you export Google Workspace email to PST and another file format. So, if in case, you need another format to import it into a different email client, even then this would be a wise choice to choose.
Now, let's understand this solution in depth with its working steps for all Mac machines.
Steps to Use the Tool to Take Out Google Apps Emails
First of all, download the software on any Mac machine, and follow the steps as stated below-
In the initial screen, enter your active credentials of G Suite account, tap Login
Then, from the next window, choose the PST option as given in the export section
Now, tap on the Advance Settings and apply the settings as necessary
In this step, you can decide on any location path by tapping on the Change button
At last, hit the Start Backup option from below to export G suite to PST format on Mac computer.
Conclusion
However, Google Workspace is way better than the other email clients. But, sometimes, the urgency or some work-related issues, it becomes necessary to export G Suite to PST format. So, for that, in this article, we have suggested the best methods. Here, you have got the idea that which one will be more suitable for your query or not. But, in case, if you're still unable to find out the correct one for yourself, then we would recommend you go with the automated solution. That's how you learn to deal with such issues.