Import & Export
How to Export Gmail Emails to Outlook with All Mailbox Folders?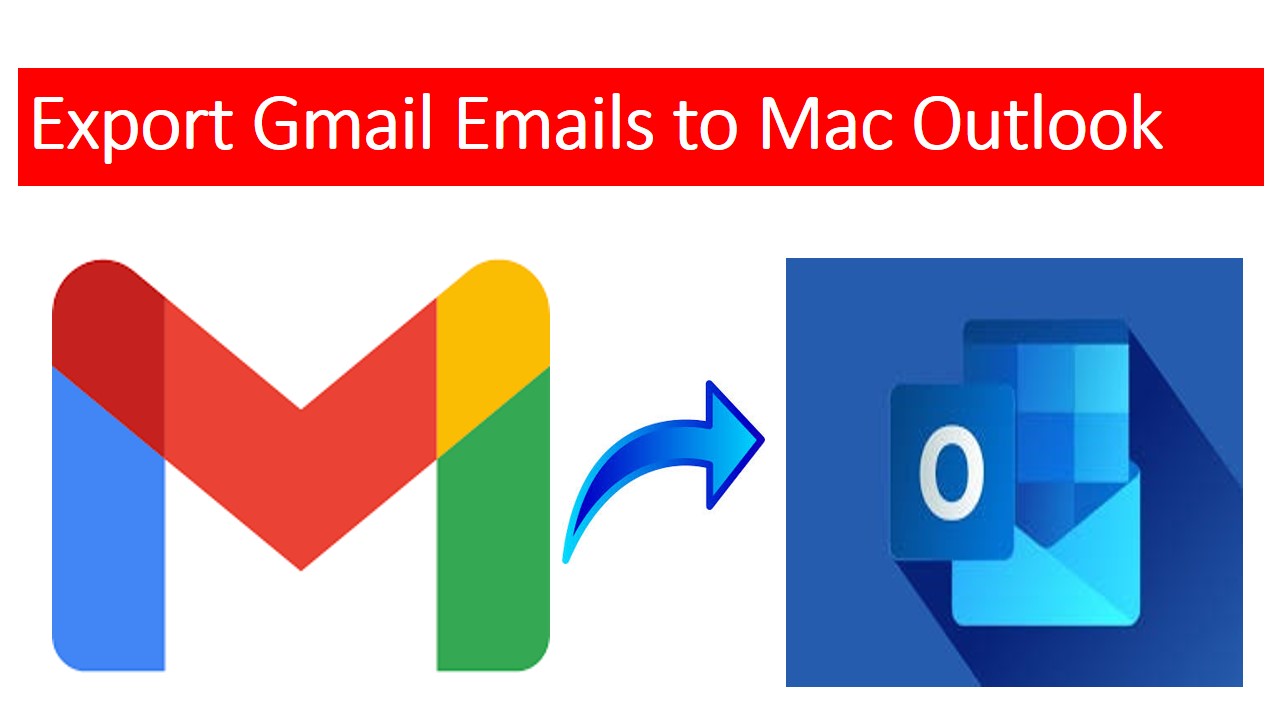 Summary: The Internet has now become a need of the hour. However, its availability cannot be sure every time. Therefore, it is important to have the data in a format for which you do not require internet connectivity. So, here we have come up with a solution to export Gmail emails to Outlook on operating machine in simple steps.
Well, in such scenarios, creating a local copy of your Gmail database on the local system is the best option. After that, you can access your required emails even if you are not connected with the internet.
Apart from this, sometimes Gmail Mail is slow and takes much time to compose a new email while Outlook for Mac responds quickly. However, there are several users who do not know how to export emails from Gmail to Outlook. In this post, we are going to focus on the same issue and its solutions.
Top Strategies For Migrate Gmail to Outlook for Mac
There are two top techniques that you can use for exporting required Gmail emails into Outlook –
How to Export Gmail Emails to Outlook Instantly?
The simplest method for achieving this goal is by using a professionally tested application. Here, we are describing one for transferring the entire Gmail account to Outlook for Mac-
Mac Gmail Mail Backup Tool is one of the best solutions to create a local copy of emails from a single Gmail account on Mac OS X even without any trouble. Moreover, this advanced utility allows you all to execute the task more precisely and efficiently as it enables you to export emails from selective folders.
With the help of its Date Filter option, you can just take out the data of a particular date range. Along with these, it allows you to export your emails from Gmail in PST file format. Later this file can be imported in Microsoft Outlook or Outlook for Mac.
Also, one can free up the server space after they are successfully able to transfer emails from Gmail to Outlook with its Delete After Download facility. The best thing about this software is that it allows you to view Gmail emails in Outlook without any hurdle.
Step by Step Guide to Perform the Export Process Directly
First of all, download and install the utility on Mac OS, follow the given steps to export emails from Gmail to Outlook-
Launch the tool on your Mac PC and enter the Gmail login credentials > Login
Secondly, choose the PST file option form email format to export the data in the same format
Just after this, you can apply the filters for the Gmail emails as required to transfer
In this step, select the destination path on your desktop where you want to keep the exported file
At last, mouse-click on the Start Backup button to begin the export process of the Gmail mail emails.
As of now, you have the file in the Outlook supported format, so you can simply import it on Windows Outlook or Outlook for Mac-
On your computer, open Outlook for Mac application first
Go to the File option from the initial screen once it opens, select Import
Now, from the Import wizard just check the Outlook for Windows Data File (.pst) option
Locate the folder on the location where you have stored the exported .pst file on your system >> Import
Once the import is completed, click Done, you can access all data on the navigation pane under On My Computer.
Highlighted Key Features of the Automated Utility
Using this software, you will be able to know how to export Gmail to Outlook easily. Moreover, it provides you different features, so, let's know about it-
This tool is best way to transfer Gmail emails to Outlook application along with their attached files.
Likewise, it is available for both Windows and Mac operating system. So, you can use this automated program on latest or new version of any OS.
If you want to take out the just specific folders then it allows you to export Gmail emails to Outlook on selective basis.
Also, there is an option as Naming Convention which allows you apply the different naming patterns.
Additionally, once you're done with the export process, you can even delete all the emails from the Gmail account.
Not just that, but there is an Pause and Resume option if somehow your exporting emails of Gmail process stuck in between.
How to Export Emails from Gmail to Outlook Manually?
Open your Gmail web client and click on the Settings menu
In Forwarding and POP/IMAP tab, select Enable IMAP
Hit Save Changes button
Now, open Outlook for Mac application and click on the Tools tab. Select Accounts…
Click on the "+" button and choose Other Email option (or Email.. in Outlook 2011)
Type your email address and Password, in the respective fields
Type the username in the User name field
Enter the following information for your server settings to export Gmail emails to Outlook:
Account Type: IMAP
Incoming server: imap.gmail.com
Outgoing server: smtp.gmail.com
Make sure Use SSL to Connect box is checked for each server
Click Add Account
Your account will be configured now and emails will start syncing
Some users may need to change the app security settings while using a non-google or android email program. For this, sign in to your Gmail account and click Google Apps >> My Account In Sign-in & Security section, choose Connected apps & sites
Scroll down the screen until you get the Allow less secure apps option and turn it on. After this, Mac Outlook will save all your Gmail emails locally in OLM file format. As a result, you can access them even in the absence of internet connection.
Observational Verdict
Gmail Mail is the best platform for email communication and it is also the least expensive. However, it does not store its database on the local machine. Hence, you cannot access your emails without WiFi or internet connectivity. Due to all such reasons, the need to export Gmail emails to Outlook occurs. Here, we have disclosed some simple manual and automatic workarounds on how to transfer emails from Gmail to Outlook. Now, users can opt for any method as per their preferences and available time.