Outlook for MAC
Best Solution to Export Thunderbird Calendar to Outlook | Find Solution Here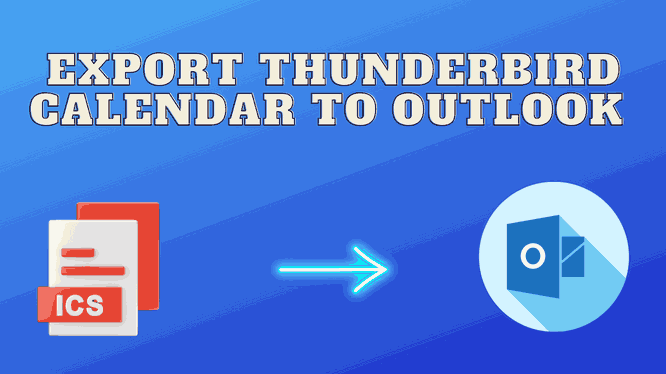 Stuck in a situation! Were you have to export your Thunderbird Calendars data to Outlook? If yes, then you are at the right place, this guide helps you through providing the best solution to export Thunderbird calendar to Outlook. So, stick with this article till the last line for get quick and reliable way for Thunderbird Calendar conversion.
Thunderbird is an email clients which contains some great function in which calendar is one of the them which is basically used for managing meeting, event, schedule. But sometimes due to some reasons users want to export their Thunderbird ICS calendar files to Outlook application. On the another hand, Outlook is popular application globally. 
Also Read: Convert ICS Files Into CSV on Mac
Transfer Thunderbird ICS Files to Outlook | Conventional Way
To export Thunderbird calendar to Outlook, first you have to export calendar ICS files from the Thunderbird. After exporting ICS files then you can import ICS to Outlook. 
Step1: Export ICS files From Thunderbird
First, open Thunderbird application on your device. 
Then, select Events >> Tasks Tab and hit Export option.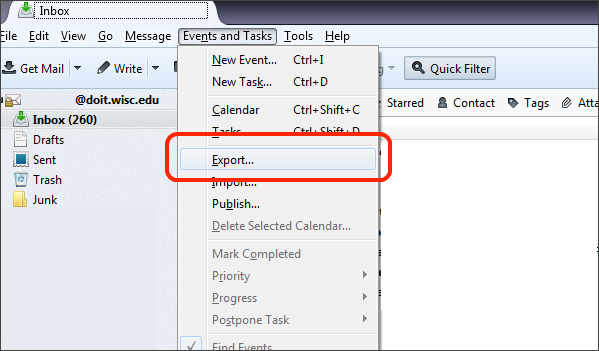 Select particular calendar and click Ok.
Click Save as option and save ICS files and provide names to exported calendar.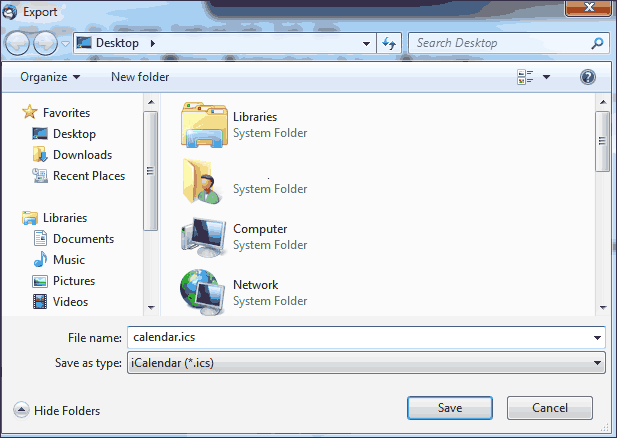 So, your selected files are exported and saved successfully. Now, you can export your ICS files to Outlook application, just follow the steps given below.
Step2 : Import Exported Calendar Files to Outlook
Open Outlook and select File tab. 
Then, select Open & Export option and click Import/Export button. 
After that, select (.ics) or (.vcs) option.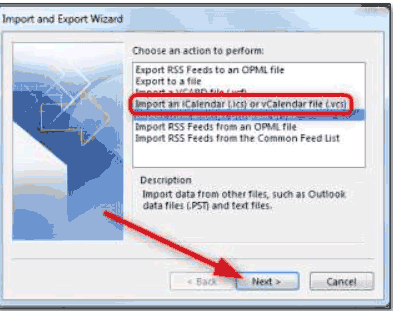 Browse file which you exported from Thunderbird.
At last, click Import option to start the conversion process. 
Smart Solution to Export Thunderbird Calendar to Outlook Application
The above mentioned manual technique is capable to export Thunderbird calendar to Outlook. But if we see it from non-technical users point of view, then it will become so difficult and it consumers lots of time also. So, we are here with one of the best technique for the Thunderbird files conversion ICS Converter Tool.
This software is not only compatible to convert ICS files into PST format. This software can also convert your calendar files into multiple format like HTML, PDF, TXT, CSV,  etc. There is no file size restriction and demo version also available through which you can know more about the software and the conversion process. 
One by One Instructions to Export Thunderbird Calendar
First, Launch software into your device. 
Add ICS files by click Add file options.
Select PST option from Export Type option.
Go to Advanced Setting option to apply filters. 
Export button to start exporting process. 
Final Words
In this technical guide, we have discussed multiple of solution to export Thunderbird calendar to Outlook. Above we discuss the manual and the automated procedure for ICS files conversion. So, we suggest you to go with the automated solution for the quick & easy solution.