ICS
How Can I Convert ICS Files to TXT Format with All Data?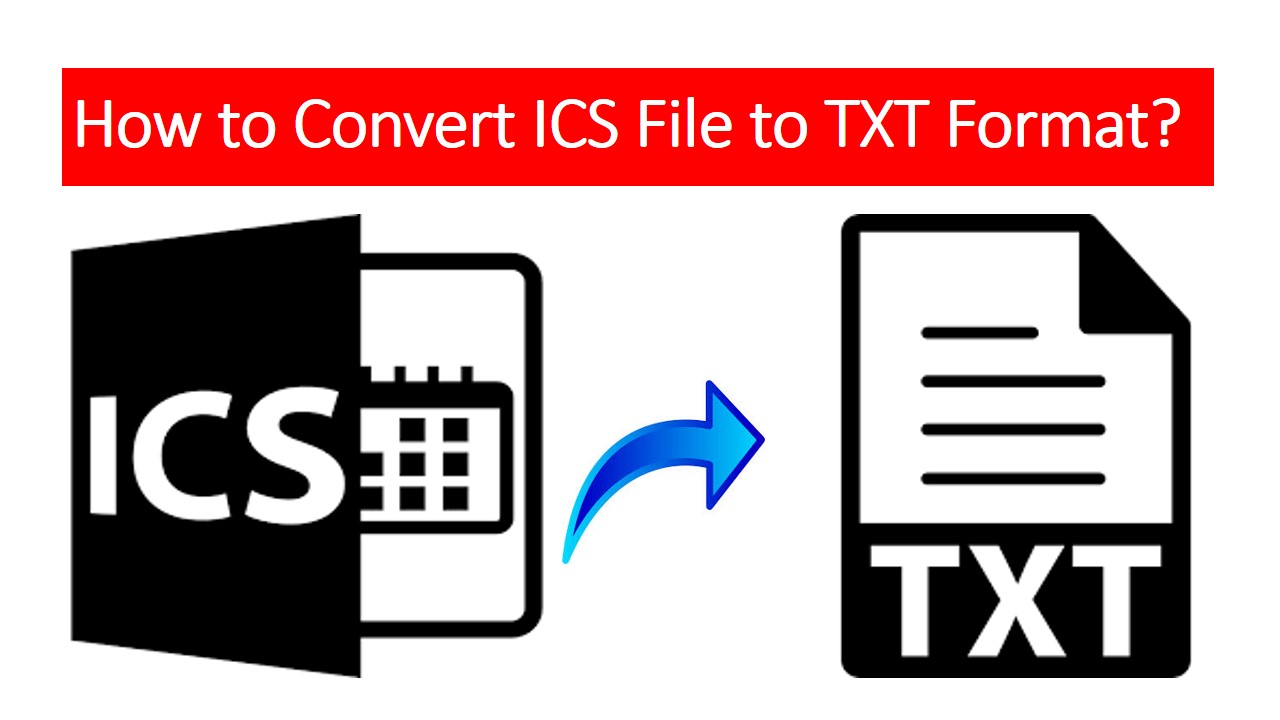 Summary: Do you want to know how to convert ICS files to TXT file formats? Then, this blog will be helpful in resolving your query, here in this article we try to provide best process to complete process. So, stay tuned with this article to get instant and quick solutions.
ICS files stand for (Internet Calendar Scheduling) file, it is saved in a global file calendar used by multiple email clients like Google Calendar, Notes, Apple Calendar, etc. It allows users to share calendar details or data on the internet. 
On the other hand, TXT files can be open in any word processing application and or in any text editor. Moreover, there is no size limitation, it can store a huge amount of data. These are some reasons why users search for this query to perform the conversion. So, let's get straight to the procedure. 
Self-Working Solution to Transfer ICS Files Into TXT Format 
Although, we won't recommend you for the manual solution because the solution is time-consuming, lengthy, and contains limitations. Moreover, if you are a non-technical user then it is hard to complete the conversion.   
No need to worry! That's why we are here to help you out in such case. We recommend you Mac ICS Converter to convert ICS files to TXT, PDF, PST, iCal, HTML, CSV, or much more. This tool is specially programmed for both technical and non-technical users. Hence, all users can complete the conversion process without facing any hassle. 
There are multiple reasons why to choose this solution to import ICS files to TXT file format. First thing, this automated solution can complete the whole conversion in a few clicks. There are multiple features of this software that you all get to perform on all version of Mac machine. 
Steps to Convert ICS Files to TXT Format
Download

&

Run

the software on your Mac computer to transfer the required ICS files 
Next, select Add Files or Add Folder button to select ICS files from the computer
Now, just select the TXT File format in which you want to convert
After this, apply the Date Filter according to the conversion 
Lastly, click an Export option to start the conversion process. 
Now, your selected files are successfully converted and saved into TXT format easily on your computer.
Let's Wrap Up 
In this technical write-up, we talk about the query how to convert ICS files to TXT format. Most of the users looking for the solution, we try to provide you the best solution through this article to get quick solution. This procedure also provides you the demo version of the tool to try and perform conversion process will work.