Outlook for MAC
How Do I Import Yahoo Mail to Mac Mail Instantly?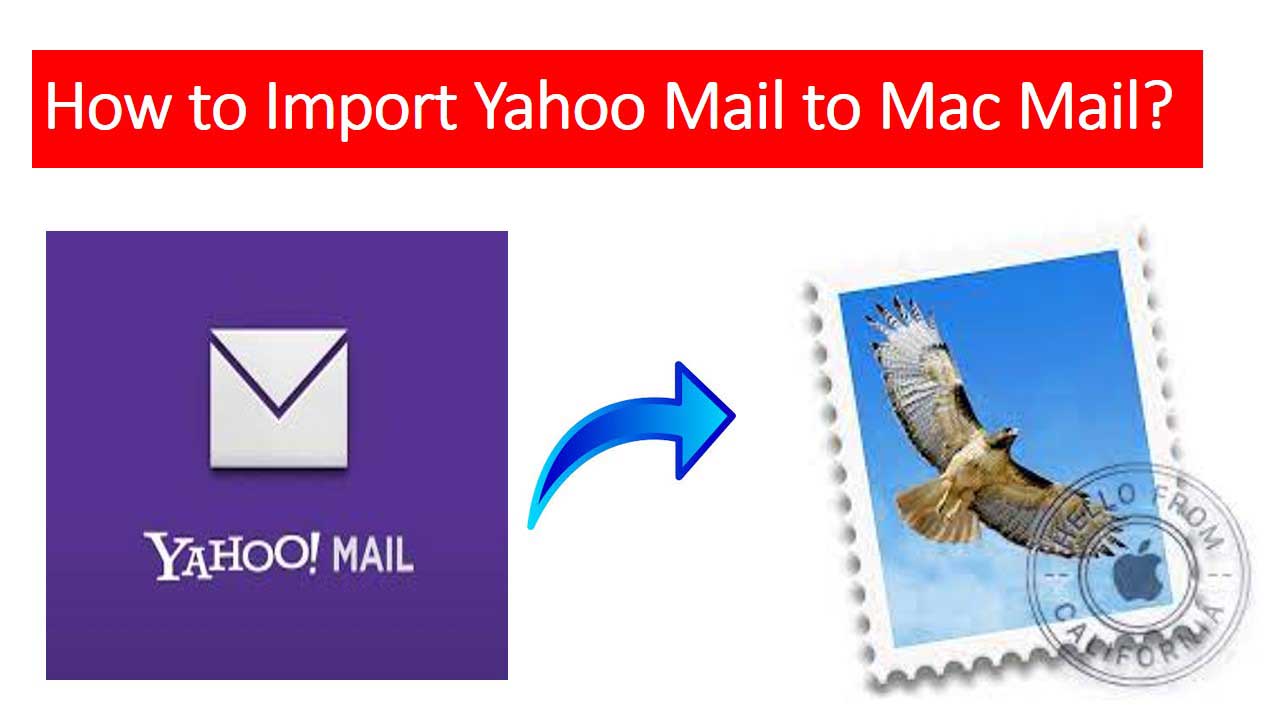 Summary: If you're looking for a solution to move from one email client (Yahoo Mail) to another. Then, here, you will get all possible answers to import Yahoo mail to Mac Mail. You will be able to process the transfer process of Yahoo folders into Apple Mail on a Mac machine. So, if you really want to know then stick to this article till the last.
However, there could be multiple reasons which influence the users to move from one email client to another email client. Recently, a few of them asked the query for the same –
I have more than thousands of Yahoo mail emails along with their attached files. Also, I do have different computers in which one of them is a Mac. So, for that, I need to import Yahoo mail to Apple Mail. Can someone help me out with this procedure? Although I have tried the manual approach for the same, it was quite tricky and lengthy. So, I'm looking for a quick and reliable solution.
Keeping this user query, we are here with solutions to resolve this query in the best way.
Best Approach to Import Yahoo Mail to Mac Mail
The best approach for importing is using a professional approach, that is reliable and you can trust. That's why we have come up with the best MacWareTools Yahoo Mail Backup Tool. Using this program, you can easily save all Yahoo emails to computer in Apple Mail-supported format. Then, you can import that resultant file into Mac Mail easily.
Moreover, you can literally secure your entire Yahoo mail in one place using this automated program. It helps you to do this procedure on all versions of the Mac operating machine. Also, this self-oriented application comes with advanced options that help to perform the procedure without any change in data. So, once you operate this tool on your Mac machine, you will get the resultant file as it was earlier.
With the help of this tool you can transfer the Yahoo mail into MBOX format, then just import it into Apple Mail or Mozilla Thunderbird application. Even, though this tool is available on all versions of Mac machines, hence, you can go either with the latest version or the earliest version of the tool. Even you can easily backup the data of Yahoo mail into PST file, PDF format, MSG, EML, etc.
Features of the Automated Program on Mac
The best thing about this tool allows you to delete multiple emails in Yahoo on Mac after importing. So, you can check the delete after download feature you can remove emails for storage space.
Moreover, this self-operated software even provides features to print Yahoo email attachments without affecting the data.
Additionally, you can go for the free version of this software to try this out. Using this free demo version you will know how to import Yahoo mail to Mac Mail and learn to backup Yahoo contacts on Mac.
On top of that, you all can operate this automated tool on Mac machines irrespective of their versions.
Even there are other features available for all users like naming conventions, attachments, and other file formats to move data.
If somehow you need to add Yahoo business email into Mac then this software will worth it to use.
Also, it depends on you if you want to take out some specific Yahoo mail emails or multiple files or folders to Apple Mail.
Guide to Import Yahoo Mail to Mac Mail
Download and install this automated software on your Mac computer, then, follow the step-by-step guideline –
1. First of all, run the tool and provide the Yahoo Mail account credentials to login
2. Secondly, pick the MBOX format from Select Export Format section to import Yahoo Mail to Apple Mail
3. Afterwards, mouse-click on the Advance Settings option to apply settings. Here, you can check or uncheck filters such as date filter, delete after download option, and selection of folder
4. Then, make sure to choose the destination path for preserving the output MBOX file
5. Eventually, click on the Start Backup option to begin the conversion process without any emails duplicates.
6. Now, once you get the MBOX file, for importing it into Apple mail. Just launch Mac Mail on your Mac machine and click on File >> Import Mailboxes
7. Then, from the Import wizard, select the Files in MBOX button and hit the Continue icon
8. Choose the MBOX file, and click on Choose option. Once you tap on the Choose, a new window pop-up on the screen that indicates the selected data file path. Here, you need to click on Done to complete the adding Yahoo mail to Apple Mail procedure.
Conclusion
In this article, we have explained the best method to import Yahoo Mail to Mac Mail. So, like other users, if you also simply move to Apple mail from your Yahoo account, then the above solution is the better one to go for. Using this automated tool the entire procedure will be quite easier to perform. The best thing is you can keep the trial version of this software to understand the procedure in detail for free, and add the file in your Apple Mail easily.