MAC Email
,
MAC OS
,
Yahoo mail
Why is Yahoo Mail Not Working on Mac Mail? Fix Manually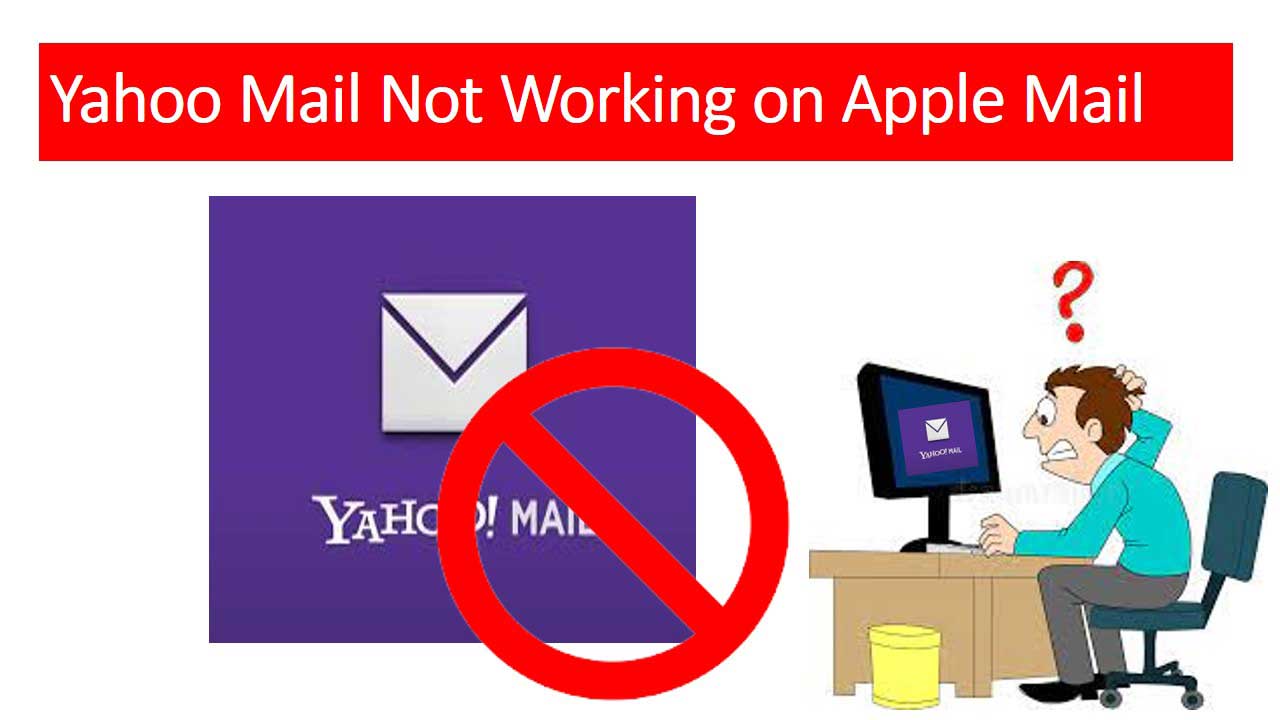 Summary- It might be possible that you are facing Yahoo Mail not working on Apple Mail issue and due to that you are here. So, today, in this blog, we are going to discuss some best techniques to fix this why is Yahoo Mail stopped working on Mac issue.
Basically, many users want to add their Yahoo account to Apple Mail for their convenience so that they can easily manage their email accounts in one place. But sometimes while adding their account they are not able to do that, hence, many users facing this issue. The fundamental reason behind this issue is that you are entering the wrong credentials.
But along with the wrong credentials, this issue also occurs due to technical failures or invalid settings. So, by fixing these wrong settings or configurations, one can easily resolve this problem. Now, let's get deeper into the blog and try to resolve the issue.
Fix Yahoo Mail Not Working on Apple Mail Issue Automatically
All the manual methods which are given below are so lengthy and are not able to fix this issue completely. Hence, in this situation, you should go for the Mac Yahoo Mail Backup Tool. This utility gives you an option to save Yahoo emails on computer hard drive. Moreover, using this automated tool you can export the file into MBOX. After the completion of this conversion into MBOX you can easily import this file to Apple Mail. Or if necessary just transfer the Yahoo account data into Thunderbird application without losing data.
This self-operated tool not only gives you the MBOX option it also provides multiple file formats supported by different email clients. This software is completely a safe utility that is compatible with Mac OS 10.8 and all above versions. Likewise, once you will be done by fixing the issue, you can clean up Yahoo mail on Mac OS easily.
Processing the entire procedure is not hard at all, you can easily operate it even if you're novice user. Because of its easy to use graphical interface you can know how to resolve Yahoo Mail not working on Mac OS.
Guide to Perform the Instant Procedure
First of all, download the mentioned software on your Mac machine, then, follow the guidelines as given –
1. Run the application and enter your Yahoo Email account credentials to fix Yahoo Mail not working on Mac Mail
2. Secondly, choose the MBOX format or any required format from Export Format
3. Afterwards, tap the Advance Settings option to apply required settings on Yahoo Mail
4. Now, just decide the destination path to save the output file
5. Eventually, tap on the Start Backup option to begin the process to fix the said query.
Fix Yahoo Mail Not Working on Apple Mail Issue Manually
As we said above, this issue happens because of invalid configuration settings with the Yahoo Mail account. So, here in this section, we are going to discuss some manual methods to fix it. Basically there are multiple manual approaches that you can use and apply for resolving Yahoo Mail not working on Mac problem. Hence, follow any of the below mentioned strategies and make the best out of them.
#1: Separately Login into Yahoo Account
Check your Yahoo account is working properly or not just login to your Yahoo account separately. To do this follow the below steps:
First, on your Mac machine, open any web-browser and go to the Yahoo login page
Now, sign in to your Yahoo Mail account to fix Yahoo mail not working on Mac issue
After that, compose an email message and your own email address in the To field
Eventually, click on the Send button to send the email and check if it is received or not.
This was the first manual method that you can opt, but if it fails then just move to the another manual approach.
#2: Look Out for System Update Manually
Every company releases its OS update at a regular time interval and Apple also does this. So check for the update. Because sometimes if you are using outdated operating system then you may face this type of issue. Hence, to ensure that you are updated and if you are not then go and update your Mac operating system first.
But, if even after updating the Mac OS you are unable to find out the solution for the query, then, you can try the next method.
#3: Manual Approach to Remove and Add Yahoo Account
Sometimes due to an unexpected shutdown, email data gets corrupt and it restricts your from using Yahoo emails. Therefore, in that situation, you can re-configure your Yahoo account in your Mac Mail. For doing this, check out the steps that help in resolving Yahoo Mail not working on Apple Mail issue.
First, open your Mac Mail on your machine
Now, click on Menu and select the Mail option
After that, select Preferences as the option
Select the Yahoo Mail Account that you want to remove or which is not running properly
Now, click on the OK button to remove your account.
Once the account is removed from Mac Mail, add the same account again. It should resolve the said issue but if not, then you should go through the next manual method.
#4: Disable Antivirus App to Yahoo Mail Not Working on Apple Mail
Sometimes the Security applications like the antivirus program contradict the features of Yahoo Mail. As a result, Yahoo Mail not working on Mac Mail occurs. So, to fix this you can simply disable all the security applications from your Mac machine system and then try to open Yahoo mail on Mac again.
#5: Manually Check For Auto-Forwarding Feature
There is a feature called Auto Forwarding in Yahoo mail if you have enabled this auto-forwarding feature in the Yahoo Mail account, then you may stop downloading messages on Mac Mail. Follow the below steps to check the settings.
First, click on the Settings tab
After that, Click on Auto Forward
Now, you can see all the rules you have set for Auto-Forwarding. Disable the unnecessary settings and you will be able to fix Yahoo Mail problem easily.
#6: Server Address Error Manually
If you are facing Yahoo Mail not working on Apple Mail, then this issue can be caused by the email server. So, look at the server address settings and ensure that you have entered the right server addresses. As a result, it will fix all bugs that are coming in Yahoo Mail account. But, if unfortunately it won't either then you can forward to the next approach.
#7: Manual Approach to Restart Apple Mail App
To know the answer why is Yahoo mail not working on Mac Mail, you can try the restart option. By doing this, you can stop the background processes on your Apple Mail account. For doing this, just press Command+Q from the Mail application and start the application again on your Mac machine.
#8: Check Account Login Info
If all the above manual approaches fails to resolve this particular issue of Yahoo Mail, then there is still a manual method left that you can try. For doing this, just check out the login information. As we said above that the main reason for Yahoo Mail not working on Apple Mail is wrong login credentials. Now, for this, you need to verify your email address, password, and the demand for authentication as well. This will be resolve the issue, and the Yahoo mail will be start loading again and keep working on your Mac machine.
Conclusion
As we see that there are numerous reasons for this error "Yahoo Mail not working on Apple Mail". So, after considering the reasons here in this blog, we have discussed all the possible free solution to fix this issue. But on the failure of those manual approaches,  we have suggested the best automated solution. It will eventually fix Yahoo Mail problems, as it will allow you to fix Yahoo Mail not working on Mac Mail without data manipulation.