Migrate
How to Import AOL Mail to Gmail Account Manually on Mac?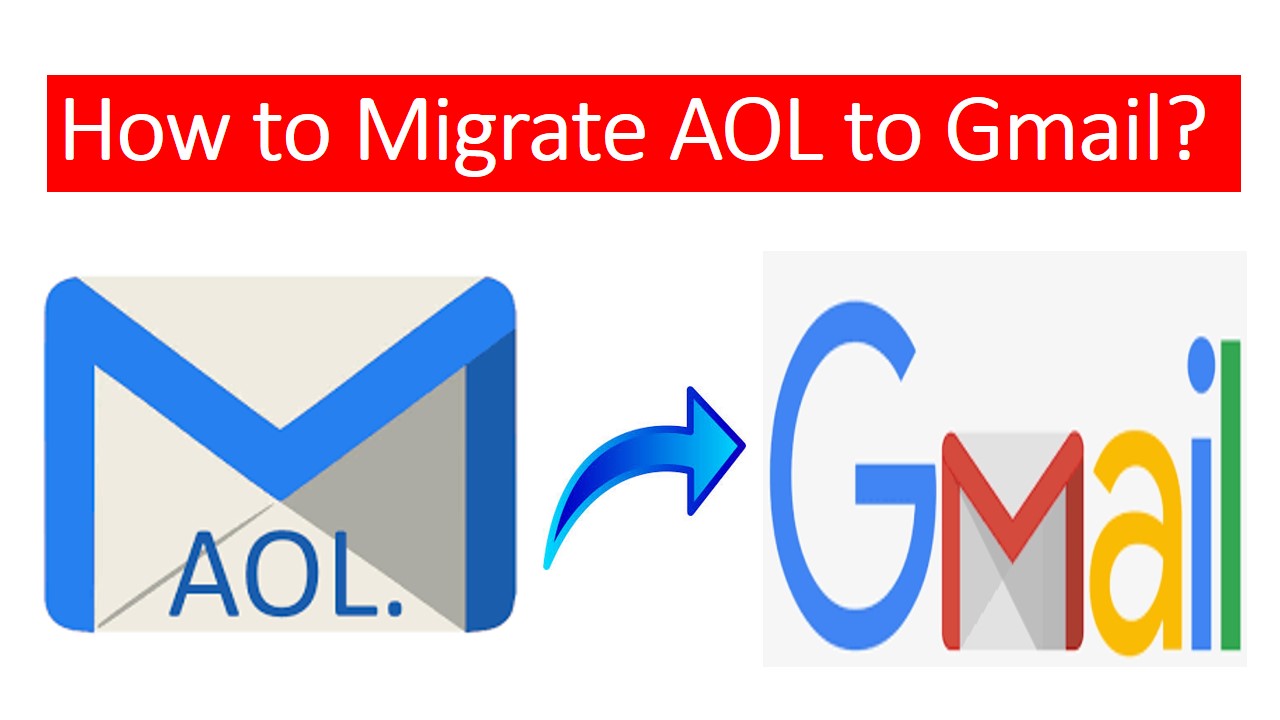 Are you looking for the best way to switch from AOL mail account? Then, importing your emails along with attachments into Gmail account would be a nice decision. Because Gmail app has its own multiple benefits for managing emails. SO, if you're also wondering how you can simply execute this migration process without hampering the data. Then, this article is for you to help. Here, we will provide you with a sophisticated solution that you can use to migrate AOL to Gmail account. So, to know about this migration in detail just go through this article.
Although we all know that Gmail is the most usable email service that comes in handy. It is not just known for sending or receiving emails but to store events, calendars, and all. Therefore, most of the users prefer to migrate email from AOL to Gmail.
User Query: Hi, I am Puneet. I have been working and managing my data on AOL mail. Due to some security purposes, we have decided to move to Gmail. But can I import AOL mail to Gmail without any data manipulation? If it is possible practically to migrate the entire AOL mailbox emails with attachments then suggest me a reliable solution.
How to Migrate AOL to Gmail with Manual Solution?
There is a manual method available that you all can use to import your emails into Gmail account, follow the steps to know-
First of all, just go to your Gmail account that is your destination account
Now, go to the Settings option >> See All Settings option, a new dialog box will pop up
Then, choose the Account and Import >> Import Mail and Contacts option to proceed to transfer the data
From the new dialog box, you need to enter the Yahoo mail email address, and tap Continue
After this, check the required checkboxes and the import process of AOL mail data will begin
Once the process begins, it will create a new folder just below the labels option on your selected Gmail account.
Limitations: This is quite a slow process to perform the entire migration on your computer system. Hence, it is not the best one to choose if you have a large number of emails to migrate email from AOL to Gmail. With this method, you cannot even switch data from multiple AOL mail accounts, as there is no such option.
Transfer Emails from AOL Mail on Mac Instantly
If you do not want to take any chances with your crucial data of AOL mail while importing them into Gmail. Then, we recommend you to go for the IMAP Migration Software for Mac OS. This is the program that helps to migrate AOL to Gmail with all email folders of the mail.
During the migration, you will not face any data manipulation and can easily import all emails in your Gmail account. Even, operating this tool is quite easy because of its easy to use interface. The best thing about this software is the capability of importing emails along with attachments.
This is a smart utility that can have multiple features integrated. All those emails can be selected as per the requirement for migration.
Features of the Smart Automated Utility
There are several integrated features that this tool provides to migrate AOL to Gmail account, a few of them are-
New Emails Migration– To prevent any AOL mail folders email duplicates during migration there is a feature that will only transfer new emails. So, using the Delta Migration option, you can transfer the data that you haven't migrated yet from AOL mail to Gmail
Simple GUI Interface – Most of the users among you may be from non-tech backgrounds who do not aware of the high-tech core. Therefore, this tool is for both technical and non-technical users to operate because of its simple Graphic interface.
Date-Filter Option – This professionally tested software provides a Date Filter feature that is helpful to only transfer selected emails from the AOL mailbox. So, you can set the date range accordingly to import AOL mail to Gmail messages as per a time period.
Multiple AOL Mail Migration – In case, you want to migrate emails from multiple AOL mail accounts then it is possible with this software. As it allows you to add multiple AOL mail accounts to the software using the Add option. Then, initiate the migration process in one go of all selected accounts.
Folder Structure Maintenance – Once you start performing the migration with this tool on Mac machine. You will get the exact folder hierarchy as it was earlier in the AOL mail account. Hence, it is another benefit to choosing this smart software.
Compatible with All Mac OS – The best thing about this automated software is you can access this tool on any version of Mac OS. As it can easily work on the latest to earlier versions of Mac operating machine. That mean, it is capable enough to run on Mac OS 12.0, Mac OS 11.0, Mac OS 10.0 and all below version without changing in data.
Steps to Migrate AOL to Gmail Directly on Mac
To perform this migration, download this utility on any version of the Mac OS. After that, follow the steps to import AOL mail to Gmail –
You can read the few given instructions from the initial screen for this automated software and press the Continue option
Afterwards, just choose AOL mail as the Host Name and provide the User Name and Password from which you want to transfer emails
Now, in the Destination IMAP Account, select the Gmail option, and enter the User Name and Password of the account in which you want to access all imported emails
To transfer emails from multiple AOL Mail accounts in one go, select the Add option
Following this by tapping on the Advance Settings to transfer AOL folders to Gmail process
Now, finally, click the Start Migration option to begin the migration process of AOL emails with attachments safely with all folder hierarchies.
Conclusion
In this article, we have discussed the solution for how to migrate AOL to Gmail account. For a smooth and secure migration, we have even suggested the best manual and automated ways. You can opt the manual method for importing emails into Gmail account, but it has some drawbacks. Hence, using the mentioned automated solution you can directly transfer all AOL mail without interrupting the data integrity. Moreover, you can even go for the free trial version to try it out first.