AOL
How to Download AOL Emails to Computer Hard Drive on Mac?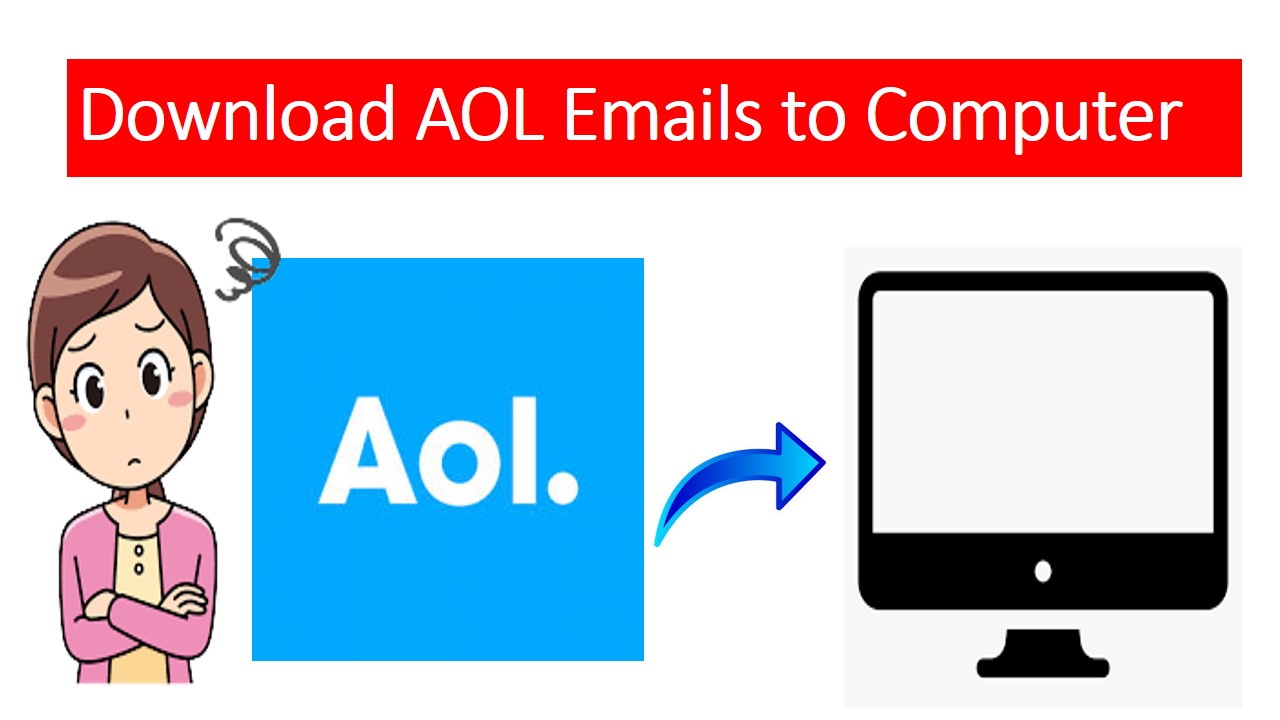 If you are one of those people who access multiple email services to manage data and one of them is AOL, welcome. You may want to download AOL emails to computer, well, this is the perfect page for you.
This article will give you an explanation on the expert solution to backup your emails. Since technology is evolving rapidly, our needs and the wish to fulfill them are also growing. AOL, American Online, provides various functions for emailing services.
Managing data for both your personal and professional work becomes tedious using only one email service. There could be a desktop-based email client that you may be using along with AOL.
This can be a reasons for which you may want to save AOL email to computer. Or even sometimes, you may be facing AOL email not working on Mac desktop issue. So, in this case, it is quite better to backup AOL emails to external hard drive on Mac. Also, this helps with keeping a backup of your data for keeping it safe and away from all the threats leading to data-loss.
Imagine, 2 important things can be done by downloading your messages to your local hard drive.
Wondering how to backup your emails from AOL mail though?
Don't worry, we have got it covered for you. Just stick till the end of this write-up and you will get all the solutions and answers to your queries.
How Can One Backup Emails from AOL to Mac Hard Drive?
To perform this operation, we have three methods here that you can use for fulfilling your purpose. One is the intelligent way using which you can quickly download AOL emails to computer on Mac without any troubles and in a short time-span.
The other two methods are rather manual which are free but somewhat not so suitable. Well, let's start with the intelligent solution to not waste any of your time learning about the manual methods and their limitations.
Intelligent Method to Download AOL Emails to Computer
It is an easy process to export your data to your desired location with the help of this smart technique. For that, you just have to download the Mac AOL Email Backup Tool on your Mac OS machine and use the multiple backup features offered like PST, MSG, MBOX, EML, & PDF.
Use the Date-Filter feature for selective email export and keep the folder structure the same via Maintain Folder Hierarchy function. You can even use it if in case if you want to add AOL email to Mac mail for further use. Moreover, it is quite helpful to add verizon emails to Apple Mail.
How to Backup AOL Emails to External Hard Drive on Mac?
1. Launch the tool to download AOL emails to computer, enter the correct credentials and Login to your account.
2. Select the file format for end result and fill in the Browse field with the location for your exported files.
3. Go to the Apply Filter option to make use of the Date-filter and set dates for selective data migration.
4. To remove the transferred emails from your mailbox, click on the Delete after Download button and confirm.
5. Lastly, click on the Start Backup button to complete the process to save AOL email to computer.
The Delete after Download option allows you to free up space from AOL account server by deleting those emails that you have downloaded on external hard drive.
By using the Incremental Backup feature, you can export only certain files from your mailbox. After the first backup, you can go through your mailbox again and scan it for any new data arrival. If any email is found, this feature will only backup AOL data to avoid duplicity issue.
Download AOL Emails to Computer Manually on Mac OS
There are two manual methods that you can use to know how to backup AOL emails to external hard drive. For this, you can use the Print Message feature or the View Message Source feature. Both these techniques work fine for a few email messages but not for multiple. However, these also have certain limitations that we will explain later.
Manual Method 1 – Backup AOL Emails Via Print Message Feature
1. Go to https://login.aol.com/ and enter the sign in details for your account.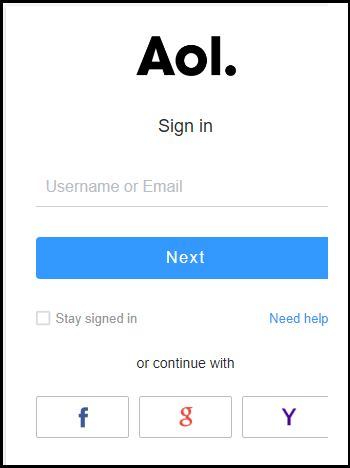 2. Open the email you want to download and click on the More button.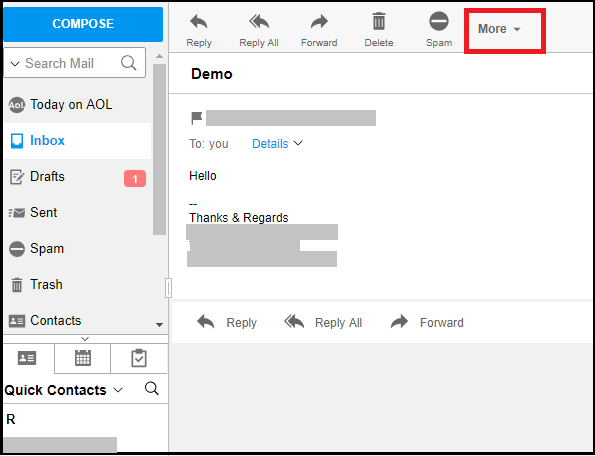 3. From the drop-down menu, select the Print Message option to save AOL email to computer.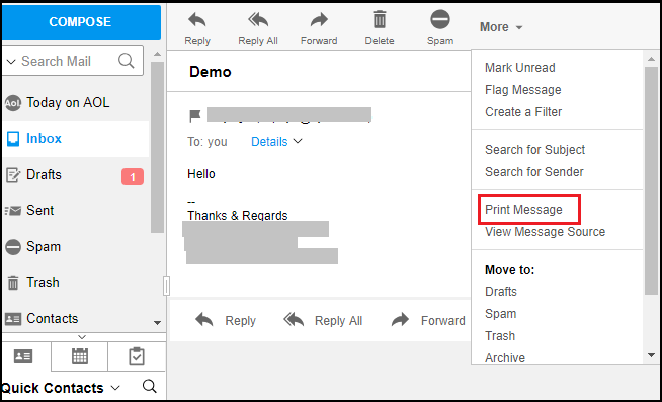 4. Here, click on the Change button to choose the format of the files.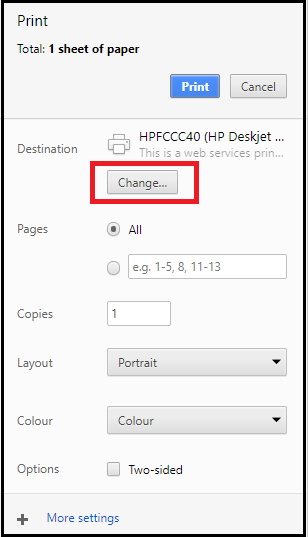 5. Select the Save as PDF option and hit the Save button.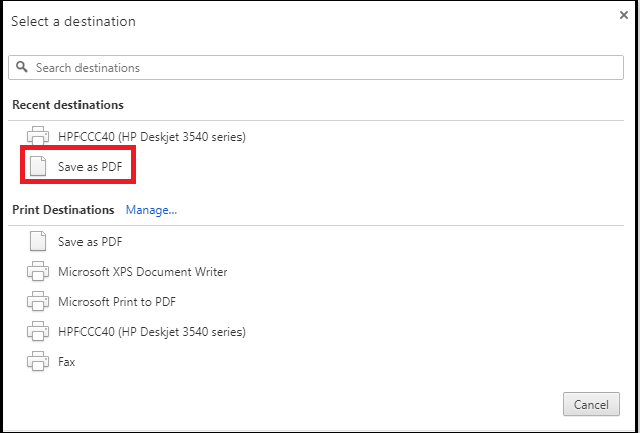 6. Choose the destination path of the files and click Save to save AOL emails to computer on Mac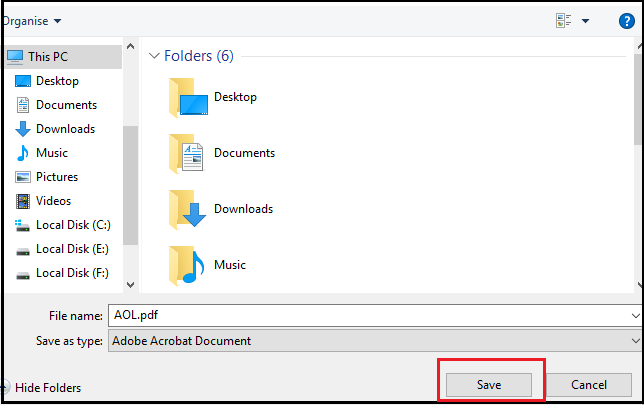 Limitations:
You can only save one AOL email at a time on your respective Mac machine.
Moreover, this manual method does not support bulk option to download emails
Also, it becomes a really time-consuming and lengthy method for saving multiple emails.
If you want another approach, take a look at the second manual method to perform this task.
Manual Method 2 – Download AOL Emails to Computer Using View Message Source
1. Initially, login to your AOL account by entering the username and password.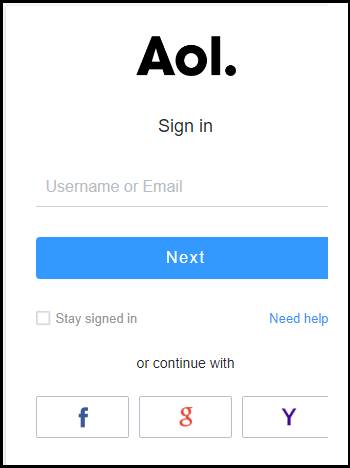 2. Now, select the email to be exported and open it. Hit the More button at the top of the email message.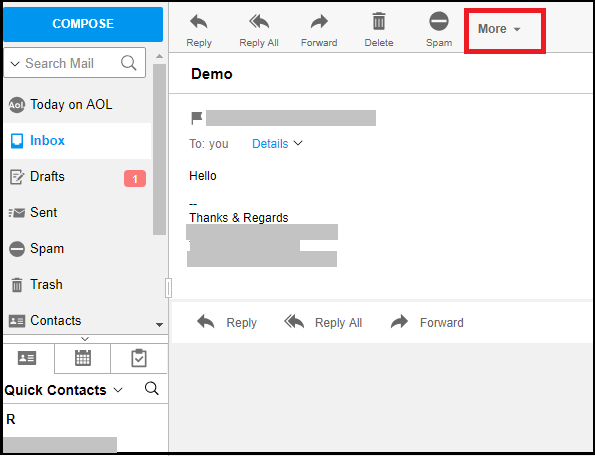 3. Here, click on the View Message Source option from the drop-down menu.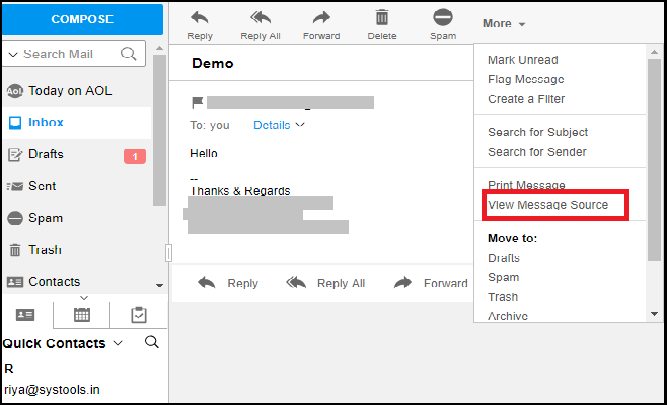 4. By doing so, a new window will appear where you have to press the Ctrl + S keys to save the source code on the desired file path. Hit Save.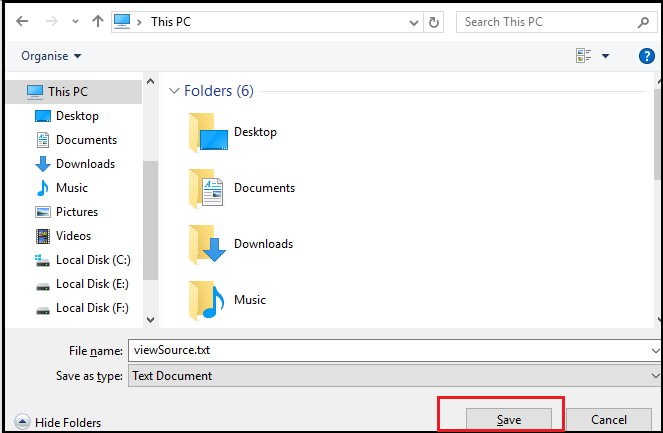 5. Then, go to the destination path after you save AOL email to computer to change the extension from .txt to .eml.
Limitations:
However, it doesn't save emails by the subject name creating confusion while accessing them.
Likewise, this technique backup AOL mails emails only to EML format on Mac machine.
Similarly, batch conversion is not supported which means you have to download each file one-by-one.
There You Have it!
Since many users have their accounts on multiple email services, both web-based and desktop-based, it is important to keep them safe. So, if you use AOL as your email service, it is better to download AOL emails to computer. Hence, we have explained three techniques that you can use to know how to backup AOL emails to external hard drive on Mac computer. These methods are all useful and easy to learn for any Mac user. However, the manual methods may not be able to make it a fast process taken under consideration all the limitations. Therefore, we suggest you to choose the software for a quick saving email process.