Migrate
How to Migrate Gmail to IMAP Account with Effective Solution?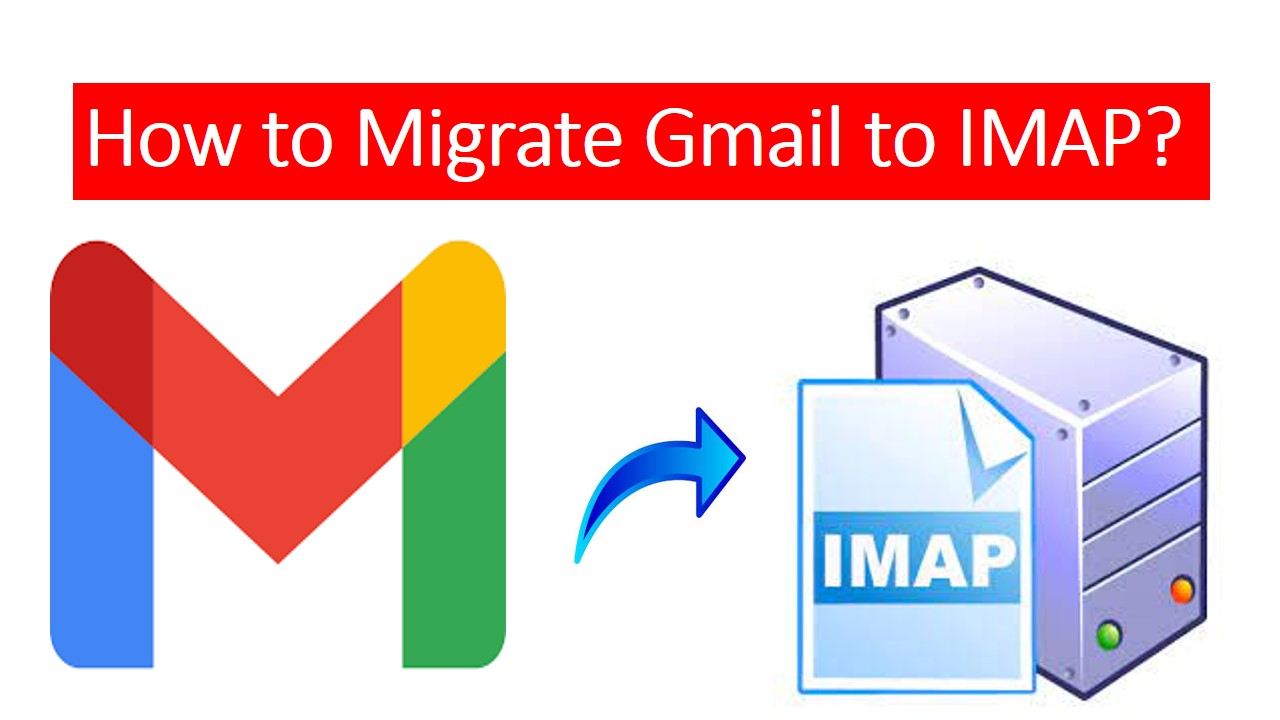 Migration of your data from Gmail account to another IMAP supported webmail service sounds tricky. But, in this article, we have come up with this article for a secure migration. In this article, we will be describing a detailed solution to migrate Gmail to IMAP. So that, in the end, you will be able to complete the migration on your own.
When it comes to migrating from Gmail to some IMAP supported email service. There could be any popular or useful one to access emails.
Usually, people like to migrate from one platform to another because of the better facility. Therefore, in this regard, it is important to have a secure solution.
Though we all are completely dependent on online services these days. And from time to time we always keep switching from one place to another or some other desktop. So, in this situation, when it comes to using the emails of one platform on other desktop or from some other place. We always prefer an IMAP mail server. As using IMAP server, it is quite easy to move the entire mailbox to somewhere else.
And when it comes to Gmail, which is a free email service provided by Google. But, it has a limited space of 15 GB, so, when the size of the mailbox exceeds, people switch.
User Query: Hey, I have using a Gmail account for my personal use earlier, then I started using it for official purposes as well. But, now, the storage is full and I'm not able to receive any new emails. Therefore, I have decided to switch to another IMAP supported email service. So, I want to know the safest solution to migrate emails from my Gmail account to IMAP, please help. 
Now, let's understand the solution for this situation in detail.
Quick Solution to Migrate Gmail to IMAP on Desktop
For easily migrating emails from a Gmail account to an IMAP mail server you can go for the professional solution. For that, we have come up with a smart IMAP migration Software for Mac operating system. Using this tool, you can simply migrate countless emails from a required Gmail account to IMAP.
However, to operate this automated software, you need to enable the IMAP. Also in case, the 2 step Authentication is enabled, then use App Password to login into this program. Or you can just simply disable the 2-step authentication.
After completing the required details, this application will begin the process immediately. Moreover, it even supports different webmail services that are supported by IMAP server. So, in case, you need to migrate your emails from a different webmail service than Gmail, go for this tool. It is even capable enough to migrate Gmail account to Amazon workmail.
Quite Useful Integrated Features of the Software
Going with this software, you can simply operate it using its different features, like-
Mac Machines Compatibility – As it is not necessary the version of Mac you are using, the other user should use the same. Therefore, this tool is designed for working with all the Mac OS. Hence, it makes it easy for you to work on any version of the Mac operating system. It fully supports Mac OS 10.8, and all below versions, Mac OS X 11.0, and Mac OS X 12.0 versions. However, it is required to install Java JDK 1.8.0 & JRE 8 on a Mac computer. There is also a need for enabling the IMAP for source and destination accounts.
Availability to Transfer New Gmail Emails – To prevent any email duplicates in the destination IMAP account, this tool offers a Delta Migration feature. Using this feature, you will be able to migrate Gmail to IMAP that you have received lately or after the first export.
Free Software Version Available– Everyone prefers to know about the thing first before using it. Keeping this thing in mind, this tool has a free demo version for just migrating emails from Gmail. However, the freeware demo version, it provides a limited chance of migration.
Selective Emails Gmail Email Migration – Sometimes, you may not need the entire mailbox to migrate to IMAP. Therefore, this software offers a facility to transfer only selected emails from a Gmail account on a specific term. To do so, it has a Date Filter option, where you need to set the date range accordingly in the "To" and "From" fields. Once you enter the fields for required Gmail emails, the tool will only migrate emails that come into the selected date range. Hence, it keeps the task short for accessing emails later in the destination account.
How to Migrate Gmail to IMAP Server Step by Step?
Download the tool to migrate emails from Gmail account to the required IMAP account, follow the below guide-
Install the above-mentioned tool on your Mac PC, and implement the given instructions on the initial screen, press the "Continue" button
Choose "Gmail email service" as a Host Account. Then, you need to enter the User name and password of the required Gmail account
Now, in the Destination Account, select any "IMAP" supported application. There are multiple options given, but if in case the required one is not listed then tap the "Other" option. After selecting them, provide the User name and password of the required account
If there is a need to transfer emails from multiple Gmail accounts, then you can tap the "Add" button to transfer mailbox emails
To begin the process, tap on the "Start Migration" option for migrating emails from Gmail account. After completion of all steps, the migration will begin and then you can access emails in any IMAP account.
Conclusion
In this article, you can easily migrate Gmail to IMAP server with the explained information. Using the suggested method, you can simply transfer all the emails from the Gmail account mailbox. Moreover, it can be multiple Gmail account for migrating emails. So, after migration, you will be able to access all emails with the same structure in the selected destination account. As this tool never compromises the folder hierarchy of the mailbox.