Migrate
How to Migrate Gmail to Google Workspace Step by Step?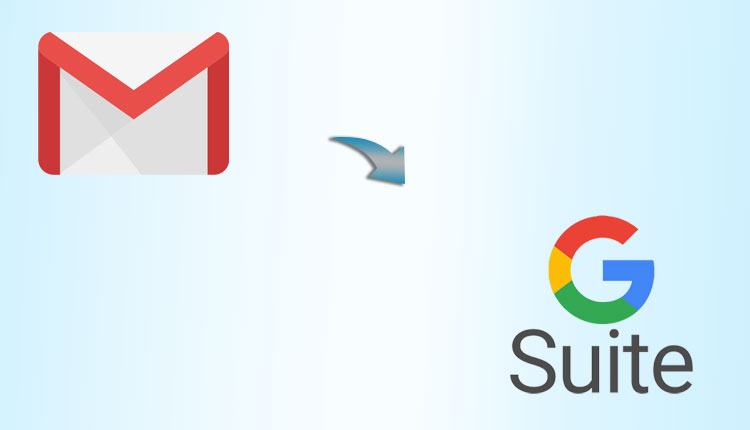 Migration from one platform to its updated or business version is a long and, sometimes, scary task. If you're using Gmail email service and want to switch, then this article will be helpful. Here, we will be mainly discussing the ways for how to migrate Gmail to G Suite in an effortless manner. So, read the article to know the direct solution to migrate a Gmail account to Google Workspace easily.
For this migration, there are multiple users like you who want to switch to Google Workspace.
User Query: Though I have been using the Gmail account for personal use for a long time. But, I have decided to switch from it to Google Workspace. As I have got a personal domain for my startup and want to set up a G Suite account. Therefore, I would like to migrate all the email data as earliest possible. Is there any trusted and reliable solution that can help me with this Gmail to G Suite migration? If anyone has some ideas then please share them with me. It would be a great help, thanks in advance.
Top Approach to Migrate Gmail to G Suite / Google Workspace
When it comes to secure migration and that too without losing any information or folder hierarchy, then, the MacWareTools IMAP Migration Software comes as a savior to transfer emails from a Gmail account to G Suite. Using this advanced solution, one can simply add on the Gmail and Google Workspace user accounts and perform the migration.
Moreover, using this software, one can easily go for multiple Gmail emails to G Suite migration and apply filters as needed. This software even provides a date filter features that provide the facility to only migrate selective emails.
Hence, it is an easy and quick solution to migrate emails data with attachments from a Gmail account to Google Workspace. With this professional utility, you can even go for other target accounts or email service as necessary.
 Integrated Features of the Software
Migrate New Gmail Emails: With the help of this automated software, you can easily migrate only newly received messages to your Gmail account after the first export. Hence, using the Delta Migration option, it will be too easy to only transfer the email data that you haven't migrated yet. In short, this option helps in preventing any duplicates in emails along with attached files.
Keeps Folder Structure: Moreover, this smart tool will preserve the structure and hierarchy of all your folders while switching from Gmail to Google Workspace. This utility is designed with features that can simply preserve the folder structure and keep metadata the same.
Options to Exclude/Include Folders: The tool also allows you to exclude some folders from your Gmail account, like Sent Items, Spam/Bulk/Junk, or Deleted Items while migrating. Using this advanced software, you can check this feature and just include only the necessary folders for migrating into G Suite.
Check Status of Migration Process: Moreover, this software can even help you to check the report or status of the migration as in progress and completed entries. This is even helpful for a smooth and safe Gmail to Office 365 migration process.
Date-Filter Option: There may be a situation when you want to migrate only some specific emails from Gmail to G Suite. So, if this is the case, then this software will help you in doing this with the Date Filter feature. Hence, it will be quite an easy task to selectively migrate messages as per a specific time period.
Transfer Multiple Gmail Accounts Messages: If you're having multiple Gmail accounts, then you can simply add all of them here for migrating. This tool will migrate emails of all the added Gmail accounts by mapping to multiple Google Workspace (G Suite).
Step by Step Guide to Migrate Gmail to G Suite Account
To know the working, first download this migrator on your respective Mac system. Then, follow the below step-by-step guide:
Read the given instructions from the initial screen of this automated software, and tap Continue.
After that, add the Host Name as Gmail and provide the active User Name and Password of the Gmail account.
In the Destination IMAP Account, choose the G Suite option, and provide the User Name and Password for the same.
If you want to migrate emails from multiple Gmail to multiple Google Workspace accounts, then select the Add option.
Select the Advance Settings before Gmail to G Suite migration process as necessary.
Eventually, hit the Start Migration option from the screen to transfer from Gmail with any number of emails.
Conclusion
In this article, we have shared the best method to migrate Gmail to G Suite or Google Workplace. Using the mentioned automated solution, you can simply transfer all email data with all its formatting and metadata intact. So, use this professional software and move the required email data without any modification. In case, to try this tool you can go for its free demo version which allows to migrate a limited number of emails.
FAQ
Q- How to migrate only some emails from Gmail account to Google Workspace with this tool?
Answer- For a specific migration, there is a date filter that allows you to set a date range. Then, the tool will transfer only those Gmail emails to the selected Google Workspace account that fall into that category.
Q- Can I go for bulk Gmail to G Suite migration without email duplication?
Answer- Yes of course. This tool provides you the delta migration feature which skips the already migrated emails from the mailbox.
Q- How long does it take to migrate Gmail to Google Workspace on Mac OS 12.0?
Answer- Usually the duration of migration depends on the size of the mailbox. But if you'd rather use the G Suite migration service provided by MacWareTools, we'll be able to expedite the migration process.
Q – What services do I get with Google Workspace?
Answer- As Gmail is a free email service for individual users and G Suite is a business account for businesses. Because Google Workspace users get many advanced features for its users. It includes team collaboration capabilities, large cloud storage space, keeping all devices in sync, high-level data security, and more.
Q – Will my emails be lost if I cancel the G Suite subscription plan?
Answer- If you cancel your Google Workspace subscription, Google will delete your data and it will not be recoverable. That's why it's a good idea to download the data you want to keep before canceling your G Suite subscription.