Migrate
Best Free Method to Migrate Yahoo Mail to Gmail Account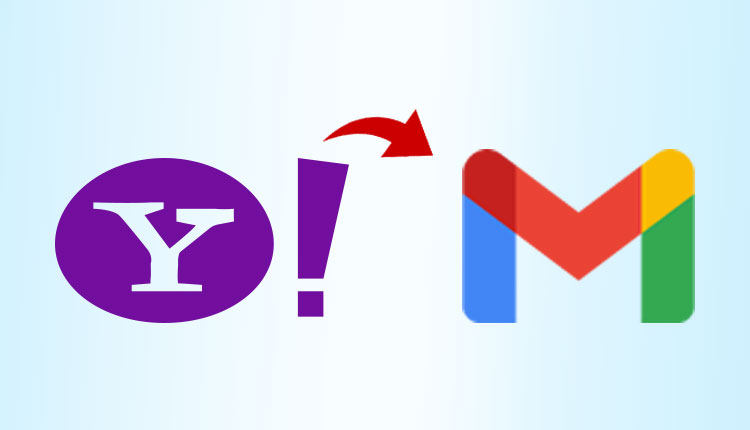 Due to various reasons of Yahoo Mail's demise, most of the users got their account hacked. So, to protect the data from threats, it is better to migrate the email data. For that, many users prefer to run towards a secure email client or service. Among all, Gmail is one of the best email services which is used by almost everyone for personal or official purposes. As Google never compromise with user' data security. So, Gmail comes as a top choice. Hence, here we will discuss how to migrate Yahoo mail to Gmail account.
Let's know what users like you have to say to transfer their emails from Yahoo mail
User Query: Hi, I am using yahoo mail since a long time but due to some issues my account got hacked. Somehow I have fixed it but it can happen to my other employees as well. So, as an administrator, I have decided to switch from Yahoo Mail. Therefore, I want to know how to import Yahoo to Gmail account, because security wise Gmail seems to be pretty good. However, I need to do the Yahoo Mail to Gmail migration in bulk. Somebody suggest me a solution to carry out this migration.
Now, let's understand the entire process to keep your Yahoo email data safe with appropriate methods.
Manual Solution for Yahoo Mail to Gmail Migration
There is a method that you can use to transfer the required data from Yahoo mail. All you have to do is to configure your Yahoo account into a Gmail account to access the emails with attachments.
For doing this, go to the Gmail account that is your destination.
After this, Settings>> See All Settings option. A new pop will appear.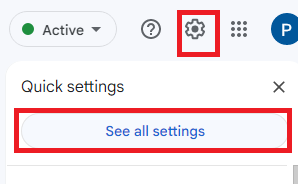 Then, choose Account and Import >> Import Mail and Contacts option.

From the new dialog box, you need to enter the Yahoo mail email address, and tap Continue.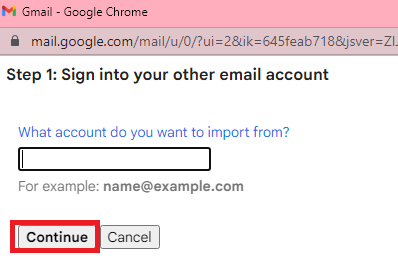 After this, you just have to select the required checkboxes and the import process will begin.
Once the import process begins, it will make a new folder below the labels option on your destination Gmail account.
Few Drawbacks of Using Manual Configuration Method
There are some limitations of adopting this manual method to transfer Yahoo emails to Gmail account, such as-
First, it is a slow process to perform the entire migration. This means that it is not suitable if you have a large number of emails to migrate from Yahoo to Gmail.
Also, you can only import from only one Yahoo account to the selected Gmail account. Therefore, if you want to migrate emails from more than one Yahoo Mail account, it may not be possible in one go.
With these, you cannot even exclude or exclude unnecessary emails or folders to migrate Yahoo Mail emails.
So, now looking for a better option? Don't worry, the next part is about that.
How to Migrate Yahoo Mail to Gmail with Attachments?
The best way to switch from one email client like Yahoo Mail to another or some secure platform like Gmail is with professional software. Therefore, with the Smart IMAP Email Migration Tool for Mac, you can easily execute the Yahoo to Gmail migration.
This utility provides many features that are quite helpful to move Yahoo mail folders to Gmail. Moreover, it allows you to move not only Yahoo emails from the Inbox folder but all folders as well as with meta properties.
If you need to migrate multiple Yahoo accounts to Gmail account in one go, it is possible with this tool. All you have to do is to add an account and perform the migration using an easy-to-use graphic interface.
Integrated Advanced Features of the Software
Migrate New Yahoo Emails – This automated software has an option that helps to migrate only newly received messages after the first export. With delta migration option, it's fairly easy to transfer data that you haven't yet migrated from Yahoo to Gmail. This feature helps in preventing any email duplicates.
Uniform Folder Structure – While transferring data, the major concern is to have the same folder structure at the end. So, with this smart tool, you will never have to face such situations again. It does not affect any folder structure during Yahoo Mail to Gmail migration. It is pre-tested by top experts and offers features that preserve folder hierarchy and keep metadata the same.
Option to Switch Multiple Yahoo Accounts – If you have multiple Yahoo mail accounts, this tool allows you to add all of them for the migration. After adding accounts and providing credentials, this tool will transfer all Yahoo emails to the selected Gmail destination.
Exclude/Include Folders Feature – Sometimes, you must ignore all unnecessary items or folders from Yahoo Mail. Therefore, you can exclude or include folders such as Sent Items, Spam/Bulk/Junk, or Deleted Items as required.
Date-Filter Option – Similarly, it also provides a useful feature that you can choose to import Yahoo to Gmail selectively. Therefore, by using the Date Filter option, you can perform selective migration by setting a date range.
Step by Step Guide to Migrate Yahoo Mail to Gmail
First, you just need to download the above-suggested tool on your respective Mac system. After installation, follow the below guide –
There are a few prerequisites given on the initial screen of this Mac based software, follow them and tap Continue.
Now, add Yahoo Mail as a Host Name and provide the User Name and Password of the same account for authentication.
In the Destination IMAP Account, select Gmail from the given options, and provide the User Name and Password for migration.
In case, you want to transfer emails from multiple Yahoo accounts to Gmail accounts, then select the Add option.
Afterwards, you can set/apply filters by tapping the Advance Settings before the migration process.
Finally, click the Start Migration option to transfer Yahoo Mail folders to Gmail account safely on Mac desktop.
Conclusion
So, if you are planning to import Yahoo to Gmail account then in this article we have provided you the solution. Here, we have tried to perform the migration as easy as possible for all Yahoo emails to protect them from any uncertainties. Using the above method you can easily execute the process to migrate Yahoo Mail to Gmail. After the migration is complete, you'll be able to access all the email in your Gmail account with same formatting.
FAQs
Q- How can I use this tool without installing other applications?
To use this tool, you will only need to provide the credentials of both the source and destination accounts. Furthermore, migrating Yahoo Mail to Gmail will not require any application installation.
Q- Can I get the report of the complete migration process from this tool?
Yes, this tool automatically generates reports in the form of summary reports or detailed reports after the completion of the migration process.
Q – How do I know about the ongoing migration process in this tool?
This Yahoo to Gmail migration tool for Mac is so smart that it shows the status on the screen with total number of mails and unsuccessful count along with success count.
Q- Does this application migrate new emails or duplicate migrated emails?
No, this tool never creates any email duplicates during migration. It provides a delta migration option which helps to migrate only newly received emails from Yahoo mail account to Gmail.