Outlook for MAC
Get Two Ways to Repair Corrupted OLM File – DIY Steps Discussed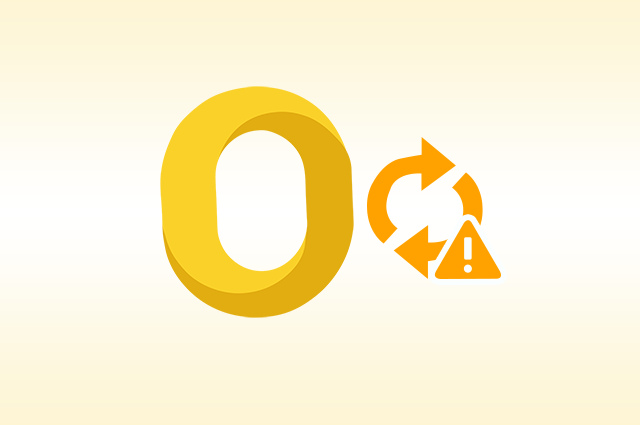 Summary: Is your Mac Outlook OLM file damaged? Are you unable to access the Mac Outlook archive file on your system? If yes, then you have stumbled upon the best article as here you will get the best solution to recover OLM file from corruption. The best part is that you can try the free demo version of the solution to crosscheck if it fixed the corruption or not.
Desktop Outlook application for Windows and Mac can store user mailbox information on the local computer's hard drive. Outlook for Mac saves user data in .olm file format, while Outlook for Windows saves data in PST file format. Therefore, like PST, OLM files may also be corrupted, which will make it completely inaccessible to all mailbox data such as emails, contacts, and other related data.
Corruption and other problems make users completely unable to access the database. Well, you don't have to worry, in this write-up, you will get the best-automated tool, which will effectively help you to recover OLM files.
Signs of Corrupted OLM File
The following section explains the common symptoms of Outlook for Mac archive file corruption, and Outlook OLM files may need to be repaired:
The Mac system does not respond and is slow to act
Mac Outlook application freezes or crashes frequently
"Access Denied" – No access to mailbox in Mac Outlook
"File not found" – the user cannot find the data file
Numerous error messages pop-up
Outlook for Mac restarts after few minutes
Major Causes of Damaged OLM File
Sudden Network Failure or system crash
Some Virus or Malware Attack on your system
Interruption in some background processing of Mac Outlook
Corruption in storage where Outlook is installed
Unexpected crash of Mac Outlook can also leave you with corrupted OLM file
In addition to the reasons above, users may encounter more error messages, which can cause corruption of the OLM data file.
Quick Solution to Recover OLM File
Mac Outlook Recovery Tool is a useful program for repairing Mac OLM file corruption / corrupted Mac Outlook. It has the function of repairing inaccessible mailbox items, such as emails, address book, calendars, tasks, etc.
This application is perfect for successfully repairing and restoring damaged OLM files, and without any technical knowledge to restore the database effectively, the best thing about this tool is that you can download this tool for free.
Here are some of the outstanding features of the utility:
Detect Mac Outlook Profiles or Manually Upload OLM / OLK Files
Emails, Calendar, Notes, Contacts and Tasks Recovery Supported
Export Healthy Data in as many as 11 File Formats
Additional Settings Available in Tool for Effective Recovery
Mac OS 10.15, 10.14 and earlier version supported till 10.8
Manual Procedure to Recover OLM file of Mac Outlook
1. To restore the OLM file, first check whether the problem occurs repeatedly. For this, the user needs to create an account in Outlook. If there is no problem with the new account, the problem may be related to preferences.
To resolve this issue, close Outlook, delete preferences of account and restart the email application. [There are five preference files whose names begin with "com.microsoft.Outlook". In Mac OS 7 and later, the library file is not visible. To view this content, hold down the Option key and click on the "Go" menu.]
2. You can also try downloading the latest version of Mac Outlook on your system. It can help you to resolve OLM corruption and you don't have to repair corrupted OLM file.
3. Use Microsoft Database Utility to resolve numerous problems related to OLM file corruption in order to recover OLM files.
You can find the utility here: Applications/Microsoft Office 2011/Office/
Conclusion
In the above article, we discussed all possible ways to solve the problems related to the damaged OLM file and recover OLM file. If users are unable to access their data files after rebuilding and repairing the OLM files, the Mac Outlook database will be severely damaged. To resolve this issue, users need to use third-party utilities recommended by experts and save emails from OLM files in other file formats.
Frequently Asked Queries
Q. How can I repair my corrupted OLM files on Mac OS?
A. There are only 4 simple steps to perform recovery:
Step 1: Download Software to Recover OLM File
Step 2: Browse and Select Corrupted OLM File
Step 3: Perform Recovery and Choose Export Option
Step 4: Hit Export Button and Start Recovery
Q. Can I access the data stored in the damaged OLM file in Mac Outlook?
A. Yes, once you recover OLM file using this software, you can export data PST format and import it into Mac Outlook.
Q. The OLM files that I have on my system are severely corrupted. Will this tool repair severe corruption issues as well?
A. Yes, the suggested solution fixes both minor as well as major corruption issues from OLM files.