Outlook for MAC
,
Yahoo mail
How to Print Multiple Yahoo Email Attachments at Once?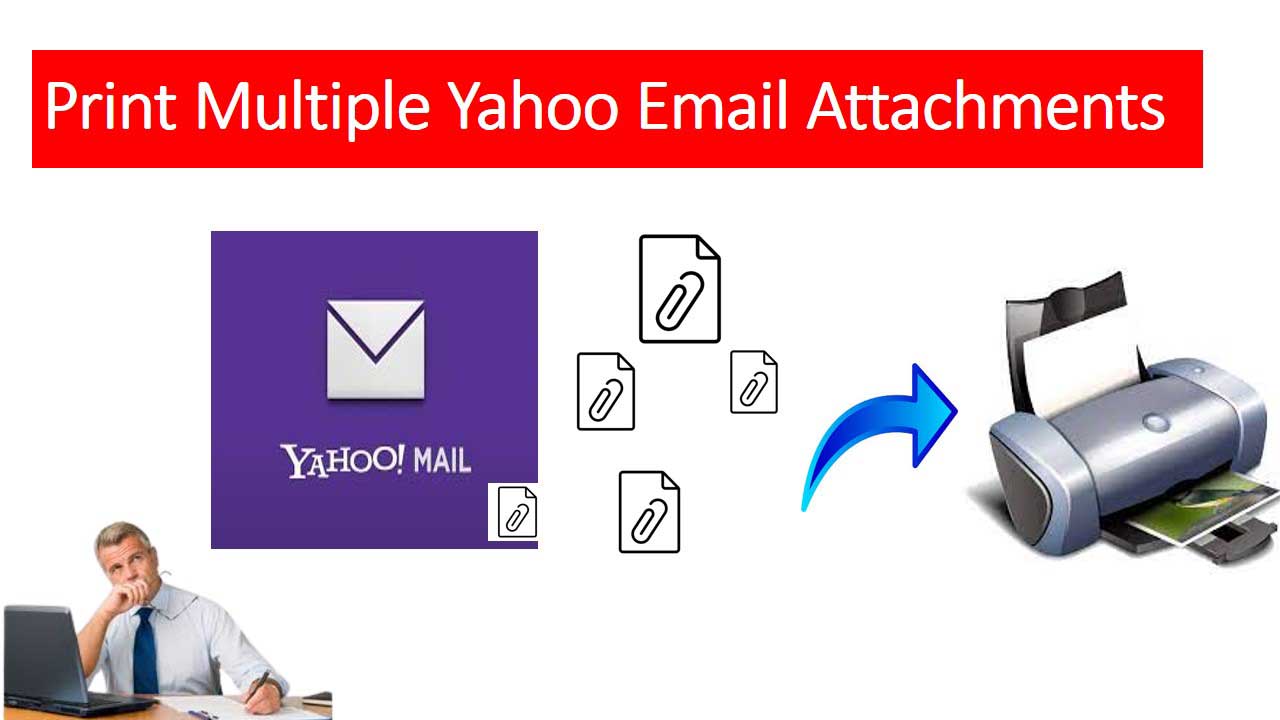 Summary: In this article, the most asked query has been discussed in a seamless way. Most users like to print Yahoo email attachment as a hard copy for any urgency. So, here, we will share all the possible solutions to printing emails in Yahoo mail with attached files. In the end, you will be cleared of the way to process this printing procedure within minutes.
Though we usually receive attached files to emails, which become more precious when you need to present it either in court or in presentation, etc. However, the attachments can be in any form, either as plain text or images, printing them can be urgent work for many.
Strategies to Print Multiple Yahoo Mail Attached Files
For printing, there are two ways that you can use and implement them in an efficient manner –
Manual Approach to Print Yahoo Email Attachment
If the case is to print only the attachment in Yahoo mail, then you must download the attachment to your computer first. After that, you can move further for printing. Also, the printer should be connected to your computer in a proper way. Therefore, for performing these steps follow-
Login into your Yahoo Mail account on your current computer machine
Later on, open the particular email having an attachment file on your system
Now, just click on the attachment and press the Print icon
Lastly, select the Print formatting and hit the Print option.
Warning: If you are planning to print multiple Yahoo email at once with attachments manually then it won't help you. Because it only allows you for printing a single email and its attached file. Moreover, it won't remove the header or ads from the printing page.
How to Print Yahoo Email Attachments in Bulk Automatically?
The best way for printing emails along with their attachments is using a professional program. So, the MacWareTools Yahoo Email Backup Tool for Mac OS is the best one to serve for this particular query. Moreover, it will allow you to print multiple Yahoo emails at once with their attachments. Hence, it is up to you what number of email attachments you will need.
Additionally, there are other features that you get to apply for printing. So, using this self-operated program you can create a backup copy of your crucial Yahoo mail emails to computer hard drive. Top of these, it provides an option to delete all Yahoo Mail Emails once you're done with the entire process.
This program, in fact, helps all the users to access the emails of Yahoo mail when the error arises due to Yahoo Mail not working on Mac Mail occurs. Hence, download it and make the best out of it on all versions of both the operating machine. Even this application allows exporting emails in multiple formats, like PST file format, MBOX, PDF File etc.
Guide for Printing in an Efficient Way without Losing Data
Download the mentioned software on your Mac machine, then, install it properly. Later on, follow each step as given below –
First of all make sure to login with your correct Yahoo Mail credentials in the software
Secondly, from the Select Export Type section just pick the PDF file option
In this step, apply Advance Settings for attachments as per your requirements
Afterwards, to preserve multiple Yahoo emails attachments just choose the Destination Path by clicking the Change button
Finally, hit the Start Backup to begin the procedure print multiple Yahoo emails at once with attachments.
As a result, you will get all Yahoo mail attachments in a one file, so, just print them as per the needs and you're done.
Conclusion
When it comes for saving or securing the data printing comes as a good example. So, in this article, we have discussed how to print Yahoo email attachment. It can be a requirement of any Yahoo Mail user to print attached files as well. Therefore, we have suggested two best ways for the same task. Now, it is up to you if you want to know how to print multiple attachments in Yahoo mail or just for a single email. Although, we would suggest you to go for the professionally tested program because it provides you full security of your data.