Backup
How to Download Emails from Yahoo to Computer Manually?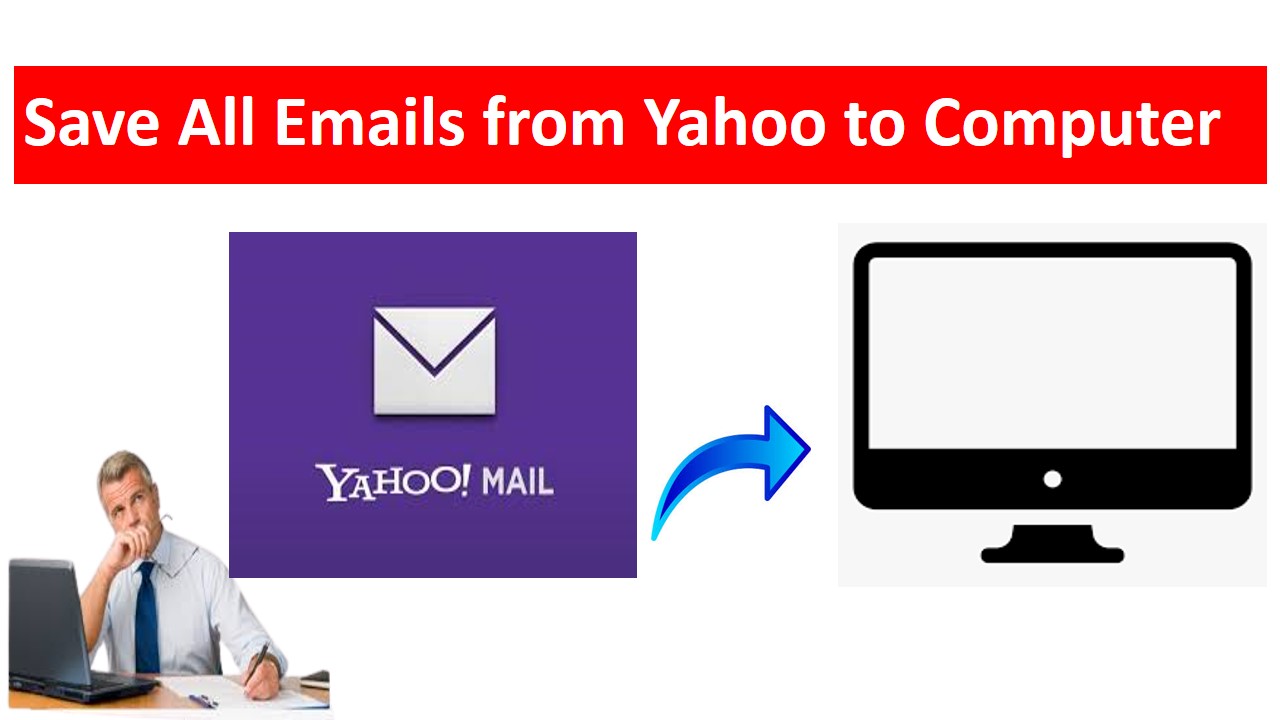 Problem – "I am tensed that free email services are not proved to be trustworthy as compared to the paid ones. So, I want to download all Yahoo emails to hard drive for data security. Being a Novice user, I am not aware how to process this task. Can anyone guide me on how to save emails from Yahoo to computer? Thanks in advance for the help."
Solution
Yahoo mail has the largest cloud storage space but doesn't offer any email backup options. It gives function to add Yahoo business email to Mac computer. Thus, if you need to create a copy of your important data in Yahoo mail, then try out the other possible ways to download Yahoo emails on desktop.
Multiple proven approaches are given to choose the most comfortable method to save Yahoo emails to computer on Mac. It will efficiently create a copy of the important data in Yahoo mail and secure your data for future reference. You can also save the data in an email format so that this file could be accessed by a supported mail client when needed.
Manually Download Emails from Yahoo to Computer on Mac
As mentioned above, Yahoo does not have an in-built facility to backup Yahoo contacts on Mac along with emails. So, you can utilize the copy and paste option on each email that you need to save to the Mac machine using a Text editor.
In case, if you find it a time-consuming task, then it is better to configure the Yahoo Mail account to another email client. Moreover, Yahoo permits direct IMAP connectivity for all of its users. However, many users stuck up with the server configuration of the Yahoo account and fail to accomplish the task.
Follow the given steps that are listed below to save emails from Yahoo to desktop on Mac:
1: First, go to the "Account Settings" and disable the "Two-factor Authentication" or "Generate an App Password"
2: Now, you have to allow access to "Less Secure Apps sign in"
3: In the desired desktop-based email application, make sure you enter the proper mail server configuration settings. If not sure about the server settings use the below-shown configuration settings.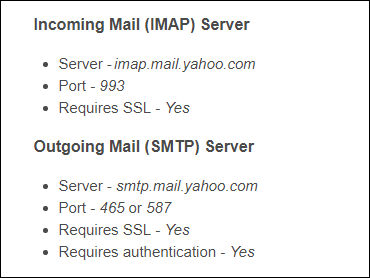 4: After the completion of the configuration, you can access all Yahoo emails from the desktop-based email. Use the "Drag & Drop" facility to save Yahoo emails to hard drive on Mac system.
Now, let us check out some desktop mail client setup configurations to access Yahoo mail in offline as well.
Configure Yahoo Mail Account in Mozilla Thunderbird
In the Mozilla Thunderbird application, you can set up your Yahoo account utilizing POP / IMAP. Simply follow these easy steps to execute this  task:
1: In Thunderbird application, go to the "Tools" menu, then hit on "Account Settings".
2: Now, select "Add New Account" from the "Account Actions" drop-down.
3: Enter your Name, Yahoo mail ID, and Password. Then, click on Continue to save emails from Yahoo to computer hard drive
4: Click on Done to configure Yahoo mail on Thunderbird in the Mac system.
If you have the Microsoft Outlook for Mac application installed on your system then you can perform the below process to access Yahoo mail in Mac Outlook.
Steps to Add Yahoo Mail Account to Outlook For Mac
Follow the steps to save Yahoo emails to computer or desktop on Mac operating machine, if you have Mac Outlook –
1: Select "Accounts" option first, then in its wizard, in the left menu opt "Yahoo Mail account"
2: Afterwards, insert "pop.mail.yahoo.com" in server information in "Incoming Server" label
3: Here, add "Port as 995" under adjacent field following "Incoming Server"
Note: After completing the configuration process of the Yahoo Mail account in Mac Outlook, you will receive emails in the email client. After the completion, the mailbox itself creates a file on the mac system and stores at the default mailbox storage location. 
If you find any issue interrupting these procedures or failing you to save a copy of Yahoo mailbox on Mac computer, you can go for an efficient method. 
Save Emails from Yahoo to Computer Instantly
This is a tested and proven approach to download Yahoo emails to computer on Mac desktop. The secured transmission of data and novice intractability makes it easy to use by all the Yahoo mail users. We call it by name, Yahoo Mail Backup for Mac.
This facility easily downloads the Yahoo mail for Mac hard drive. Once, you save the entire emails to your desktop you can easily delete all emails on Yahoo Mail. In addition, it offers to save the mail data in multiple email formats for successful access of emails in various mail clients. So, after that, you can transfer Yahoo Mail mailbox to Thunderbird application.
The amazing thing about this professional software its compatibility, as it allows you to operate this tool on all Mac versions. So, if your Yahoo Mail not working on Apple Mail then downloading all emails to hard drive is the best  option. Now, you may be wondering about the process you need to process for accomplishing this task.
Steps to Download All Emails from Yahoo to Hard Drive
1: Firstly, Download and launch the application on your Mac machine.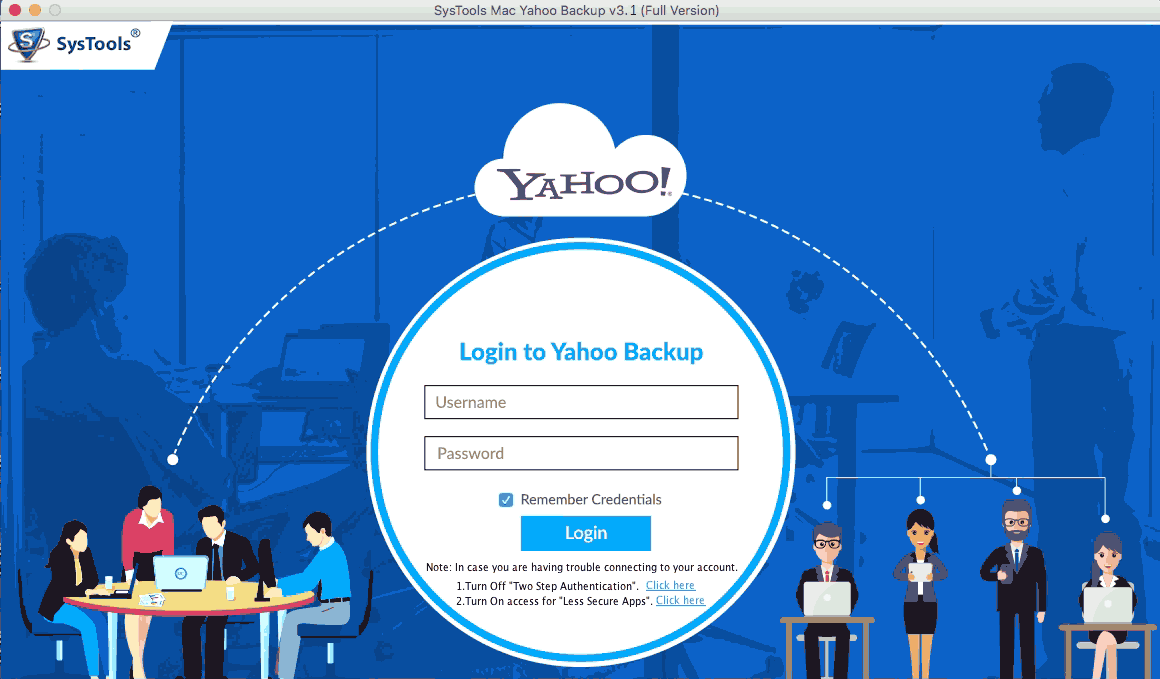 2: After this, login with Yahoo mail account credentials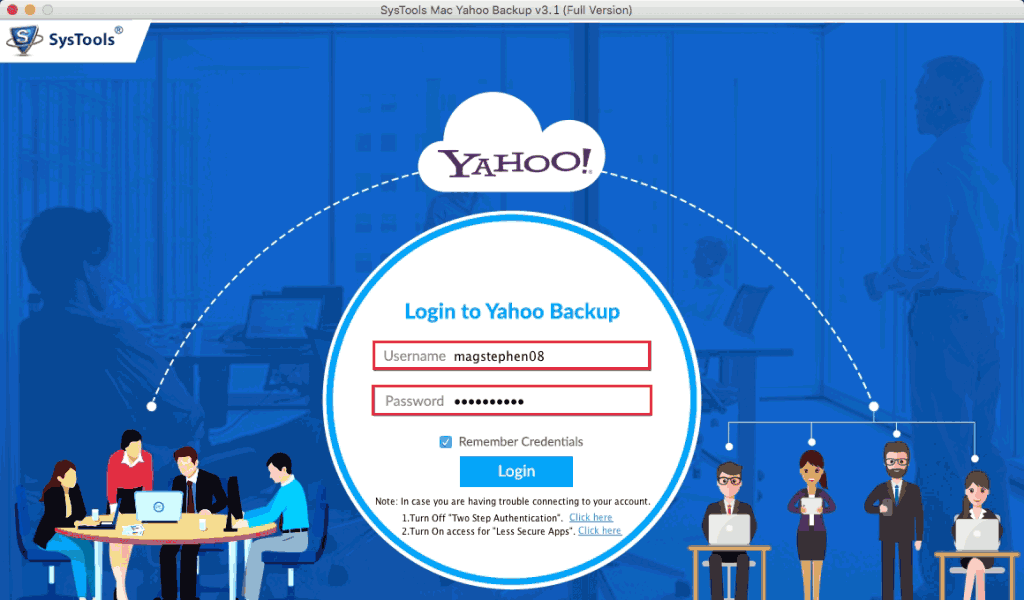 3: Select an email format to export Yahoo emails for particular file format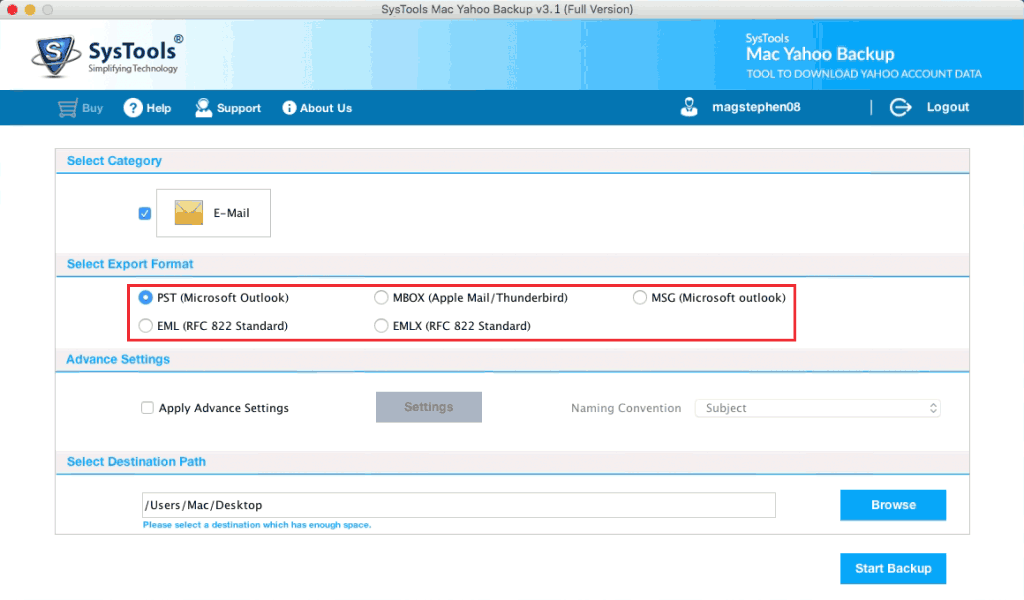 4: Browse a location to save emails from Yahoo to computer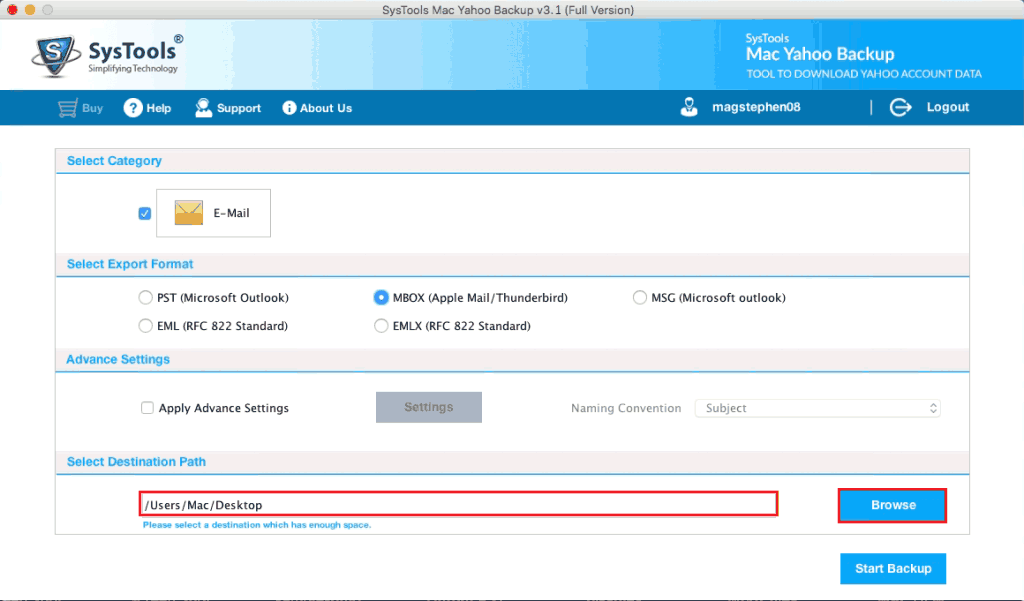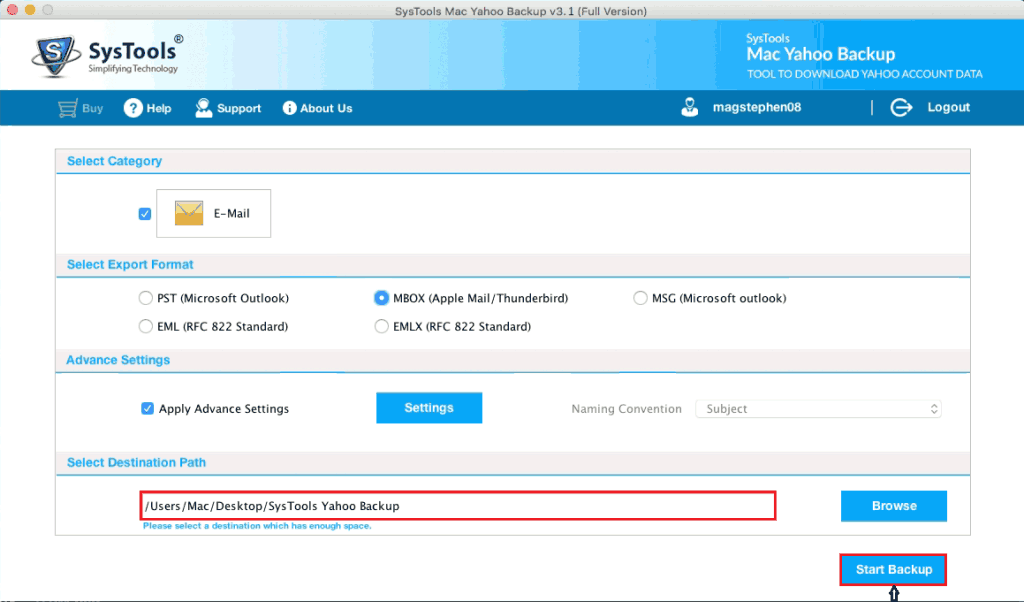 Final Verdict
However, we all know that the Yahoo mail is a very popular webmail client. But it doesn't have any mailbox backup procedure. So, you might be wondering how to save Yahoo emails to hard drive. Here, we have suggested different tactics to download emails from Yahoo to computer or desktop easily. So, just use the above methods and make the best out of it to save emails from Yahoo to computer. Although, there are manual methods, but we recommend you to go for the professional one, because it is a safe solution.