Outlook for MAC
How to Recover Autocomplete List in Outlook for Mac instantly?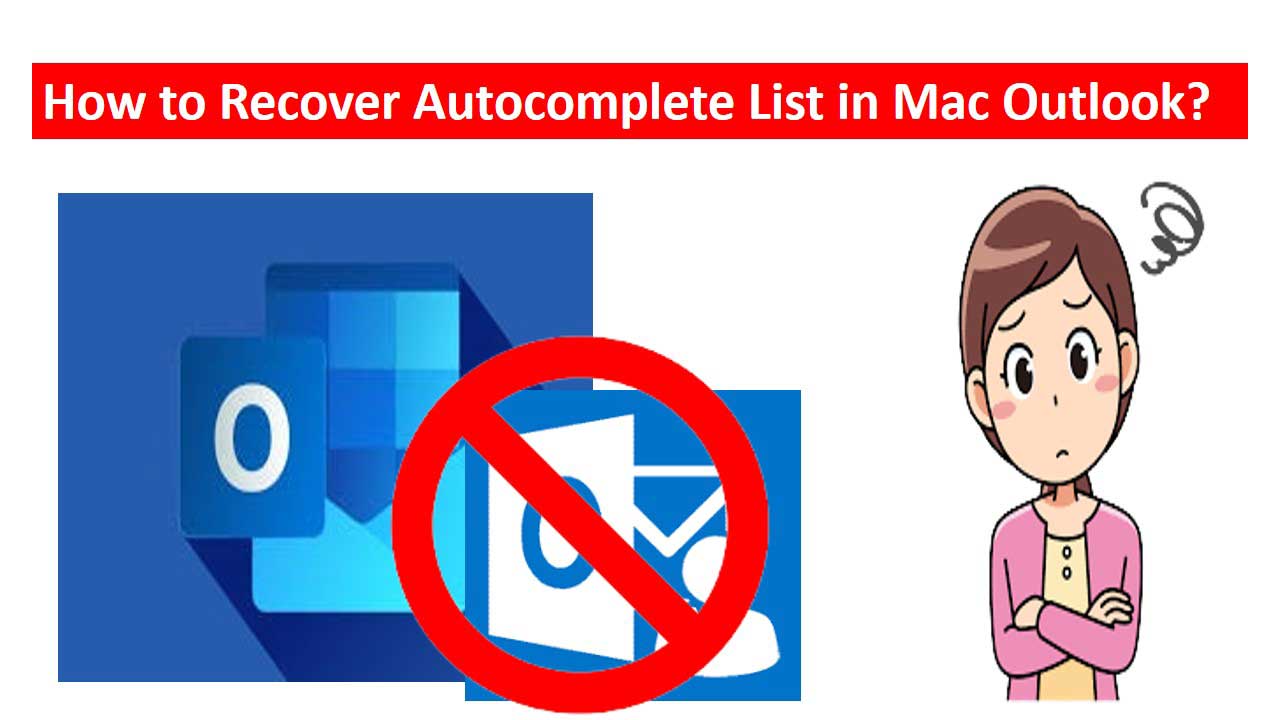 Summary: In this article, we will going to discuss the main issue mostly that Mac users face. Here, you will get to know how to recover autocomplete list in Outlook for Mac. With the given solutions you will be able to easily fix this issue on your Mac machine.
Brief of Mac Outlook Autocomplete List
Though the Outlook maintains the autocomplete list. It is used by both the automatic name checking feature and automatic completion feature. That means a list is generated automatically whenever you send email messages from Mac Outlook.
However, there is a chance that your autocomplete cache got corrupted somehow. For this, there are multiple reasons that affect the autocomplete list. Or even you have lost your recent addresses from Outlook for Mac.
Best Solution to Recover Autocomplete List in Mac Outlook
There is a way to get back your all Outlook for Mac autocomplete list, for this you can go with the Outlook cached contacts recovery software. This one is pre-tested by experts hence a trusted solution. Using this solution you can simply recover the file that has got either corrupted or permanently deleted.
As it will recover all autocomplete list from OLK14 or OLK15 files and restores them easily. And if in case, you want to access those list in your Mac Outlook 2019, 2011, or any version. Then for doing so this software provides you with a PST file option. Later on, just save them, in your respective Mac Outlook application.
Along with this, it doesn't matter if you're using this on the latest or earlier versions of the Mac machine. Because this recovery software is fully compatible with all the versions of the Mac machine.
Special Features of this Tool on Mac Machine
Although this is an advanced utility that provides you multiple benefits or features, such as-
When you will get the recovered file, it will be in the same alphabetical order to make things clear.
Moreover, it efficiently recovers autocomplete list in Mac Outlook OLK14, and OLK15.
In case, you need to export the recovered file in different formats, then this tool provides multiple file formats to choose from.
Along with these, there is no any file size limitation to recover them for Outlook for Mac autocomplete list.
It even provides an option to create either separate contacts files or a single file of PDF or VCF for all recent addresses.
Additionally, it is fully compatible with Mac machines irrespective of its latest or earlier versions.
Know How to Recover Autocomplete List in Outlook for Mac Easily
To use this software on a Mac machine, first, download it to your system. After that, follow the below steps to know the working of the tool-
In the first step, either choose Auto Location or manually browse Mac Outlook profile or identities
After that, check all the Profile or identities from which you want to recover
Now, choose any given format to preserve the file in the required format on Mac OS, add Advanced Filters
Lastly, hit the Export button to execute the process, it will recover all the errors or provide you a healthy file on Mac machine.
Conclusion
This article is all about the solution to recover autocomplete list in Outlook for Mac. Here, we have suggested you the perfect way to get rid of this problem. Using this professional software you will be able to get a healthy file again with all the data as earlier that too in alphabetical order. So, eventually, you can preserve that file at any location of any version of the Mac machine.