Outlook for MAC
How to Recover Deleted Emails from Outlook Mac – Comprehensive Guide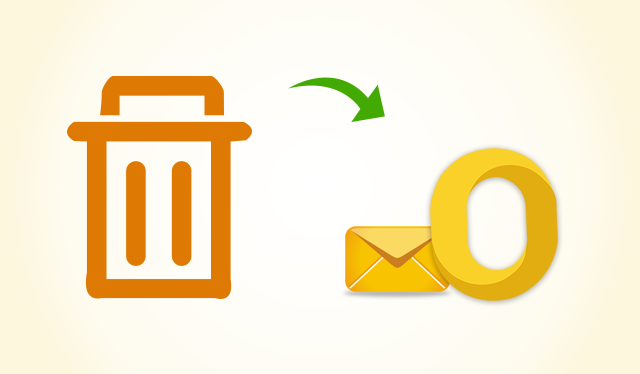 Summary: Have you accidentally deleted a few of your important emails from Mac Outlook? Are those emails permanently deleted from Outlook for Mac and you cannot find a suitable solution to recover those crucial email messages? If yes, then this is the right place for you to recover deleted emails from Outlook Mac using both manual as well as quick and automated tool.
Microsoft Outlook for Mac is considered as the best email client by users to manage their mailbox data. So, there are chances that the users can end up deleting their sensitive emails and other important mailbox items while removing the unnecessary ones. Fortunately, there is a Deleted Items folder in Mac Outlook that stores soft deleted items until they are deleted from that folder as well.
If you clean the Deleted Items folder to delete those soft deleted items, then all those items will go to a hidden Recoverable Items folder for a certain period of time. If you realize that you have also deleted your crucial emails along with unnecessary emails within that time period, then you can recover deleted items from Outlook Mac using a manual procedure. Else, you will need a professional and third-party utility to recover your deleted data.
So, after reading the above section and picking out your scenario, you can follow the method that is best suited according to your scenario. You can pick any of these methods, but we will recommend you to opt for the automated tool if you want to recover permanently deleted emails from Outlook Mac.
Method 1: Manual Procedure (Suitable in Case of Soft Deletion)
If the emails that you are looking for are soft deleted, then you can find them in the Deleted Items / Trash folder. You can perform the following steps to recover those email messages:
Step 1: Open Microsoft Outlook for Mac and go to Deleted Items folder available in the emails folder list. All the soft deleted emails go to this folder only.
Step 2: In this folder, you will find all the mailbox items that were soft deleted. So, find the email messages that you were looking for and then right click on them. Then, hit "Move" >> "Other Folder" >> and save those emails in the desired category.
Method 2: Recover Deleted Emails from Outlook Mac Quickly (Permanent Deletion)
If your important emails were not available in the Deleted Items and Recoverable Items folder, then there are chances that those items are permanently deleted. In this case scenario, the only best option that you are left with is to go for the trusted and secure third-party application. These utilities are specially designed to recover deleted Mac Outlook emails and other items.
We have tried and tested some of the available tools available online, but only a few of them work as they should. Outlook Mac Database Recovery Tool is one such tool that can help you to recover your important deleted emails from Outlook for Mac. This software will help you to recover all your data without wasting any time and will offer you to save data in as many as 11 file formats.
You can download the free trial version of this utility from here and try performing recovery on your Mac system. If you are satisfied with the working of the tool, then purchase the full version.
Final Words
Having a backup copy of your important data is very crucial nowadays. If you lose any sensitive data, then it can have serious consequences on your business. In scenarios where you lose your data permanently, it is suggested to use advanced third-party utilities. Here, we have discussed the best tool to recover deleted emails from Outlook Mac in a simple and efficient way. The software has simple UI which can be used by novice users as well.