Gmail
How to Backup Gmail Emails to Hard Drive & Save into Local Computer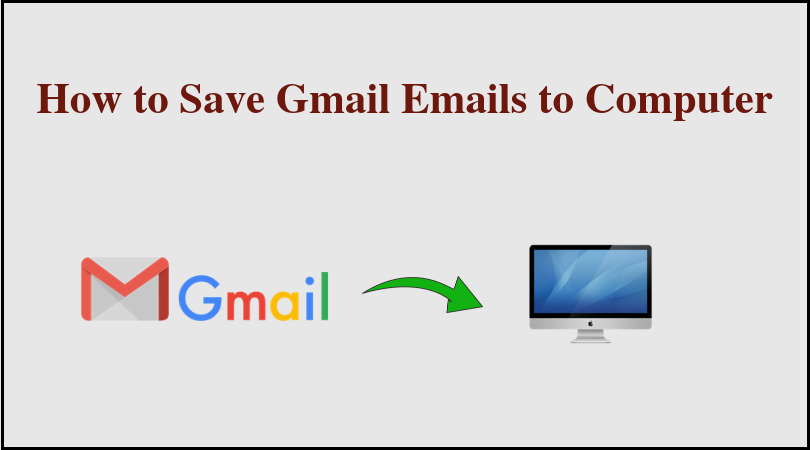 Having a backup copy of your data is extremely important nowadays, whether your data consists of important email messages, Doc files, or PDF files. Your data is always at risk if it is stored on someone else's server. Thus, in this article, we will be discussing the tips and tell you how to save Gmail emails to computer so that you always have a backup copy of your crucial emails.
User Query: "Hi! I am using Gmail for email communication since 2010 and recently I checked that I am out of storage space and I cannot send or receive emails anymore. I am thinking to save Gmail emails to desktop and free up my cloud storage space. Can anyone please tell me how can I do this? Thanks in Advance!"
5 Quick Steps to Backup Gmail Emails to Hard Drive
Step 1. Download & Run tool
Step 2. Login with Credentials
Step 3. Choose Export Options
Step 4. Use Folder & Date Filter
Step 5. Click on Start Button
There are basically two ways for how to save Gmail to desktop folder. First, we will discuss a quick and reliable way to save all the messages in just a few clicks. After that, we will also mention a manual method that is offered by Google, but it takes a lot of time depending on the size of the data when it.

How Do You Save Gmail Emails to Computer Manually?
Many users are not aware that Google offers a functionality to save users' account data of multiple Google services / products. Users can use Google Takeout and get all their data in the form of archive data. But it has some associated challenges and limitations with it.
This method is not at all recommended by experts if a user has a large number of emails and other data stored in their Google account. Thus, users should opt for this method only if they have only a few numbers of emails stored in the email account.
Follow the steps and know how to save all Gmail to desktop folder:
1. Log in to your Google Account and click on the profile icon in the top-right corner. Now, click on Google Account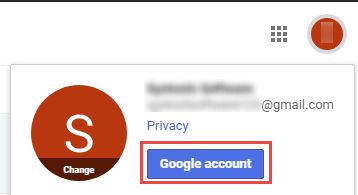 2. Select Data & Personalization option from the left panel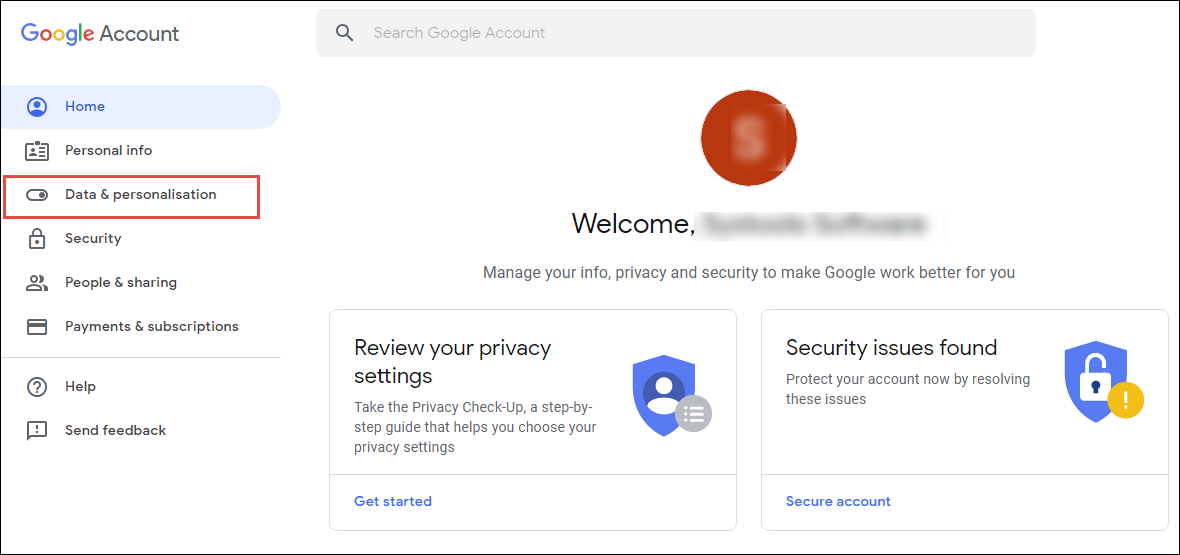 3. Now, scroll down and choose Download your data option

4. Now, select the Mail option only from the list and press the Next button to proceed further.
5. Select the file type in which you want to save all Gmail emails to your computer.
6. Here, select the archive size of the data you are saving. You can choose any option between sizes 1 GB, 2 GB, 4 GB, etc.
7. Choose the option through which the Google Team will send you the download link of your data and click Create Archive option.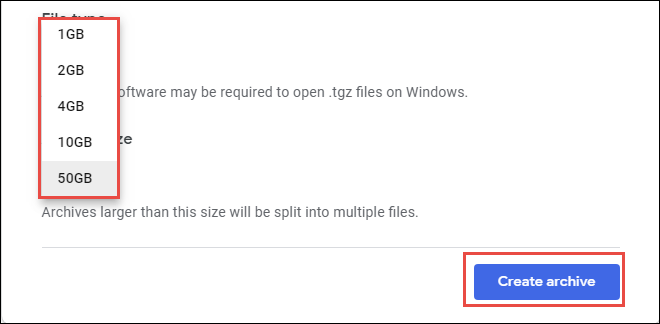 8. Now, the archive creation process will start. It might take a lot of hours depending on the size of your mailbox data.
9. You will receive a link from which you can download the archive file. After saving the file on your hard drive, you can extract the MBOX file containing all emails.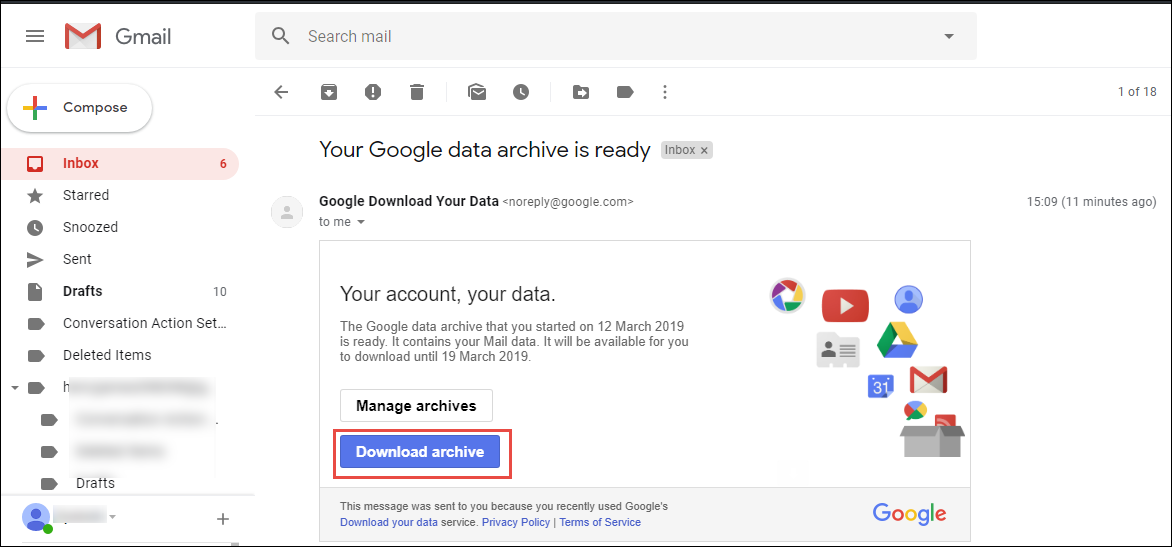 Limitations Associated with Manual Method
There are some drawbacks associated with this "how to save Gmail on desktop" procedure. Go through the following section and know about them:
It is a time-consuming process to

backup Gmail emails to hard drive

and requires so much patience. Even many users don't have much time, so they prefer to switch to a quick solution.
The resultant file only gets saved in MBOX format. So, you need to download another application to access emails in it.
If the Internet connection breaks in between the process, then the users might have to start the entire task again.
Also, if a user's Google account size is exceeded, then users have to delete their emails individually which can take a lot of time.
How to Save Gmail Emails to Computer Folders Quickly?
If users want to overcome the limitations of the manual procedure and look for a reliable solution, then they must go for the automated solution. Using this Gmail Mail Backup Tool, users can easily save email to desktop from Gmail with their attachments in no time.
Additionally, users get options to save their data in 5 different file formats so that users can access those emails in any of the desired email clients. The additional features of the application make the complete process effortless and hassle-free. There is a feature of "Delete after Download" which is very helpful for those who want to delete Gmail emails in bulk after backup Gmail emails to Hard drive.
Steps to Save All Gmail Emails to Desktop Folder Instantly
Step 1: Run this software on the your computer and enter Gmail credentials to authenticate.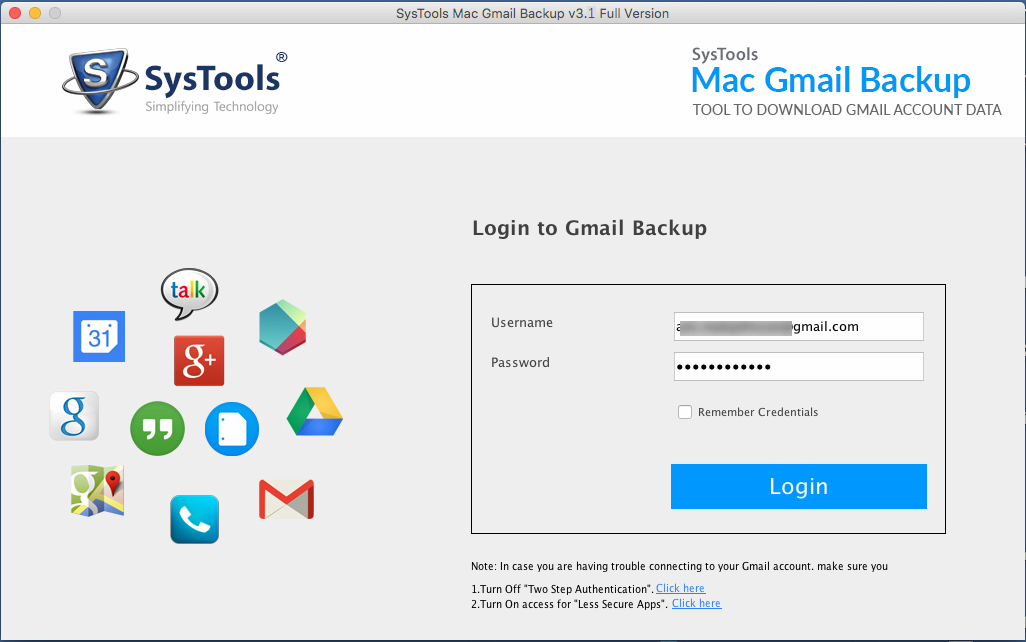 Step 2: Then, choose the email format in which you are looking to save your data. You can also select the destination path of data to save emails from Gmail to Hard drive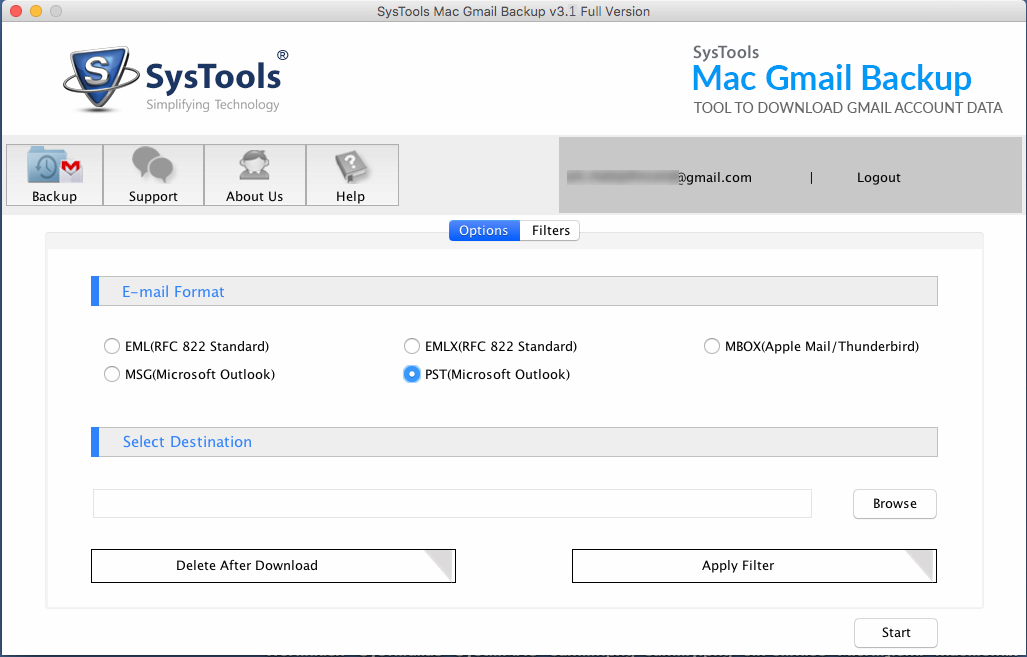 Step 3: After that, the tool provides various filter options (Date-Filter and Selective folders) to apply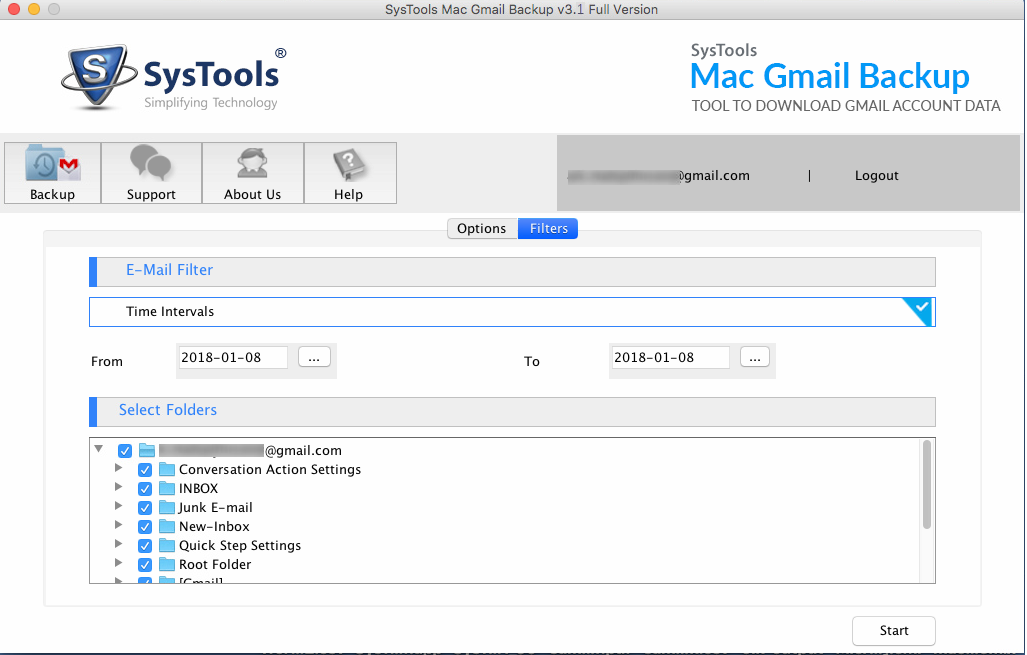 Step 4: At last, hit the Start button and the software will start working.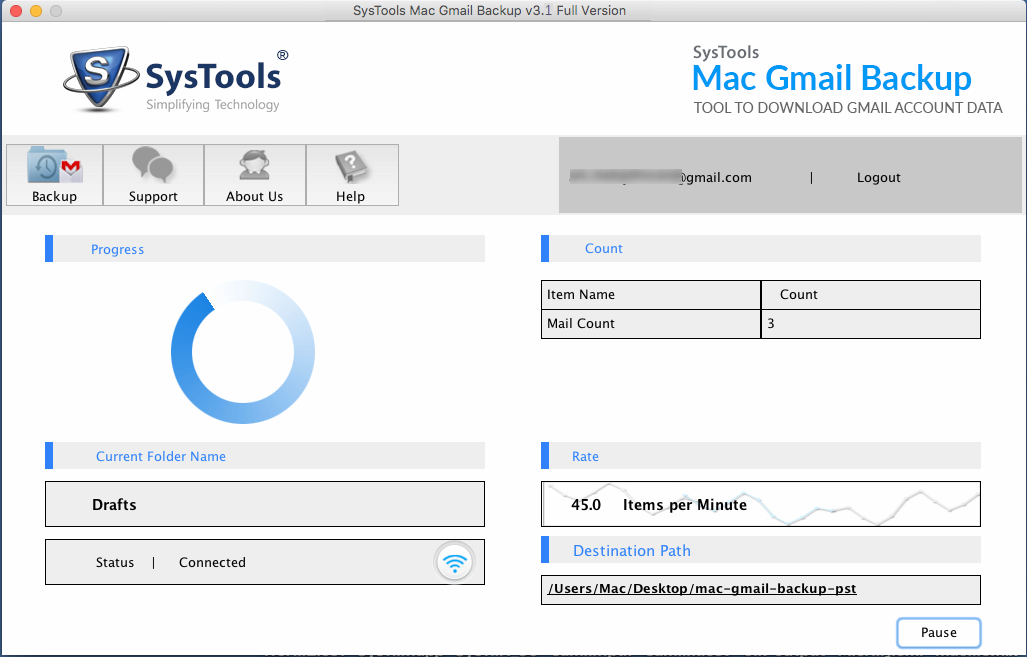 Some Reviews By the Users

I was looking for a solution to save Gmail emails to computer but failed to find a reliable one. After doing some research and reviewing app reviews on different sites, I got this best rated software. This is the perfect solution I was looking to save Gmail emails.

Due to the wide range of features, I opted for this software to save emails from Gmail to hard drive. My favorite feature of this tool is that it allows to filter my Gmail emails according to date. This helped me to download only required emails to my system.

Currently, there are many utilities that can be used to download Gmail emails to hard drive. However, I liked this utility more than other available solutions due to its wide range of features and easy functionality.
Conclusion
After getting a lot of user queries i.e. how to save Gmail emails to computer? We have come up with both manual as well as automated solutions in this write-up. These approaches will help you to save Gmail emails to your desktop. Moreover, we have also discussed the limitations of the manual procedure and the benefits of using the tool. So, users can go through this article and select the method which suits them the most backup Gmail emails to hard drive..